Felon sentenced in Las Vegas to nearly 22 years in prison for possessing gun, drugs
January 25, 2017 - 2:43 pm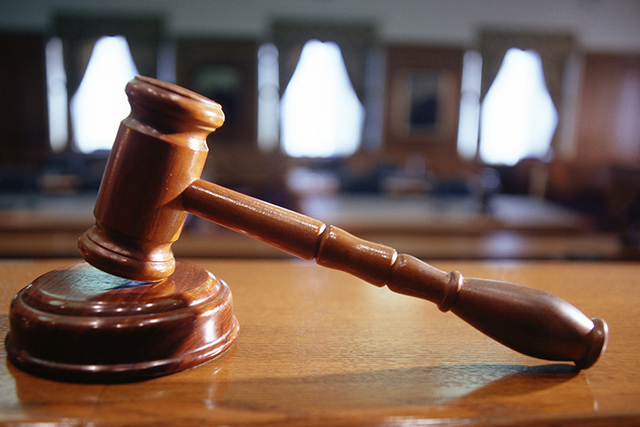 A felon who was found in possession of a firearm and cocaine was sentenced Tuesday to nearly 22 years in prison.
Tyrone Davis, 33, had a previous robbery conviction when the Metropolitan Police Department, in a search of his apartment in a separate robbery investigation, seized a .22-caliber pistol, a bullet-proof vest, ammunition, a pistol magazine, 9.6 grams of cocaine and two digital scales with residue.
In pleading guilty, Davis told a judge that he had the firearm for self-protection.
Davis was convicted of one count of possession of a firearm by a convicted felon, one count of possession of cocaine with intent to distribute, and one count of possession of a firearm in furtherance of a drug trafficking offense.
U.S. District Judge James Mahan sentenced him to 260 months in prison.
Contact Jenny Wilson at jenwilson@reviewjournal.com or 702-384-8710. Follow @jennydwilson on Twitter.