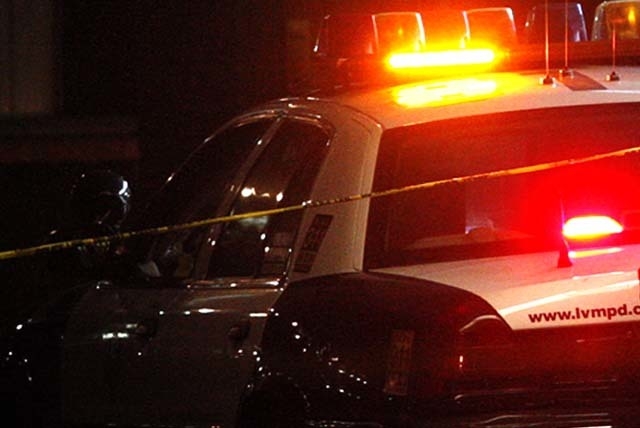 One person was killed and another was wounded in a south Las Vegas shooting Tuesday night, according to Las Vegas police.
Police began receiving 911 calls from multiple locations near Lynnwood Street and Karen Avenue around 10:20 p.m. reporting gunfire.
Officers found two men with gunshot wounds. One was in an apartment in the 2500 block of Lynwood Street and the other was laying in an ally behind a convenience store on the 500 block of East Sahara Avenue.
Both were transported to Sunrise hospital, where the man found in the apartment was pronounced dead. The victim in the alley was expected to survive, said Laura Meltzer, a police spokeswoman.
Police said multiple people were believed to be involved in an argument that escalated into a fight and then the shooting. No suspects have been identified.
The Clark County coroner's office will release the identify of the dead man after notifying next of kin.