Former Las Vegas teacher gets prison time for sex with student
November 30, 2016 - 3:13 pm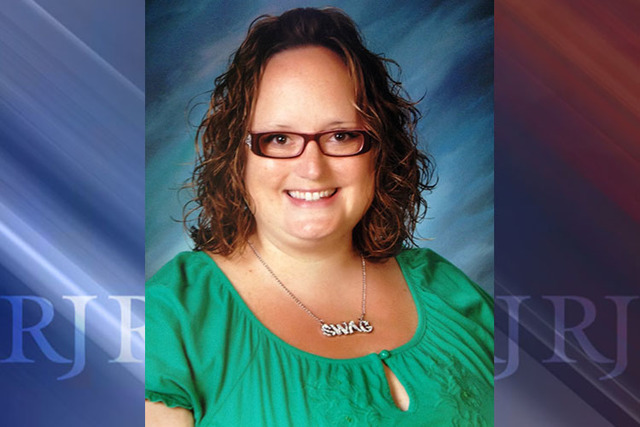 A former Molasky Junior High School math teacher was sent to prison Wednesday for a sexual relationship with a student.
District Judge William Kephart told 37-year-old Nicole Wilfinger her actions were "sickening" as he ordered her to serve 28 to 72 months behind bars on one count of statutory sexual seduction and one count of sexual conduct between certain employees or volunteers of school and pupil, to which she pleaded guilty in August.
Authorities said Wilfinger kept a journal on her cellphone of her relationship history with a former student.
The journal had entries listing first-time occurrences, according to a police report. The journal listed May 22 as "first time talking and friendship changes forever" and July 11 as "first time we had sex."
The sexual relationship started when the former student was 14, authorities said. Wilfinger and the teenager both told police they had sex three times.
Wilfinger wept throughout the sentencing hearing and apologized to the judge, saying she recognized that her "lapse in judgment affected so many people."
Police said more than 1,970 phone calls were exchanged between Wilfinger and the student. Investigators recovered 156 text messages and 325 images that had been deleted from Wilfinger's phone.
Contact David Ferrara at dferrara@reviewjournal.com or 702-380-1039. Follow @randompoker on Twitter.