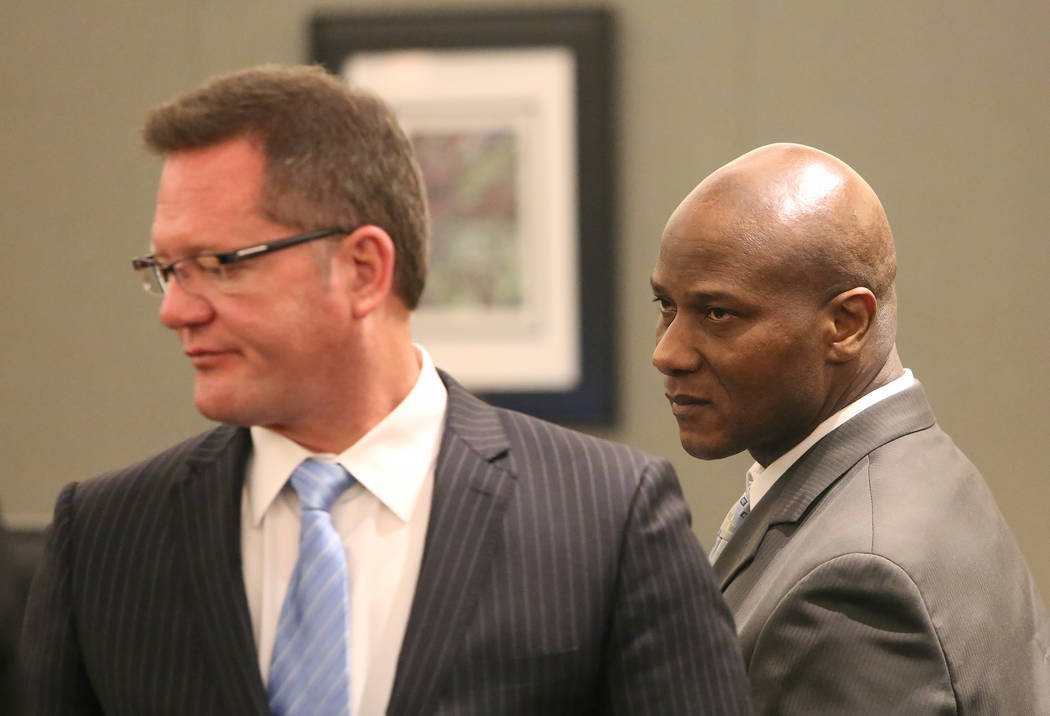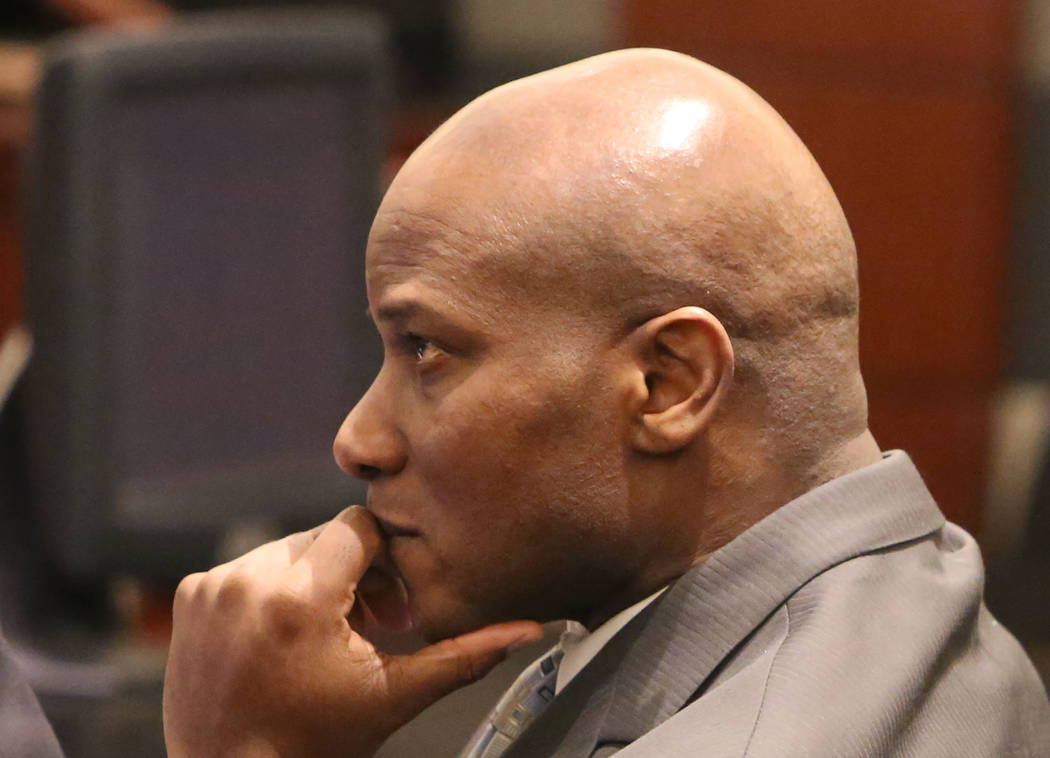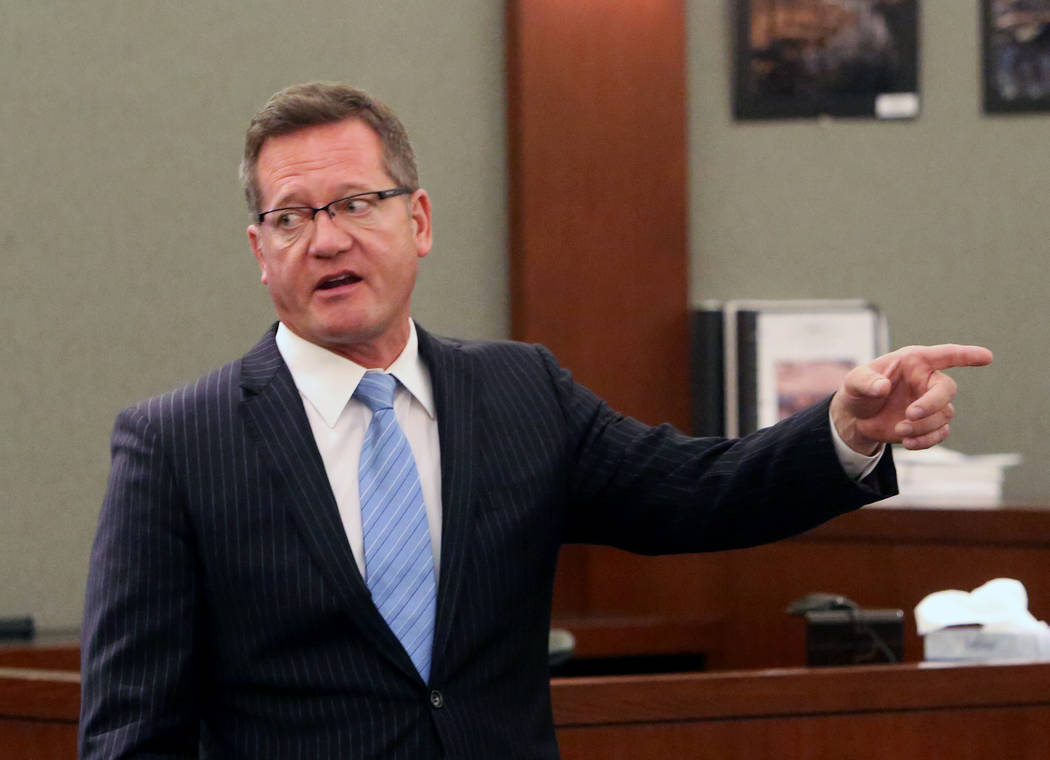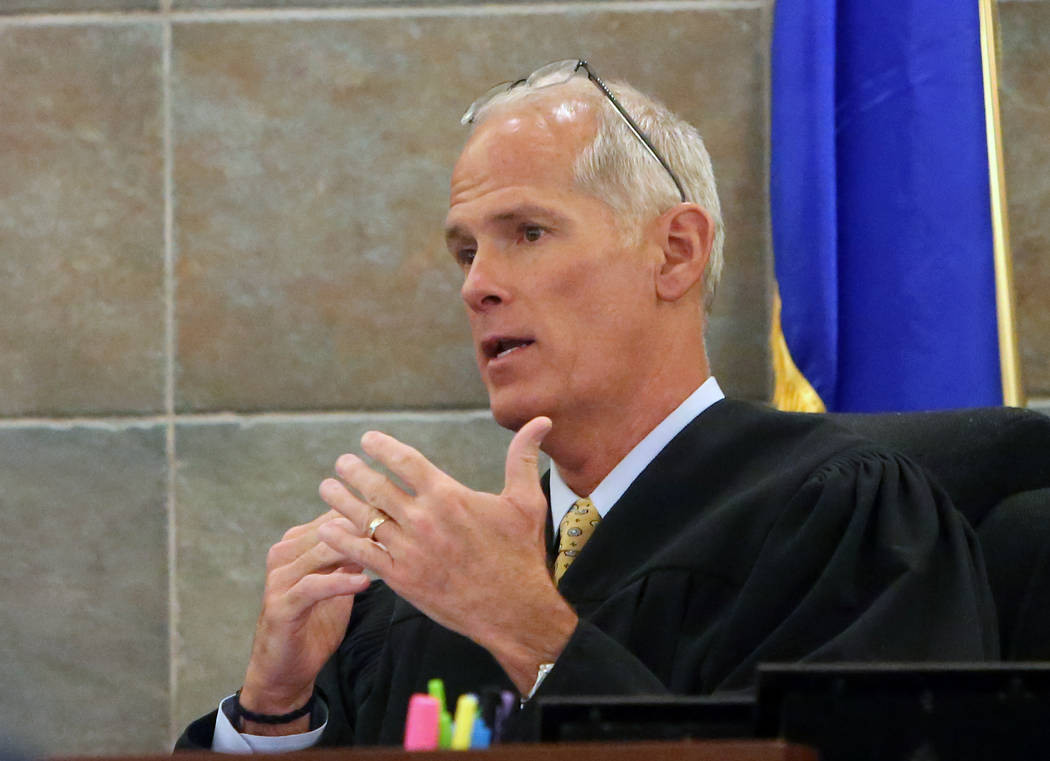 The rape trial of a former nightclub promoter opened Tuesday in Las Vegas with a prosecutor's chilling description of a 25-year-old woman who went out with her friends in 2014 and woke up the next morning on the floor of a strange house with her skirt hiked up and her underwear across the room.
Next to her was Frederick Richards, a then-48-year-old man who bought her a drink at Hyde nightclub the previous evening. At the time, Richards was actively engaged in his promotion business — going to clubs every night and, his lawyer said Tuesday, going home with women every night.
He since has been implicated, through DNA evidence, in two sexual assault cases in Los Angeles that date back to 1997.
Deputy District Attorney Rob Stephens, in his opening statement, told jurors about a startling realization detectives had when they analyzed the rape kit in the 2014 case.
"At that time, there's a hit, or a link, to two other cases based upon DNA — one from 1997 and one from 2002, both out of L.A. County," Stephens said. "The DNAs match … to those two cases."
Similarities between cases
Stephens indicated prosecutors' would use testimony from the three victims, and similarities between the three cases, to suggest Richards had a pattern of preying on intoxicated young women at the nightclubs he frequented.
Defense attorney Robert Draskovich, meanwhile, countered that the women described as victims simply experienced a case of "buyer's remorse" after getting drunk and going home with a man they never met before.
Richards does not dispute that he had sex with any of the three women; he maintains it was consensual.
"Rape is a horrible thing," the defense lawyer declared in his opening statement. "But I would submit to you that being wrongfully accused of rape is a near equal horrible thing."
Draskovich also pointed out similarities between the three cases in which Richards' DNA was identified. But he did so to poke holes in the women's accounts.
He mentioned that the woman in the 2014 case had a live-in boyfriend when she went home with Richards. Prosecutors called her to testify Tuesday.
The woman, now 27, admitted being "happy drunk" when she started talking to Richards at the bar. She said that feeling changed abruptly after she consumed the beverage Richards purchased for her.
"I was just silly, or different. … It was hard to explain," she testified. When he led her out of the nightclub, the woman said, she thought he was taking care of her.
She said she remembers Richards leading her to the Bellagio garage and into her car. Her last memory from the evening, she said, was a glimpse of the Las Vegas skyline from the 215 Beltway.
The next morning she awoke next to Richards, who drove her back to her apartment.
Her friend drove her to the hospital for a forensic exam the same day.
The woman said her life fell apart after the incident. She broke up with her boyfriend and lost her job.
"I was very temperamental and angry," she said.
Question of credibility
Draskovich used cross-examination to challenge the woman's credibility. He reminded her that she told Richards she was from New Jersey, not Las Vegas.
"So you're capable of lying, correct?" the defense lawyer said.
Draskovich mentioned an interview with the detective during which the woman said Richard had a "distinct appearance."
"You thought he was handsome?" Draskovich asked.
"No, I didn't think he was handsome," the woman said. "Why would you say that?"
Draskovich referenced the alcohol the woman had consumed that night, starting with four glasses of wine at dinner and several vodka drinks at the club.
"Have you ever heard the term, 'beer then liquor, never sicker?' " he asked.
Draskovich pointed out that the woman did not test positive for any date rape drugs. But prosecutors, and the woman herself, tried to convince the jury that Richards slipped something into her drink that exited her system by the time she was tested the next day.
Richards is being held at Clark County Detention Center on $5 million bail. He also is being held on charges out of Los Angeles in the 2002 case. Authorities are expected to pursue those charges when his trial in Clark County District Court concludes.
Prosecutors could not bring charges in the 1997 case, because the statute of limitations had expired by the time authorities identified Richards as the suspect.
Contact Jenny Wilson at jenwilson@reviewjournal.com or 702-384-8710. Follow @jennydwilson on Twitter.
Las Vegas charges
Frederick Richards, now 51, is being tried on one count of first-degree kidnapping and two counts of sexual assault.