Former teacher cross-examines accuser in kidnapping trial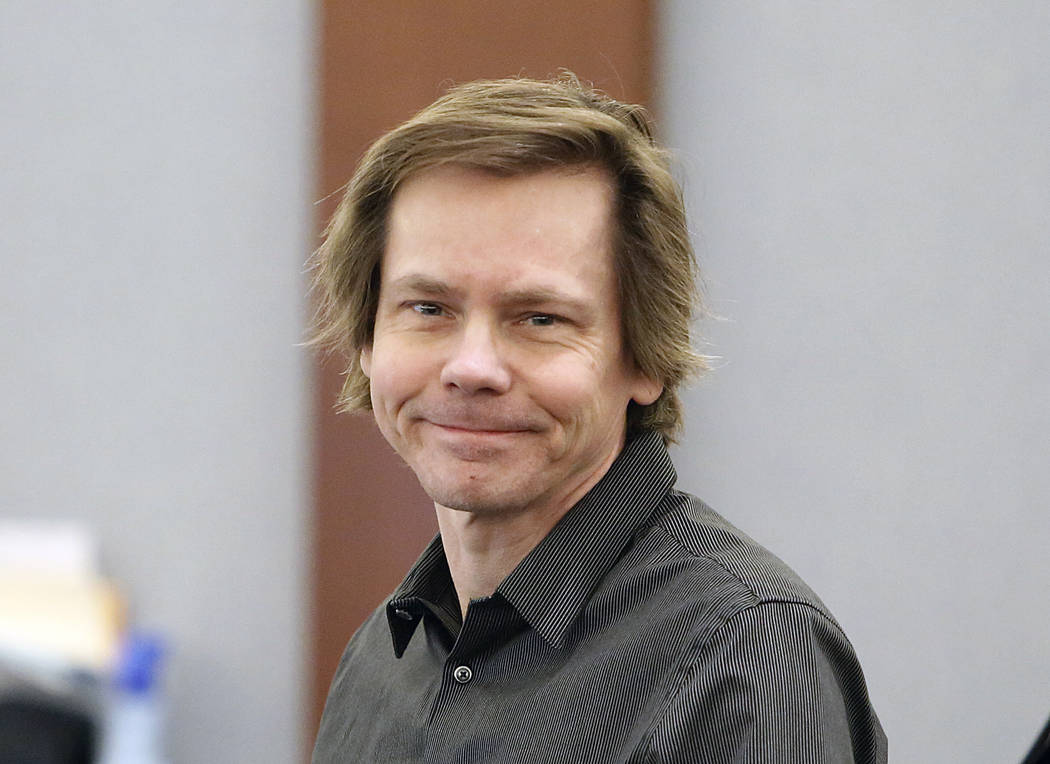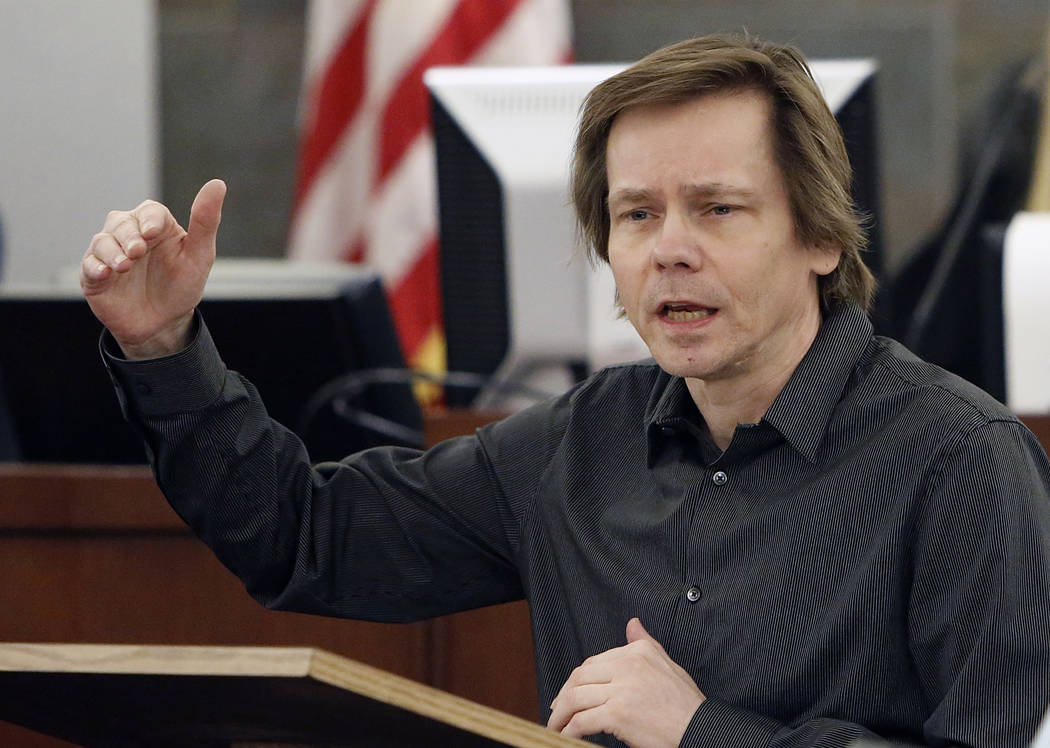 Melvyn Sprowson, a former kindergarten teacher representing himself in a kidnapping and child pornography trial, approached the witness stand with court transcripts.
The now-19-year-old woman pushed herself back and started to cry.
"Does he have to approach?" she asked through tears.
Prosecutors say Sprowson had sex with a 16-year-old girl he kept at his northwest valley apartment.
The 48-year-old faces the possibility of life in prison on four counts of unlawful use of a minor in the production of pornography, and one count each of first-degree kidnapping and child abuse or neglect.
Chief Deputy District Attorney Jacqueline Bluth told jurors that in late 2013, Sprowson posted an ad on craigslist.org titled "Lonely Millionaire," listing a phony age, and the girl responded by telling him her age.
During his opening statement in the trial before District Judge Stefany Miley, Sprowson referred to "a little bit of truth and a lot of misleading" in the allegations against him.
The ad actually read "Lonely Millionaire Seeks Gold-Digging Slut," he said.
Sprowson said he told the girl, "I don't want anything to happen until you're 18," but the victim testified that the two had sex soon after they met.
Sprowson told jurors: "I gave in because I loved her and cared about her."
During his cross-examination, Sprowson repeatedly stalled, shuffling through documents. At least twice, he said he was done questioning her, but continued on.
At one point, he extended his left arm toward Bluth with a thumbs-up. "Nice job coaching her," he whispered.
Sprowson asked the girl if they had discussed the legality of their relationship.
"You asked if I was jail bait," she said. "And I said the age of consent is 16."
Sprowson is accused of having the girl send photos of herself to him and persuading her to spend two months at his home. The two exchanged photographs before meeting at a rollerskating rink.
She later spent two nights at his apartment, and he gave the girl a "promise ring," according to her testimony. The girl's mother took away her cellphone after discovering she had lied about where she was staying. But the girl emailed Sprowson and had him pick her up. He told her to bring her social security card and birth certificate.
In late August 2013, the girl's mother reported her as a runaway.
Sprowson planned to keep the girl at his apartment until she turned 17-and-a-half years old, so they could get married, according to court records. He removed her from school and prohibited boys from entering his apartment while she was there, the records stated. When Sprowson did take the girl outside, he dressed her in a hat, glasses and baggy clothes.
Contact David Ferrara at dferrara@reviewjournal.com or 702-380-1039. Follow @randompoker on Twitter.
RELATED
Jury selection begins in Las Vegas for ex-teacher charged with kidnapping, child pornography
Former teacher contacted girl he kidnapped, prosecutors say
Former teacher pleads not guilty to kidnapping, other charges
Former Las Vegas teacher accused of kidnapping hit with child pornography charges