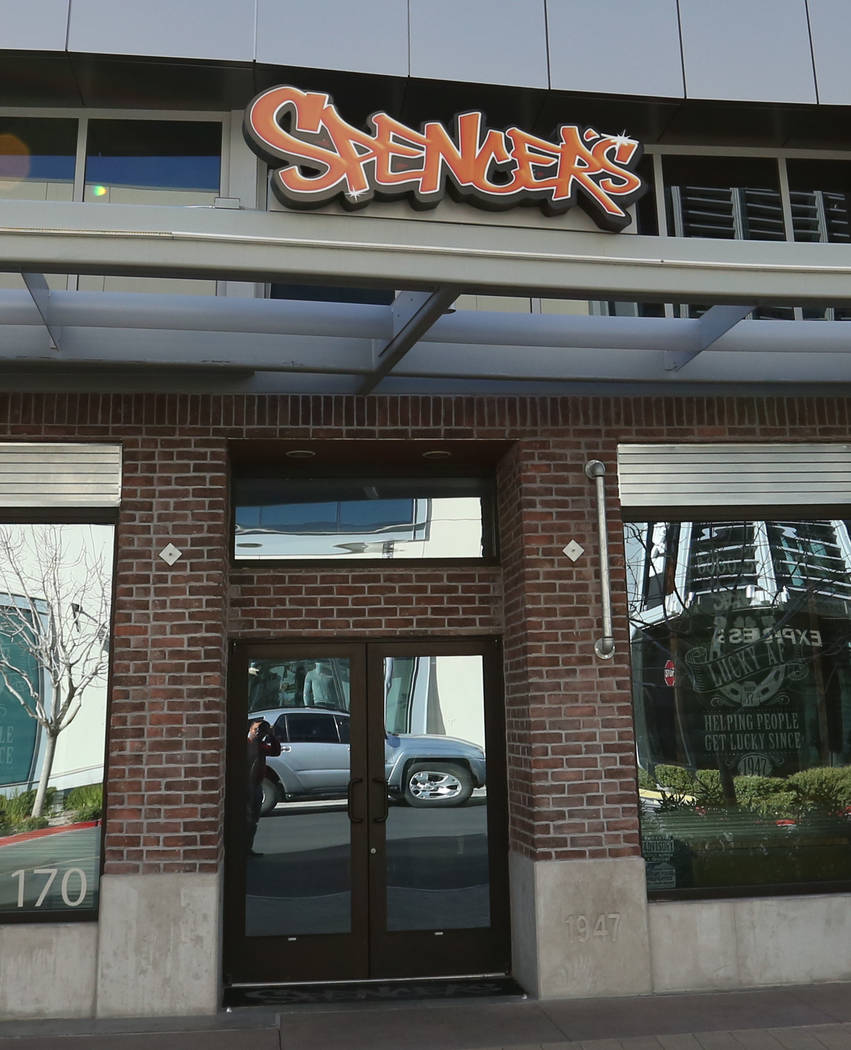 Spencer Gifts is invoking the U.S. Constitution so it can continue selling sex toys in Sin City malls.
The Delaware-based retailer filed a federal lawsuit against Clark County this week in response to the government's demand that two of its local Spencer's stores stop carrying a girthy list of erotic gifts.
The lawsuit claims that county zoning laws, which categorize the stores as illegally located "sex novelty shops," amount to prior restraint violating the First Amendment.
"Spencer's business model centers on its sale of items that evoke irreverent, edgy, and potentially outrageous humor, including products that may be used as props, costumes, or simply 'gag gifts,'" the lawsuit states.
The company has hired Las Vegas law firm Gordon Rees Scully Mansukhani to represent it in the case.
"Some of the items identified by the County are sold as gag or novelty gifts and are not really intended as actual sexual adult use products," attorney Robert Larsen said.
County staff declined to comment.
Strip stores allowed
Local zoning laws only allow sex novelty shops in two areas of unincorporated Clark County.
The first is inside Strip hotel-casinos, but only if the sex toys are kept in an area where children cannot see them. The second area is west of the Strip running along Interstate 15.
The Spencer's stores under scrutiny fall outside those areas. One is in Downtown Summerlin, and the other is at the Las Vegas Outlet Center south of McCarran International Airport.
However, Larsen said, "during its five decades of operation in the county, Spencer's has sold the same merchandise without complaint."
That changed last year when county code enforcement officers received a complaint about the store.
In July the company received notice that it could face both criminal charges and maximum daily fines of $500 if it doesn't stop selling sex toys.
The products, including vibrators and blow-up dolls, remain on display and for sale.
Different standards
Attorneys for Spencer's allege the company is being unfairly targeted because it is a "small-scale business operation."
The county is violating the 14th Amendment's Equal Protection Clause because retail giants like Walmart, Walgreens and Albertsons are allowed to sell vibrators without repercussion, the lawsuit states.
During an October appeal of the "sex novelty shop" categorization, Spencer's general counsel Kevin Mahoney said the store carries a small stock of sex toys, keeps them near the back and ensures they stay out of the hands of children.
"Even during the less-trafficked times of the day, when we may only have one or two employees on the sales staff, they always have constant vision and supervision where the product is located," he said.
His reasoning didn't sway commissioners, who voted unanimously to deny the appeal.
County attorney Robert Warhola told commissioners they had the discretion to only go after Spencer's due to the store's wider selection of sex toys.
"If you go to Spencer's it's much more obtrusive. It's very explicit," he said. "There's no comparison to pharmacies."