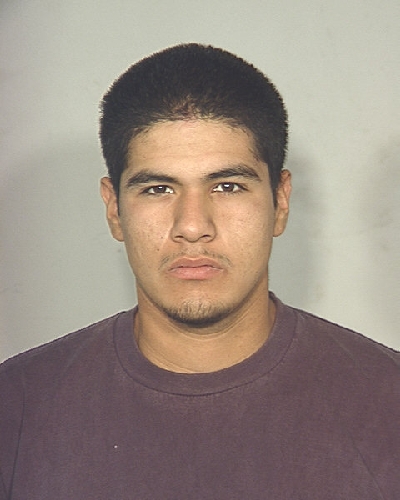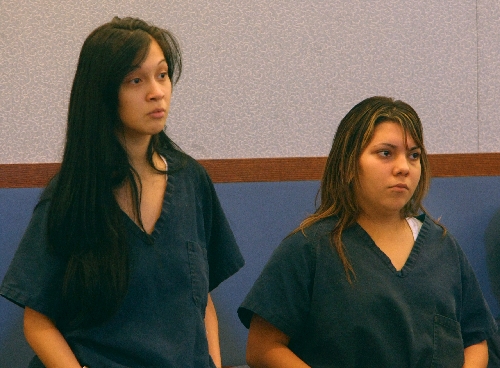 Timothy VanDerbosch tried to run away after he was first attacked by one of six teens and young adults who were "terrorizing" the northeast valley early Oct. 20, authorities said.
Before the 50-year-old Eldorado High School teacher could escape, authorities said, he was chased down and pummeled by the pack. They left him unconscious in the street. Soon after, VanDerbosch was struck by a passing truck, near Washington Avenue and Betty Lane. He later died at University Medical Center.
On Wednesday, a grand jury indictment was handed down against Saul Favela, 19, David Rosas, 20, Marcos Coronel Castrejon, 20, Bridget Lugo, 20, Marisol Diaz, 16, and Daniel Carrillo, 16.
The defendants each face 24 felony counts, including seven more than they were originally charged with by Las Vegas police. The charges include one count of murder, 10 counts of armed robbery, five counts of conspiracy to commit robbery, six counts of battery and two counts of burglary while in possession of a firearm.
At a court hearing Wednesday, prosecutor Joshua Tomsheck asked Judge Linda Bell to keep the defendants in jail on no bail until trial.
"You've got six individuals who on the morning of Oct. 20, between the hours of 1:30 a.m. and a little after 5 a.m., (are) terrorizing the northeast part of the valley, driving around looking for individuals to rob," Tomsheck said.
Authorities have described the group as a "party crew" motivated by the thrill of random violence against anyone they happened to meet.
Tomsheck described how VanDerbosch tried to escape before the group descended on him.
Favela, the self described head of the group, was the first to strike VanDerbosch.
Tomsheck said the group targeted the science teacher, who was walking to work, because of his clothes.
"Based on how he was dressed, they decided he probably had some money," Tomsheck said.
There were nine other victims before VanDerbosch, between 1:30 a.m. and 5 a.m., Tomsheck said, including a man on his way to his first day at a cab company, a man and a woman walking home from a bus stop, a couple taking in the view of Las Vegas and another group of four people.
Tomsheck said the cab driver cooperated, giving up everything he had of value, but "for absolutely no reason one of these individuals stabs him."
Two other victims were pistol-whipped and suffered substantial injuries, Tomsheck said.
The prosecutor said the defendants have made full confessions.
Bell ordered all six to be held without bail at the Clark County Detention Center.
An arraignment hearing was scheduled for Dec. 13 in district court.
If convicted the defendants could face 20 years to life in prison without parole.
Two juveniles whose names have not been released also were arrested and charged with robbery and other crimes in connection with the attacks, but they were not involved in VanDerbosch's death.
Contact reporter Francis McCabe at fmccabe@reviewjournal.com or 702-380-1039.