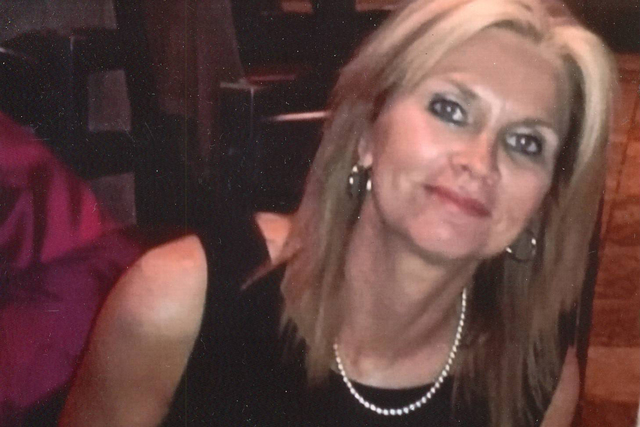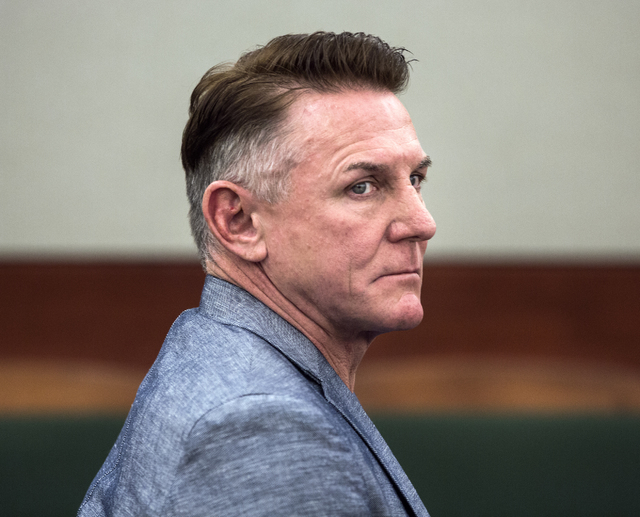 Prosecutors began calling witnesses Wednesday to a Clark County grand jury investigating the suspicious death of attorney Susan Winters.
Former Henderson detective Chad Mitchell, one of the first authorities at the scene of Winters' January 2015 death, walked into the grand jury room at 8:20 a.m. with the lead prosecutor on the case.
Winters' husband, longtime Boulder City psychologist Gregory "Brent" Dennis, is a target of the homicide investigation.
Henderson police last week executed search warrants at the Henderson home the couple shared and the Boulder City mental health clinic Dennis runs.
The Clark County coroner's office concluded that Winters, 48, killed herself on Jan. 3, 2015, by consuming a lethal combination of prescription painkillers and antifreeze at her home.
But a lawsuit filed by Winters' family criticizes the original police investigation and blames Dennis for her demise.
A Sept. 15 Las Vegas Review-Journal story raised questions about whether Winters killed herself. It disclosed that Dennis received a letter from the Clark County district attorney's office indicating that he is a target of the grand jury investigation.
The investigation was the result of efforts by Avis and Danny Winters, who refused to believe that their daughter killed herself. The Oklahoma couple hired attorney Anthony Sgro and his law partner, former District Attorney David Roger, to file the lawsuit and delve into Dennis' role in their daughter's death.
Roger prepared a 49-page investigative report that outlines possible motives for Dennis.
The report, reviewed by the Review-Journal, was given to both the district attorney's office and the Henderson Police Department.
Roger alleges in the report that evidence shows Dennis — not his wife, as Dennis maintains — used the family computer before she died to do internet research about the effects of ingesting antifreeze.
The lawsuit filed by the Winters family seeks to collect roughly $2 million Dennis inherited after his wife's death, including a $1 million life insurance premium.
Dennis contends that his wife had suicidal tendencies and killed herself.
This is a developing story. Check back for updates.
Contact Jeff German at jgerman@reviewjournal.com or 702-380-4564. Follow @JGermanRJ on Twitter
Contact David Ferrara at dferrara@reviewjournal.com or 702-380-1039. Follow @randompoker on Twitter.
RELATED
Grand jury targets husband in lawyer's 2015 death
Parents doubt suicide ruling in daughter's death in Las Vegas