Grants to help Nevada clear backlog of sex assault DNA kits
September 10, 2015 - 8:05 pm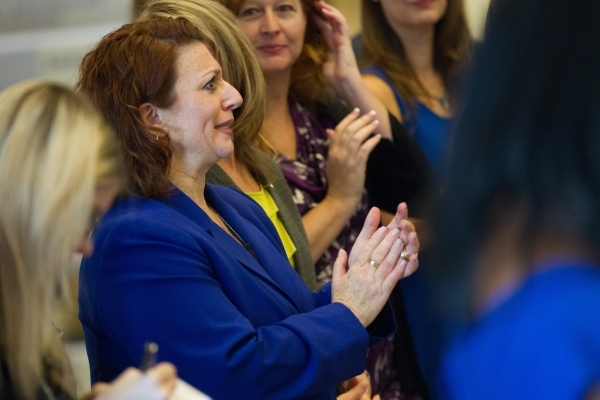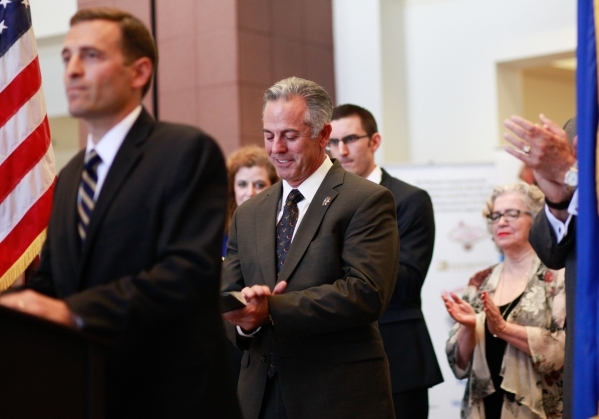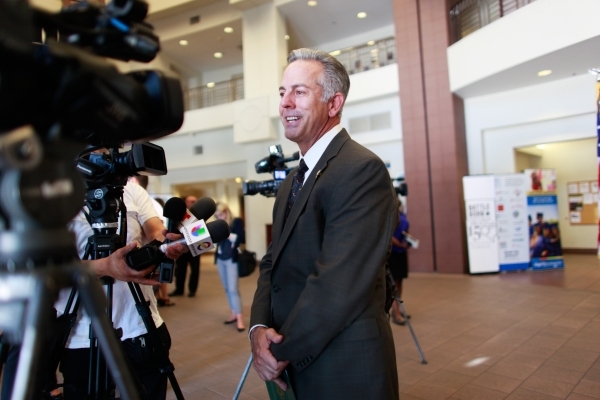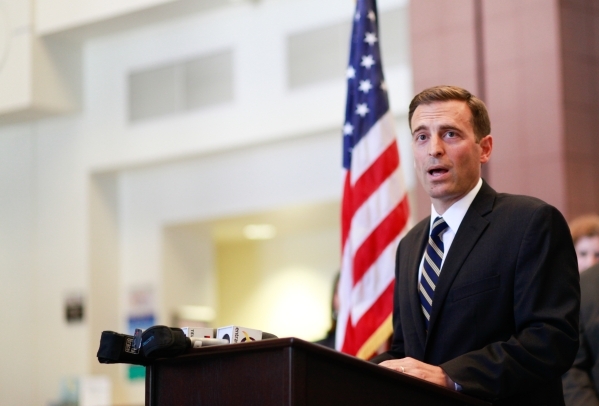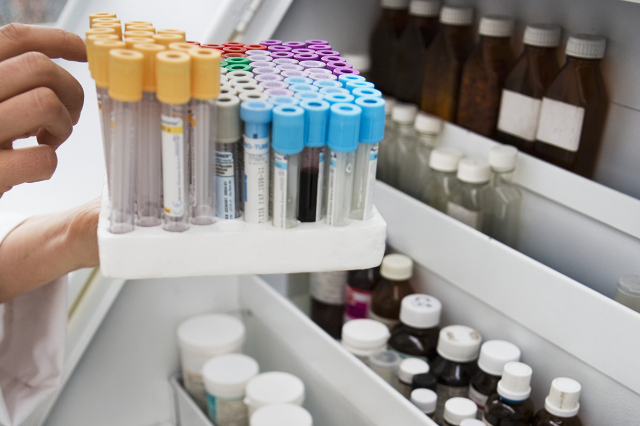 More than 7,000 DNA kits that have been stagnating in police fridges and files across Nevada for as long as 30 years will finally get tested.
Nevada Attorney General Adam Laxalt announced Thursday morning that the state will receive up to $5.6 million to outsource the state's 7,500 sexual assault evidence kits, 6,300 cases from Southern Nevada.
Nearly $4 million of the fund comes from national grants: the Bureau of Justice Administration's Sex Assault Kit Initiative grant is worth $1.9 million for the state, and the New York County district attorney's office is awarding Las Vegas police $2 million from a $35 million pot for sexual assault DNA tests from the county's forfeitures and seizures.
Laxalt's office is devoting an additional $1.7 million from a Bureau of Consumer Protection settlement to make sure every kit in the state's backlog is tested. Laxalt will present the settlement funds to the Interim Finance Committee for approval.
Tackling the backlog was one of the attorney general's campaign promises, and he said that the issue is significant for multiple reasons. Laxalt said that he sympathizes with the victims and that there is a good chance that the DNA testing will lead to the identification of serial offenders.
"I think we now know you have to test them all," he said. "Even if you don't have a victim that wants to move forward and doesn't want to support them, you may find out, 'Oh, well it turns out this person is connected to three other assaults.'"
"They went through not only the trauma of the assault but they went through the three- to four-hour testing process in order to provide evidence for future prosecutions," Laxalt said. "This is something we need to continue to press for, for those victims and for our community. We need to get to these backlogs because we believe lining these stacks of untested rape kits are serial rapists."
At the news conference, Laxalt joined Clark County Sheriff Joe Lombardo, the Rape Crisis Center's Danielle Dreitzer and others to discuss a statewide working group's plans for putting the grant money to work.
"I'm very excited," Kim Murga, Metro's director of forensic laboratory services, said. "Now the work starts."
And it's a lot of work. The Southern Nevada lab alone is looking at about 63 years worth of work in the rape kit backlog — it typically processes about 100 DNA tests per year, she said.
The laboratory is looking at starting to send the rape kits to a lab in Virginia in November at a rate of about 240 kits per month. Normally, DNA testing costs about $1,500 per kit, but Metro was able to secure a rate of $650 each because the state is submitting more than 3,000 kits.
Testing for the entire backlog is expected to be completed in the next three years, but prosecuting those cases could go on for several more, Murga said.
A crucial first step is the creation of a statewide victim notification network.
Dreitzer said it's important to remember that each DNA kit ties back to a victim, many of whom may not want to revisit their assault years after the fact. Conversations about when to contact victims and what their options are have just begun, but every agency in the state coalition recognized the importance of being sensitive in pursuing the cold cases.
The Rape Crisis Center will get some of the grant money, enough to support an additional part-time victim advocate. The agency set up the @NVbackloginfo Twitter account to keep people informed.
Assemblywoman Teresa Benitez-Thompson, D-Reno, said she is introducing a request for a bill to be drafted for the next legislative session to address the problem.
"One of the things we realized was there was a vast inconsistency in the way data was processed," she said of the state's various law enforcement agencies.
She said 44 states, including Nevada, have no laws about what steps are taken after a DNA kit is collected from a victim. Different agencies have an enormous amount of discretion over when DNA is collected. The resolution is little more than a placeholder at the moment, but Benitez-Thompson said she is looking at the way DNA kits are tracked and which ones are tested.
"We should have something in the law that ensures that kind of consistency for all victims," she said. "We really need to see more uniformity statewide."
Laxalt said Thursday's announcement is a "good new page to turn," and his office will continue to lead statewide efforts. But resources and protocols will have to be re-examined for future cases.
"We have to figure out in the long run if we have the capacity to eventually test these in state and keep up," he said. "All these new cases flooding into the system, it's going to cost money. It's going to need, if not new resources, prioritization of existing resources."
Contact Wesley Juhl at wjuhl@reviewjournal.com and 702-383-0391. Find him on Twitter: @WesJuhl