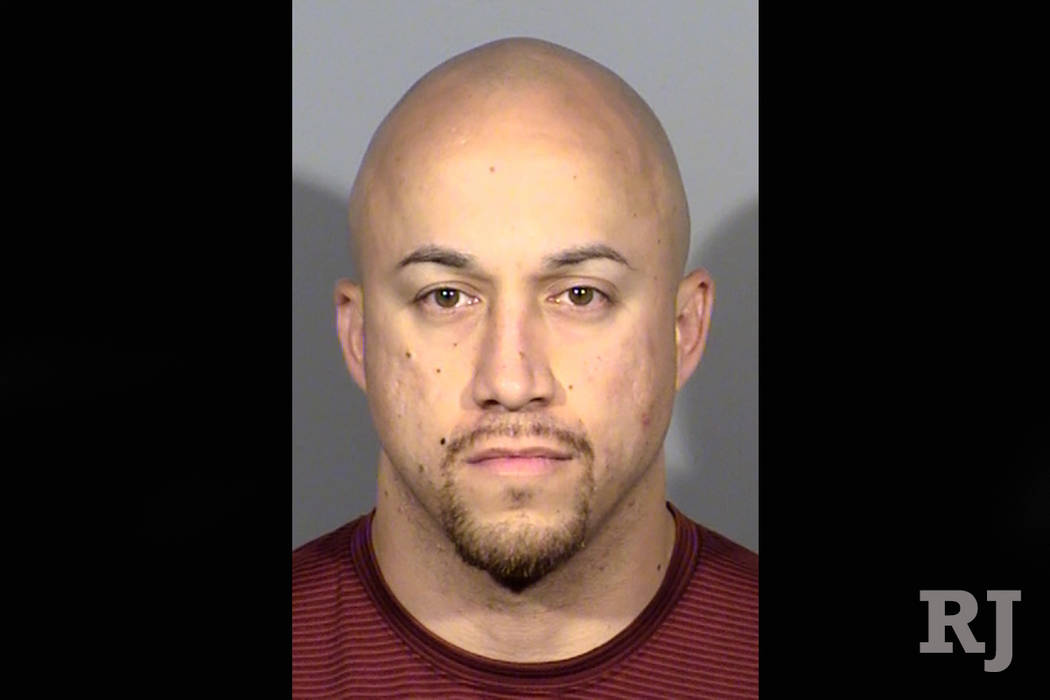 Civil rights groups are seeking records from the Clark County district attorney's office related to its criminal case against a former Las Vegas police officer.
The American Civil Liberties Union of Nevada and the NAACP Las Vegas filed a records request with the office Tuesday in hopes of discovering more about its decision to bring the manslaughter case against former Metropolitan Police Department officer Kenneth Lopera to a grand jury, where proceedings are kept secret.
Prosecutors initially charged Lopera last year with manslaughter and oppression under the color of office in the death of 40-year-old Tashii Brown but later opted to take the case to a grand jury. The panel declined to indict Lopera in July, and the charges were dropped in August.
The request from the civil rights groups came a week after a public fact-finding review turned up little new information about the case. Tod Story, executive director of the ACLU of Nevada, called the hearing a "farce" and said it left several questions unanswered.
"Our opinion is that justice was not served," Story said.
In a statement, NAACP Las Vegas President Roxann McCoy called the hearing process flawed and "an insult to the intelligence of everyone who attended."
"The NAACP Las Vegas and the ACLU of Nevada will not stop until it is clear that police officers cannot choke and kill innocent members of our community without facing justice," McCoy said.
The groups' request seeks several records, including communication between the district attorney's office and Metro, the police union that represented Lopera and District Attorney Steve Wolfson's re-election campaign.
It also seeks information related to the practice of bringing in experts such as the Force Science Institute to contradict findings of the Clark County coroner's office, and guidelines for taking cases before a grand jury rather than to a public preliminary hearing.
A grand jury picked up the case in March, months after Brown's May 14, 2017, death. Story questioned the delay, saying, "The timing is suspicious."
Requests for comment from the district attorney's office were not returned.
Brown died by asphyxia due to police restraint, according to the coroner's office. Methamphetamine use and an enlarged heart contributed to his death, which the coroner's office ruled a homicide.
Contact Mike Shoro at mshoro@reviewjournal.com or 702-387-5290. Follow @mike_shoro on Twitter.