Gruesome details revealed during trial in torture, killing of man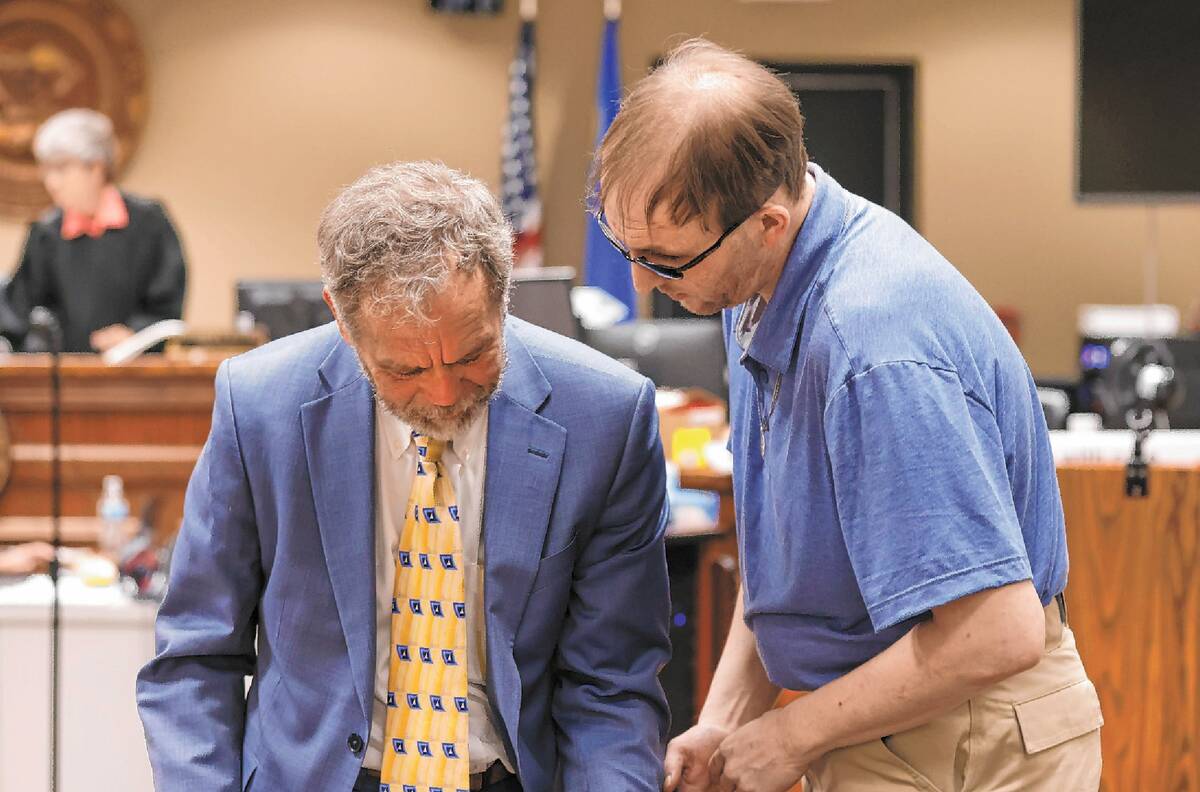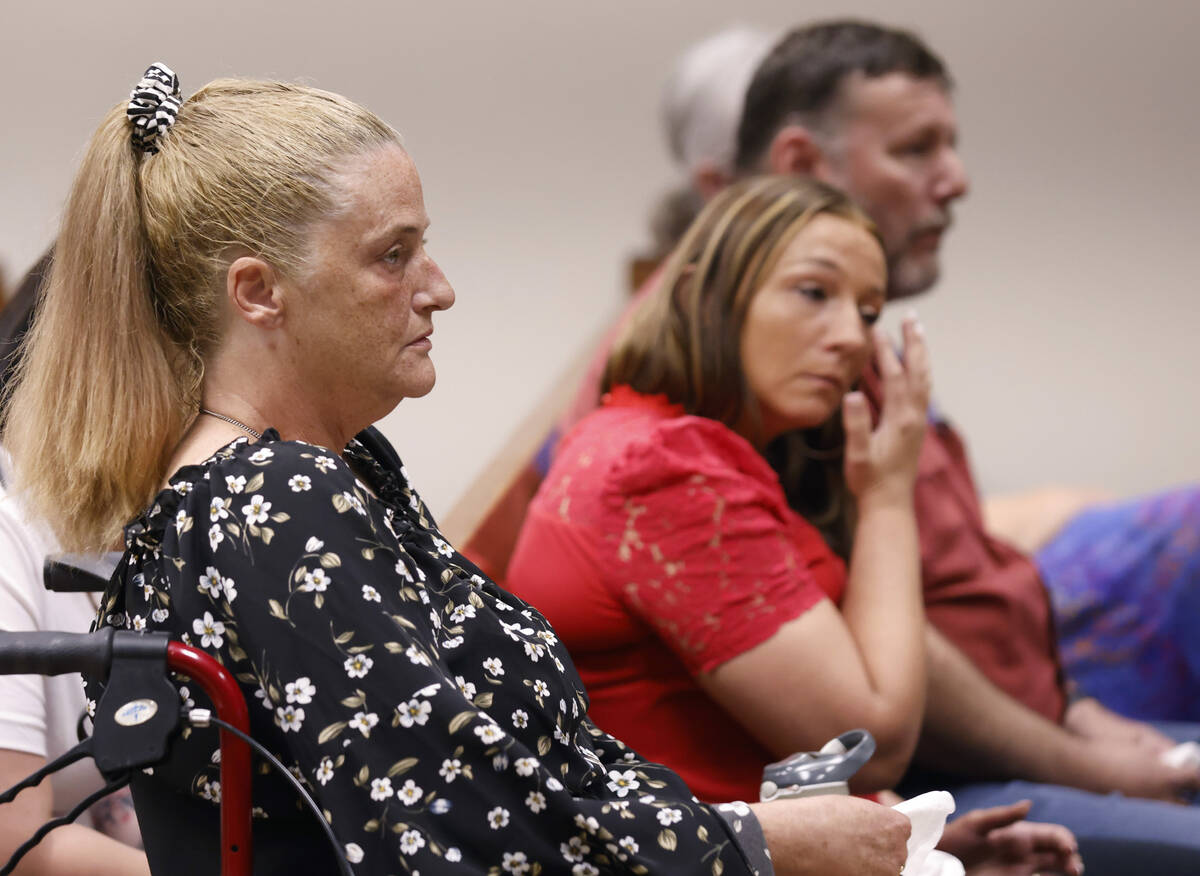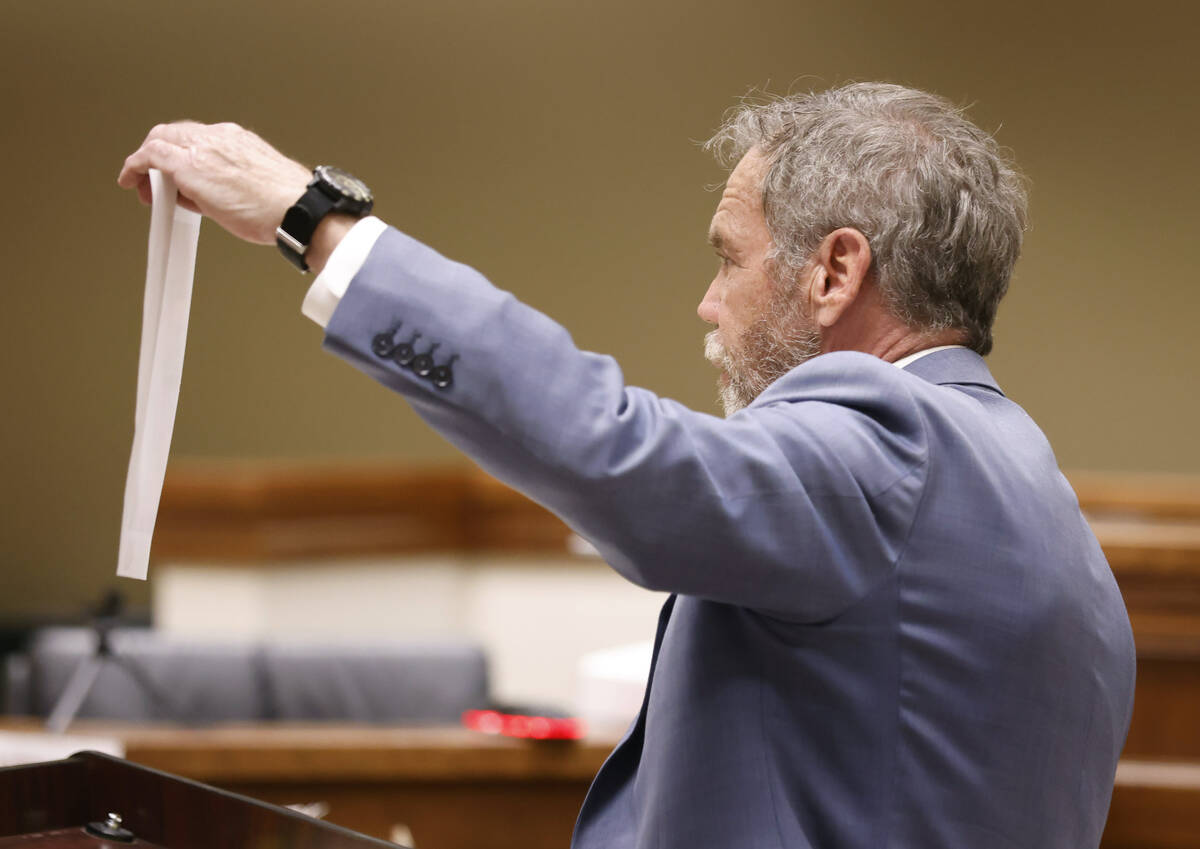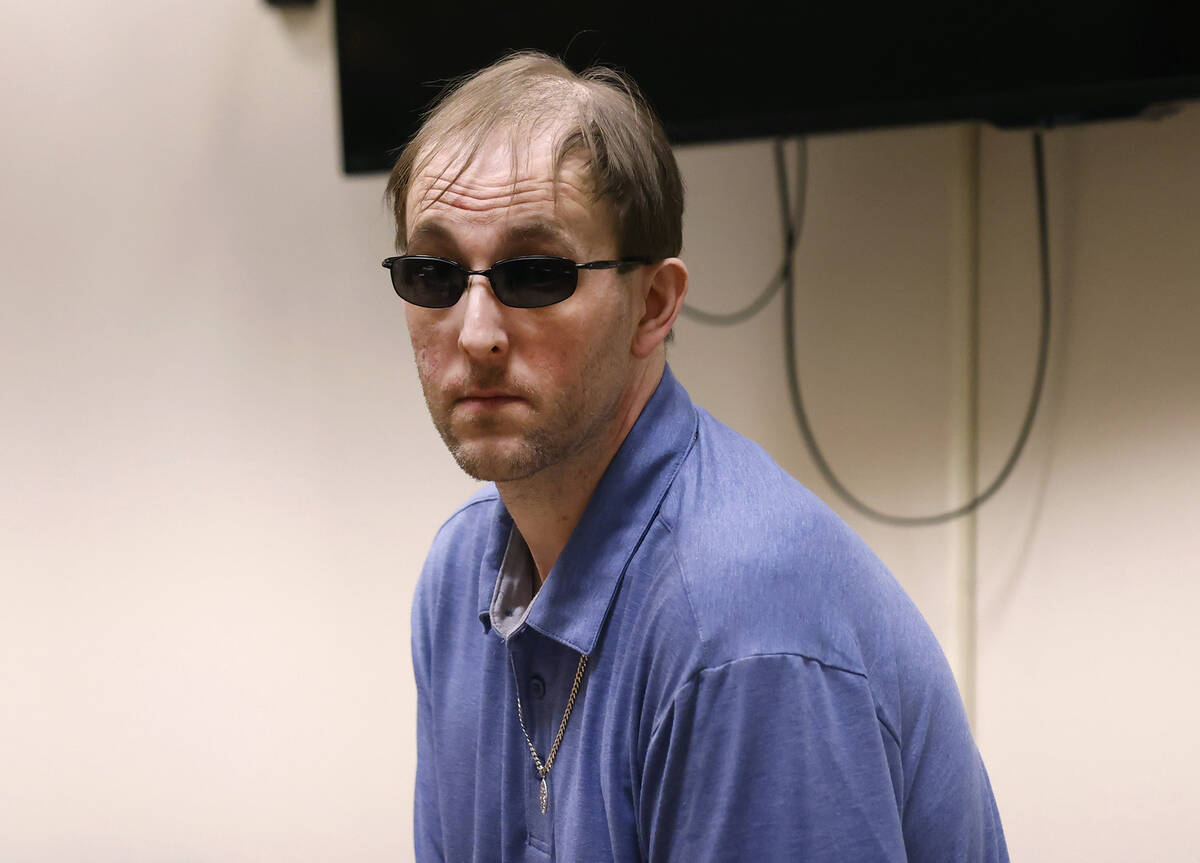 PAHRUMP — One by one, Senior Deputy District Attorney Jason Gunnell showed a jury the tools and weapons that were allegedly used to torture and kill a 27-year-old man near Pahrump in 2021.
The objects were pulled from white cardboard evidence boxes during closing arguments on Monday in the murder trial of Brad Mehn, who is accused of gruesomely killing Roy Jaggers nearly two years ago with the help of Mehn's ex-girlfriend and her current boyfriend. Gunnell, wearing blue gloves, put each item on a table in front of the jury — including a belt, a baton, a bayonet, a stapler, a pistol, an axe and, finally, a shotgun.
Prosecutors alleged that Mehn, 39, intentionally brought the weapons with him when he met up with Heather Pate, 29, and Kevin Dent, 37, who had lured Jaggers to Pate's apartment in Las Vegas, beat him and drove him to Pahrump. The three proceeded to torture Jaggers at a Pahrump gun range before driving him to a remote canyon, stripping him of his clothes and forcing him to walk off a cliff, prosecutors said.
But it was Mehn who owned the tools and fatally shot Jaggers multiple times with a shotgun, Gunnell said.
"This was an intentional act — he wanted to send a message," Gunnell said.
Jaggers' body was found on Aug. 1, 2021, at the bottom of Cathedral Canyon, a former roadside attraction from the 1970s and 1980s in the Nye County desert, about 60 miles from Las Vegas.
Both Pate and Dent pleaded guilty in April and testified against Mehn during the weekslong trial. Dent pleaded guilty to second-degree murder and Pate pleaded guilty to second-degree murder and a charge of first-degree kidnapping, avoiding a more serious first-degree murder charge.
Pate and Dent are accused of luring Jaggers to Pate's apartment on July 31, 2021, because the two believed that Jaggers had harmed one of Pate's children, the Nye County sheriff's office has said. Prosecutors said that after the two beat Jaggers at the apartment in Las Vegas, Pate called Mehn, who told her to bring Jaggers to Nye County.
During closing arguments Monday, prosecutors showed a deputy's body-worn camera footage from when Mehn was handcuffed and speaking with his two friends outside their home in Nye County. Mehn had been leading police to evidence from the killing, prosecutors said.
"The body they found in Cathedral Canyon, I caused it," Mehn told his friends. "… I killed a pedophile instead of letting the police handle it."
Other body-worn camera footage showed Nye County Sheriff Capt. David Boruchowitz questioning Mehn inside his patrol car, during which Mehn said he wanted to hurt Jaggers so the other man would "learn his lesson."
Jaggers was Pate's neighbor who frequently watched her children, his mother, Kassy Robinson, has previously said. Robinson told the Review-Journal in April that during prior court hearings, prosecutors said police found no evidence that Jaggers had hurt one of the kids.
Prosecutors declined to discuss details of the case following Monday's hearing because of the ongoing trial. During closing arguments, Gunnell said Mehn had helped beat and torture Jaggers after taking Pate's word that something had happened, "without any evidence."
Mehn had taken the stand during the trial and claimed Pate had shot Jaggers with the shotgun, according to Mehn's attorney, Thomas Gibson.
"She is the spider-woman that literally took the life of Roy Jaggers and took down the futures, potentially, of Dent and my client," he said during closing arguments.
Gibson also said that Boruchowtiz had coerced the confession from Mehn. Following Monday's hearing, Gibson said Mehn had ties to law enforcement that included applying twice for the sheriff's office and knowing deputies through his job as a casino security guard.
The defense attorney argued that if jurors were going to find Mehn guilty, he should be guilty of a manslaughter charge because it was a crime of passion. Gibson said Mehn reacted violently because he and his children were victims of sexual abuse.
But prosecutors said the murder was deliberate, and Mehn planned to torture Jaggers after the phone call from Pate.
"When that phone call went out, he got ready," Gunnell said. "He put this stuff in his truck and he got ready, because he knew what was going to happen at that gun range."
The jury is expected to begin deliberations on Tuesday morning.
Contact Katelyn Newberg at knewberg@reviewjournal.com or 702-383-0240. Follow @k_newberg on Twitter.