Hearing on charges in city's deadliest fire set for February
Updated January 18, 2023 - 3:02 pm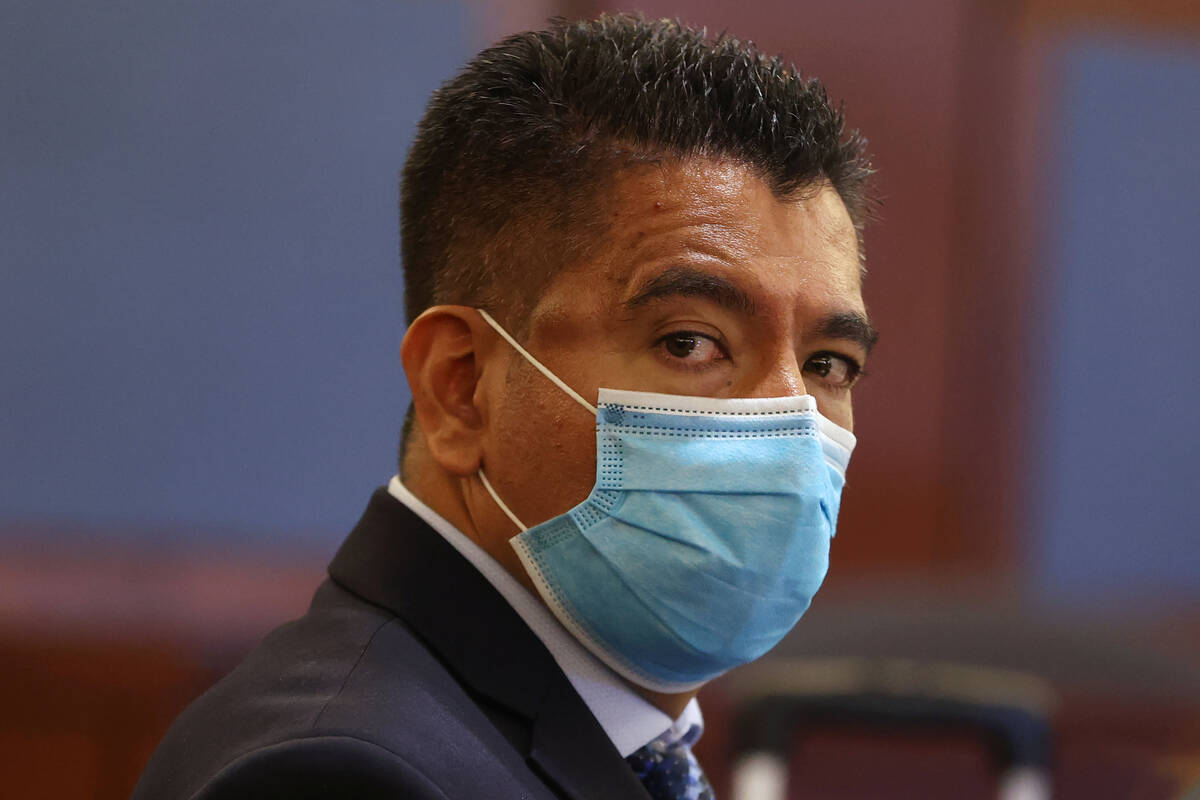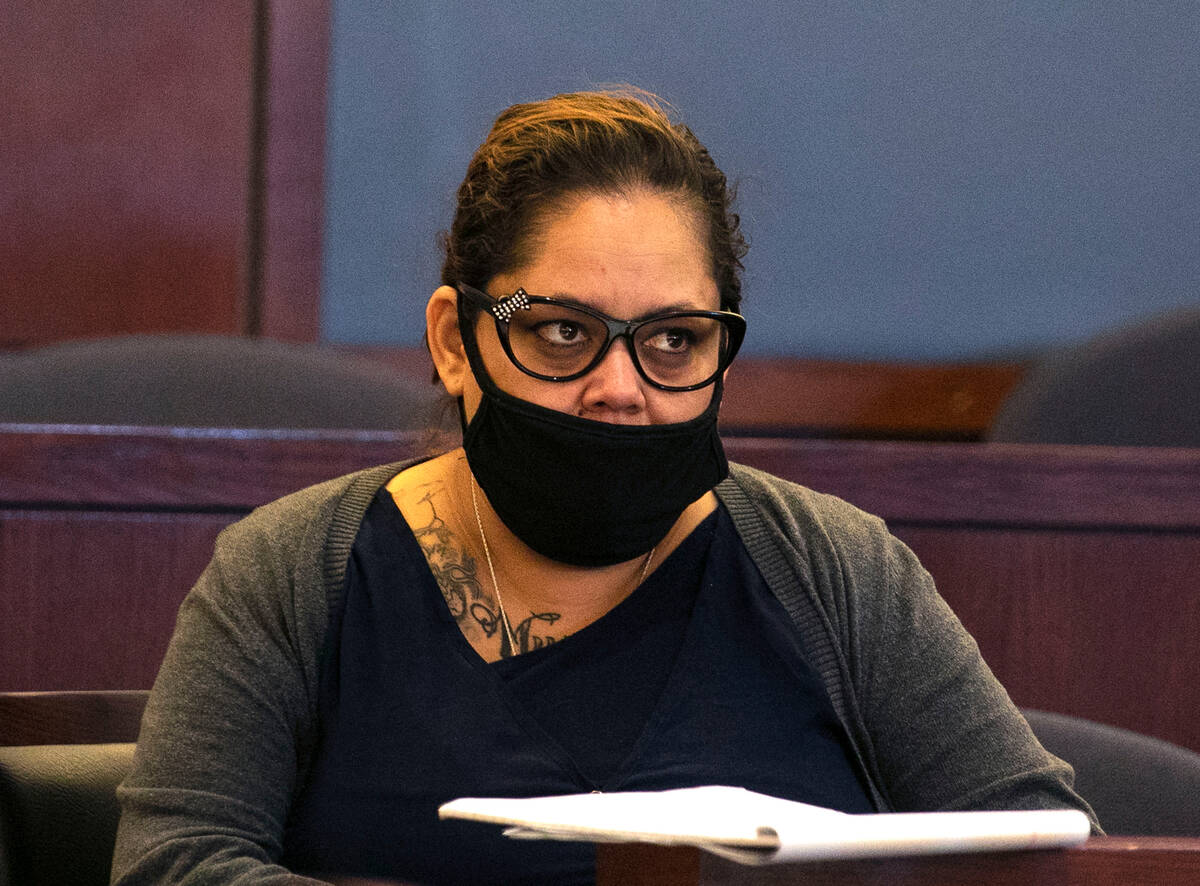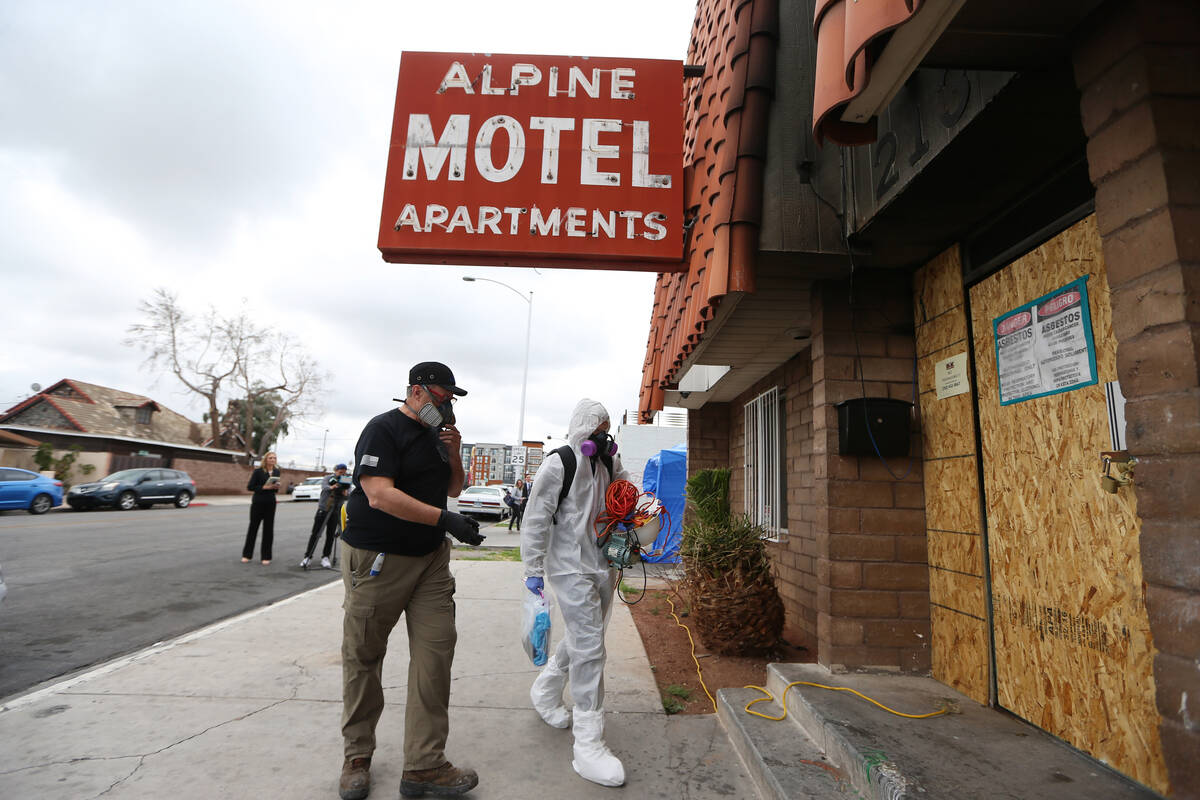 A long-delayed preliminary hearing on criminal charges against the owner of the former Alpine Motel Apartments downtown, the site of the deadliest blaze in Las Vegas history, is set to resume next month.
Justice Court Judge Ann Zimmerman on Wednesday scheduled the proceeding to start Feb. 21, more than 2½ years after the Clark County district attorney's office filed a criminal complaint and issued an arrest warrant for former Alpine owner Adolfo Orozco.
The prosecution will need only three days to present its case, Chief Deputy District Attorney Leah Beverly told Zimmerman, who added an extra day, March 6, at the request of defense lawyer Dominic Gentile, who represented Orozco in court Wednesday.
"It's not going to take us three days," Beverly told the judge.
Beverly briefly talked about the case after Wednesday's session.
"We've been on pause for two years," she said. "We just set a date today to resume what we started."
Outside of court, Gentile confirmed he filed a motion seeking a rehearing of the Supreme Court's Dec. 27 decision in agreement with a District Court ruling holding Gentile's investigator Don Dibble in contempt for refusing to testify against Orozco and Orozco's co-defendant, Malinda Mier, in the criminal case.
Gentile said he plans to subpoena six witnesses for his case.
The district attorney's office has 29 witnesses to call in support of its side, according to court records.
Delays in the preliminary hearing since 2020 included multiple continuations and cancellations of scheduled proceedings, the court's consideration of a writ of mandamus, rulings on Orozco's out-of-court supervision and Gentile's filing the appeal about Dibble to the state's high court in June, according to online court records.
The Dec. 21, 2019, fire killed six tenants of the apartment building, injured 13 and left nearly 50 people homeless.
The Alpine fire caused more deaths than any other fire within the city's jurisdiction.
Orozco, who is referred to as Orozco-Garcia in legal filings, has been charged with 25 felonies related to the blaze, including six for involuntary manslaughter.
Prosecutors also charged him with 15 felony counts of disregarding the safety of his tenants and three related counts of attempting to stop or deter people from testifying or reporting a crime.
Mier, the former building manager, is charged with six counts of involuntary manslaughter and 15 other felonies in the case.
City inspectors reported that when the fire started, the building's rear door was locked, its fire alarms did not work and it had no functioning sprinkler system.
The structure had not undergone a city fire inspection for nearly three years, and officials said they found more than 40 fire code violations there.
With the criminal case, Orozco, with his wife, Erika Ayala, are defendants in at least 15 civil lawsuits filed by 20 defendants.
Orozco, who sold the Alpine building in 2021, has been free from incarceration since posting bail in 2020 but was ordered to wear an electronic monitoring device from September to November that year.
He was then released on his own recognizance under "intense supervision" by the court until Jan 10, when Zimmerman permitted him to check in with authorities by phone, court records show.
Contact Jeff Burbank at jburbank@reviewjournal.com and 702-383-0382. Follow him @JeffBurbank2 on Twitter.