'Heinous and reprehensible': Judge sentences man to prison for abuse, neglect at group home
Updated June 9, 2023 - 11:44 am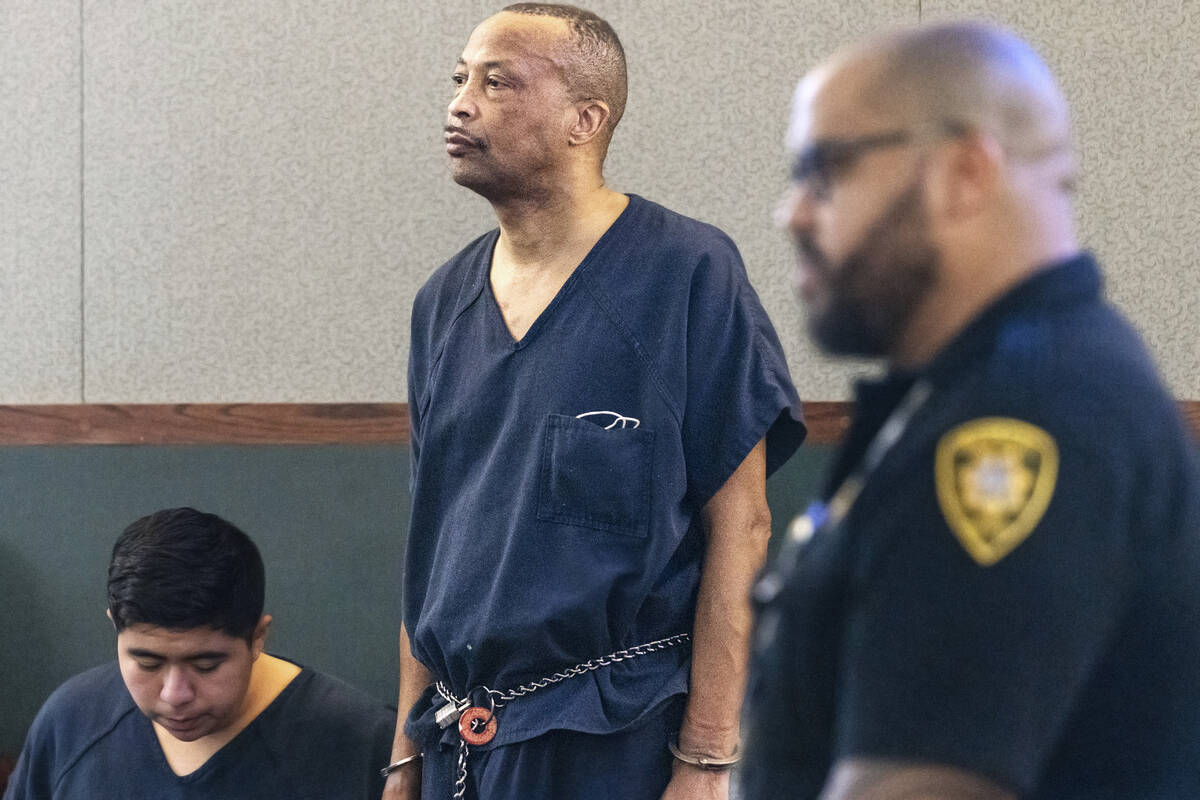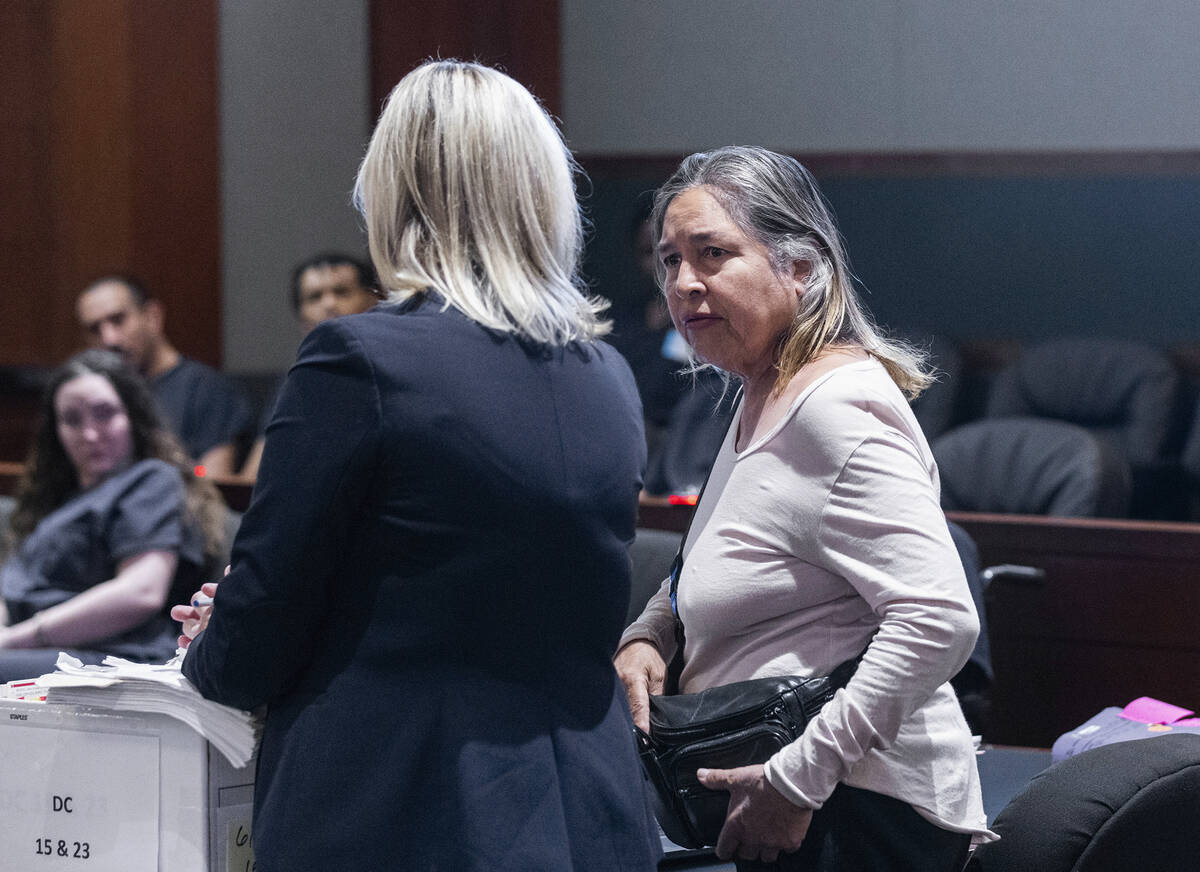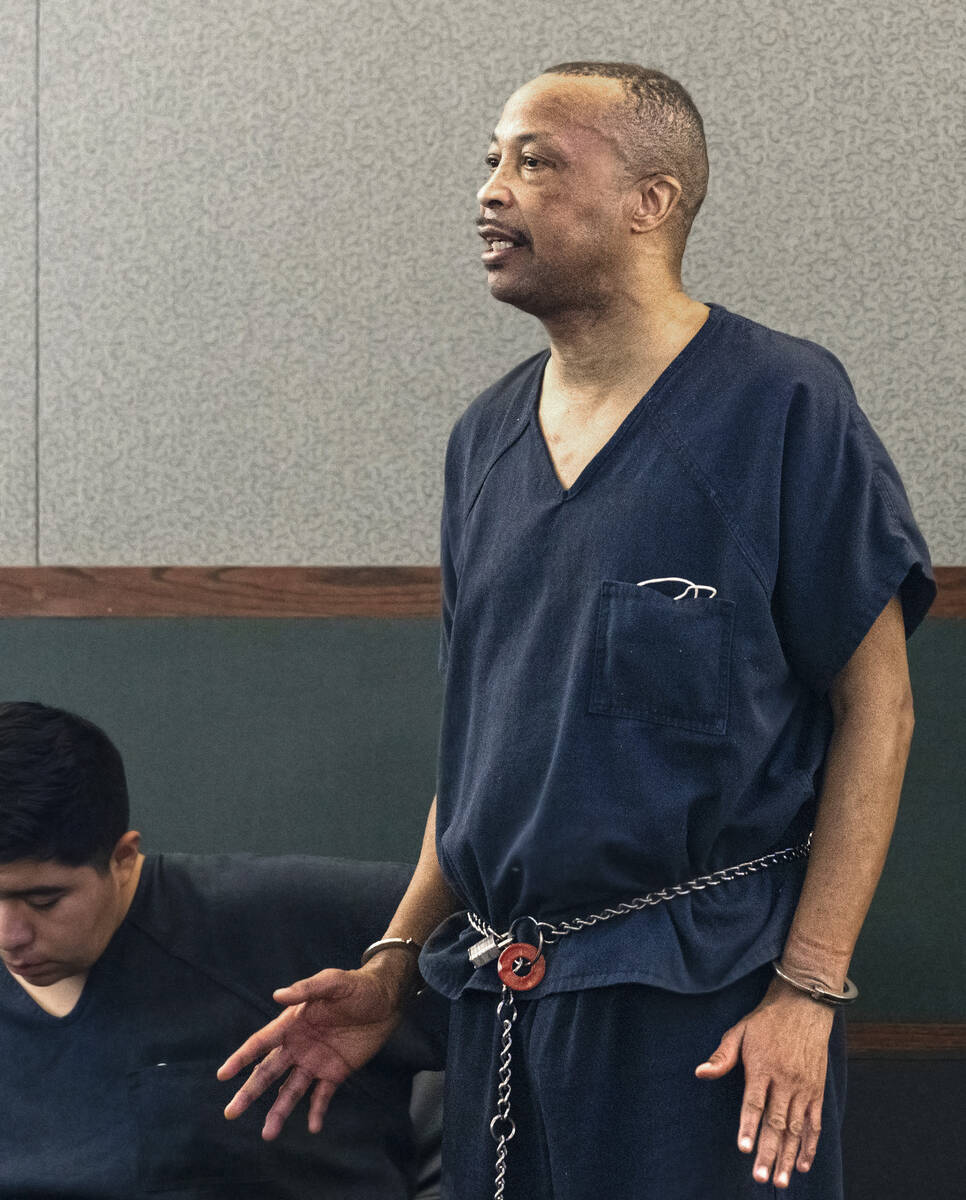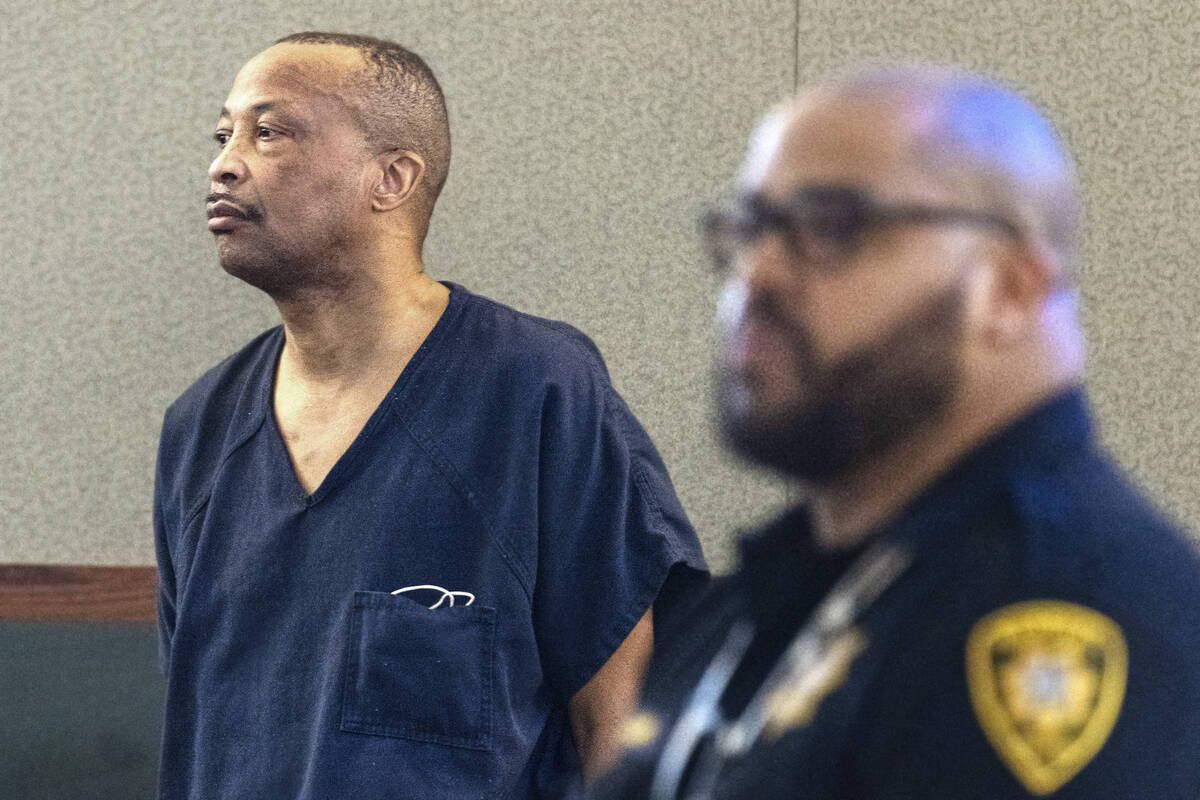 A 59-year-old man authorities said operated unlicensed group homes where elderly and disabled people lived in squalid conditions was sentenced on Thursday to at least 10 years in prison.
In 2019, Calvin Leslie was arrested in connection with two unlicensed group homes he helped run in the Las Vegas Valley. He pleaded guilty in June 2022 to charges of abuse of an older or vulnerable person, neglect of an older or vulnerable person, exploitation of an older or vulnerable person and obtaining and using another's personal identifying information.
District Judge Joe Hardy said Thursday that Leslie was "taking unlawful advantage of some of the most vulnerable members of our community," and sentenced him to between 10 and 25 years behind bars.
"I think it's fair to say his conduct is both heinous and reprehensible," the judge said.
In December 2019, investigators tied Leslie to an unlicensed group home on Santa Rita Drive, near Las Vegas Boulevard and St. Louis Avenue. About a month prior, he was arrested in connection with a different group home at 3105 Parkdale Ave., which authorities alleged was run by Leslie and a married couple, Mary Glenn and Devon Floyd.
He initially faced eight counts of abuse, neglect and exploitation charges in connection with the home on Parkdale Avenue, but those counts were expected to be dismissed as part of his plea.
He was also charged in March 2020 with theft and issuing a bad check in relation to the Santa Rita home, Chief Deputy District Attorney Colleen Baharav said Thursday, but those charges were also dismissed in the deal with prosecutors.
At the Parkdale Avenue home, police found mentally or physically ill residents who were left to care for themselves in a home with overcrowded rooms that lacked air conditioning. Officers found a man sleeping in his feces, and multiple residents had gone without food and medication, prosecutors have said.
After Leslie was released on bail in the Parkdale Avenue case, he continued to operate the group home on Santa Rita Drive while putting bills in tenants' names without their knowledge, prosecutors said.
A 60-year-old man who used a wheelchair and was recovering from a stroke told authorities that he was left to sleep on a couch in the house and was not given any assistance, after Leslie offered him a bed, food and help with laundry, court records show.
Leslie lured people to the group homes with "promises of dignity," Baharav said, but he left the residents "in filth, and roaches, and bed bugs, and starvation."
Defense attorney Spencer Judd asked for a lower sentence, arguing that Leslie did not have as much culpability as Glenn and Floyd.
"The time that he has already spent in prison is significant compared to what he actually did," Judd said.
Glenn and Floyd both pleaded guilty and were sentenced in August 2021 on abuse and neglect charges. Glenn was sentenced to four to 10 years in prison, and Floyd was sentenced to two to five years, court records show.
On Thursday, Leslie asked the judge to sentence him to a drug program or probation. He said he hasn't been convicted of a felony in nearly 18 years.
"But I got mixed up in 2019, and stuff, with the wrong crowd," he said.
According to a sentencing memo, Leslie has about a dozen prior convictions dating back to 1992 for charges including larceny, fraud and theft.
Leslie was released from custody after entering a guilty plea last year, but was arrested again months later after he violated his parole by going to the Santa Rita house.
Cecilia Stern, who owns the home, told the judge Thursday that Leslie claimed he was going to repair some of the damage at the house, but she's still dealing with the aftermath of the unlicensed group home operation.
"Everything that they did, how am I going to pay for that? It's impossible," she told the judge.
Stern said after the hearing that she did not know Leslie was running a group home out of the house.
Baharav said Thursday that the group home residents were homeless, had physical or mental disabilities, suffered from dug addictions or couldn't find housing because of criminal records.
"Then they get preyed upon by someone who claimed that they were going to help them — it is offensive and it is horrific," she said.
Contact Katelyn Newberg at knewberg@reviewjournal.com or 702-383-0240. Follow @k_newberg on Twitter.