Heller joins fellow Republicans, opposes Obama high court nomination
February 17, 2016 - 4:00 pm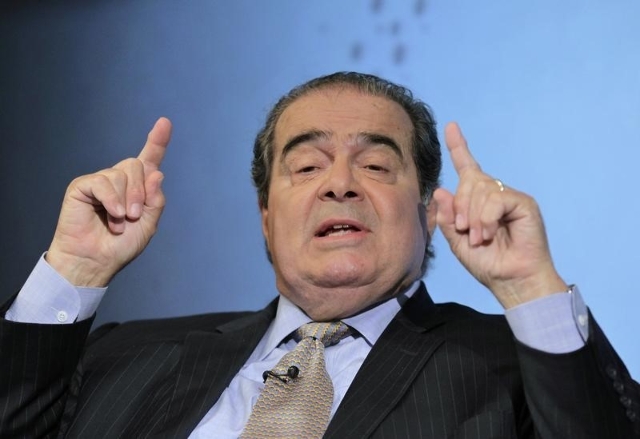 WASHINGTON — U.S. Sen. Dean Heller joined other Republicans Wednesday in urging President Barack Obama not to nominate a successor to the late Supreme Court Justice Antonin Scalia.
"The chances of approving a new nominee are slim, but Nevadans should have a voice in the process," the Nevadan said.
"That's why I encourage the President to use this opportunity to put the will of the people ahead of advancing a liberal agenda on the nation's highest court.
"But should he decide to nominate someone to the Supreme Court, who knows, maybe it'll be a Nevadan."
Republicans do not believe Obama, who is in his last year in office, should appoint Scalia's successor; instead, they want the new president to have that right next year.
Heller makes it clear he believes Obama will use the nomination to increase the court's current liberal bloc and that the only chance of getting a conservative justice is to wait and hope a Republican wins the presidency in November.
While Heller's approach echoes what Senate Majority Leader Mitch McConnell of Kentucky said Saturday following the stunning news of the death of Scalia, a conservative icon, it puts him at odds with his own senior senator, Senate Democratic leader Harry Reid.
In recent days, Reid repeatedly has blasted the Republicans' plan to block Obama's nomination, regardless of who that might be.
That approach, he said, would be an abdication of the Senate's constitutional duty to give the president's nominee a hearing and a confirmation vote.
Reid has been in contact with the White House, and his strategy appears to track the approach taken by Obama.
Another member of the Senate Democratic leadership, Sen. Charles Schumer of New York, cited comments from a few Republican senators as a sign that their side might not be able to remain solidly behind the approach announced by their leadership.
In a conference call with several groups announcing a grassroots campaign on getting a hearing and a vote on Obama's pending nomination, Schumer specifically pointed to comments Sen. Chuck Grassley, R-Iowa, the chairman of the Senate Judiciary Committee, gave Tuesday in a broadcast interview in Iowa.
Grassley left the door open to scheduling a confirmation hearing in his committee, saying he would make that decision after Obama announces his nomination.
In his written statement to reporters, Heller did not address whether Grassley should hold a hearing.
Several news outlets covering Heller's announcement incorrectly reported that he was breaking with his own Republican leadership and calling for the president to make a nomination to the Supreme Court.
Contact Jim Myers at jmyers@reviewjournal.com or 202-783-1760. Find him on Twitter: @myers_dc