Henderson judge orders 2 teens to stand trial in shooting death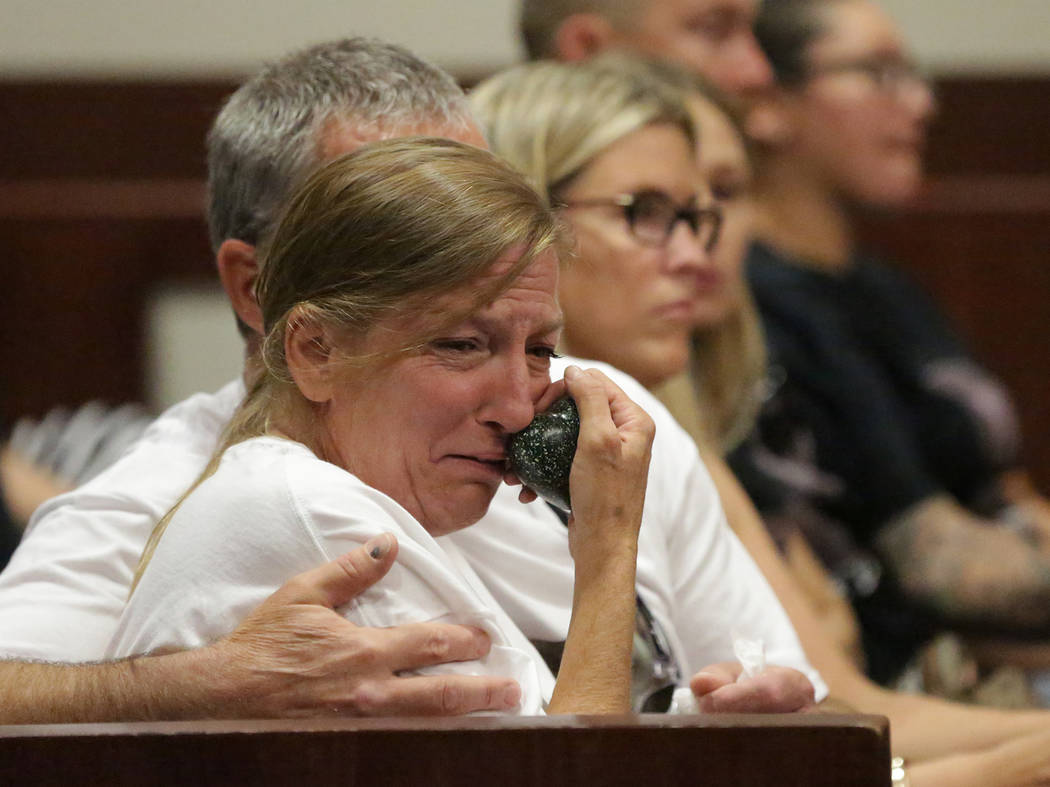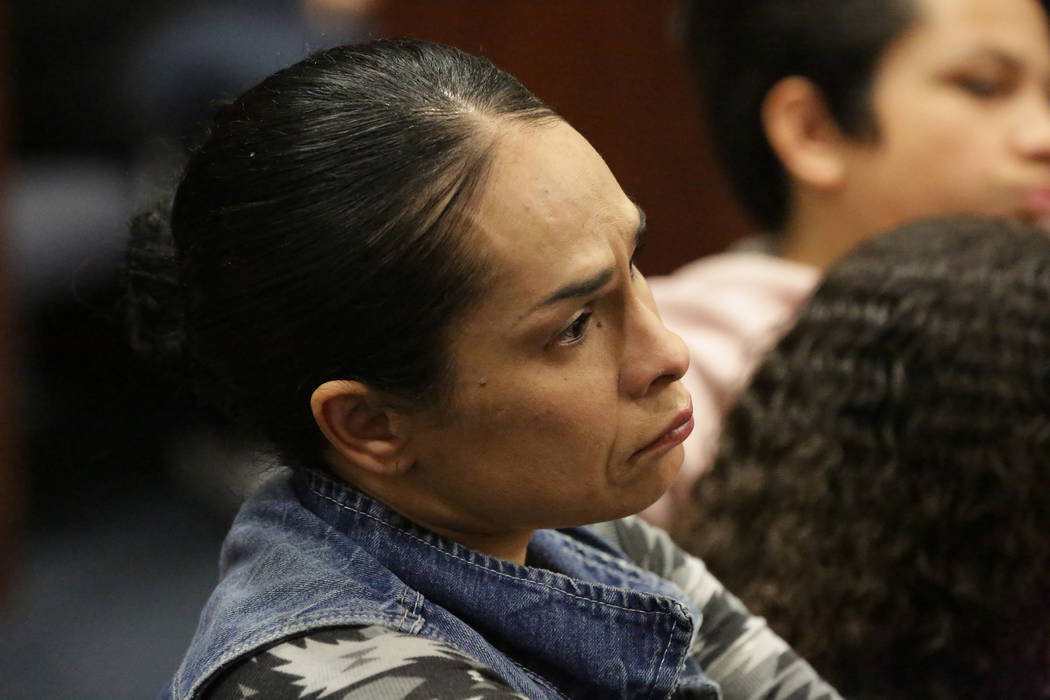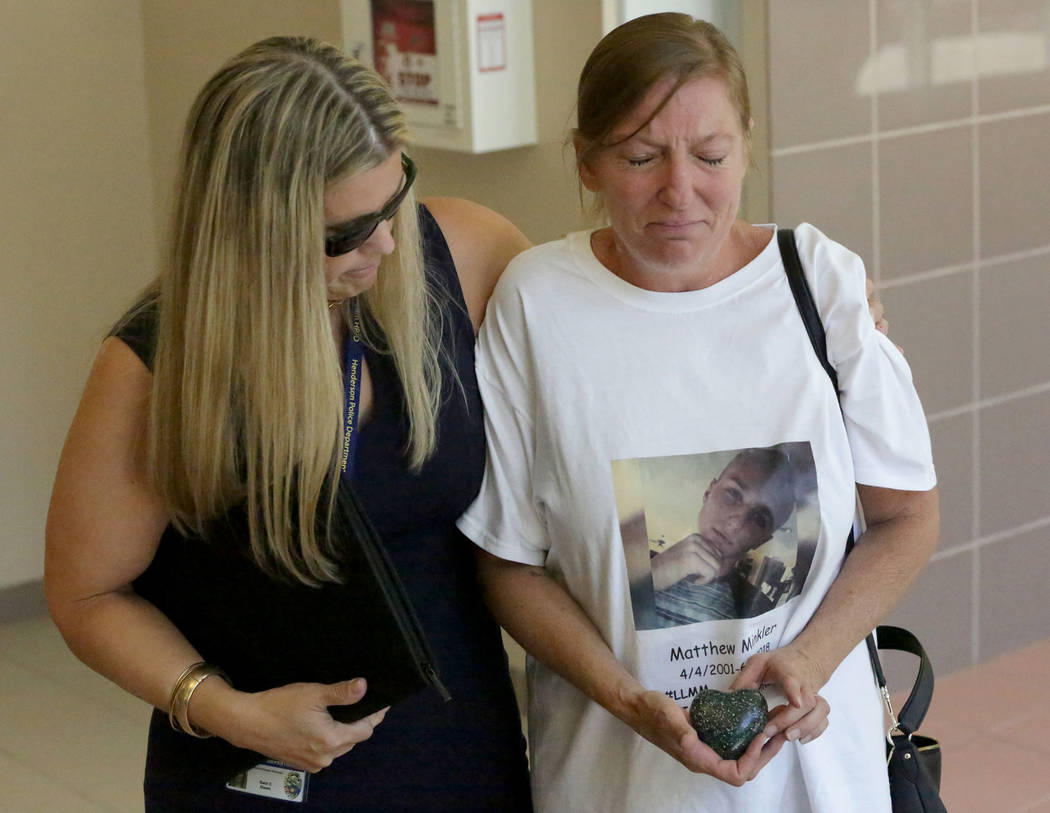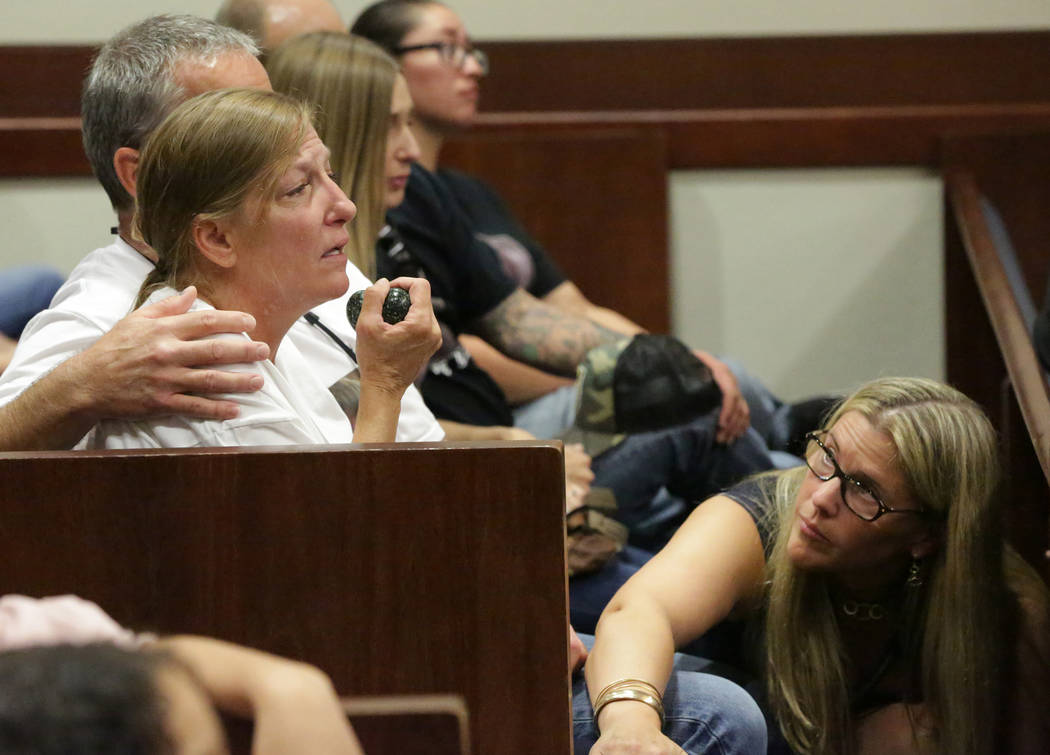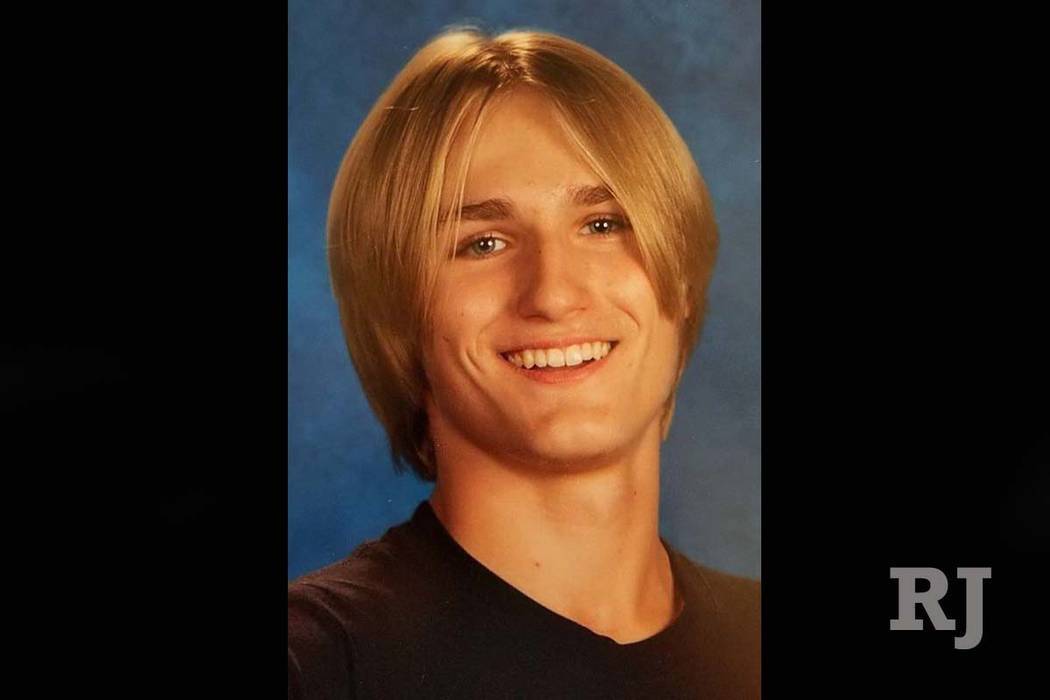 Two teens should face a jury on murder charges in connection with the shooting death of 17-year-old Matthew Minkler, a Henderson judge decided Monday.
Prosecutors previously charged only Jaiden Caruso, 16, with murder in the case and accused him of pulling the trigger. But after a preliminary hearing Monday, they also charged Kody Harlan, 17, with murder.
Testimony during the preliminary hearing suggested that Minkler may have been robbed last month after he was shot inside a Henderson home.
Caruso and Harlan, both charged as adults, returned to the Henderson house shortly after the shooting, but only to clean up the scene and hide Minkler's body inside a downstairs closet under a plastic sheet, according to testimony and court documents.
On the door of the closet, someone had spray-painted the words "(Expletive) Matt."
Caruso and Harlan also took about $300 from Minkler's wallet and used it to buy a pair of shoes and drugs, the documents allege.
Harlan's lawyer, Keith Brower, pointed to testimony that suggested the teen appeared to be asleep at the time the gunshot struck Minkler in the chin.
Caruso's attorney, Bill Terry, meanwhile, pointed out that witnesses reported his client pointing the Ruger .357-caliber revolver at himself.
Another shot blew a hole in the ceiling of the abandoned home in the 2000 block of Cool Lilac Avenue before Minkler was killed.
Terry argued that prosecutors had not presented "even a scintilla of evidence of a plan to rob Matthew," and that there was no evidence of malice on the part of Caruso.
Several teens inside the home at the time, including Minkler, had been drinking alcohol, taking Xanax and smoking marijuana, according to Monday's testimony.
Toward the end of the hearing, the image of Minkler's body with a pool of blood around his head flashed on a television screen inside Justice of the Peace Sam Bateman's courtroom.
Caruso had videotaped the June 8 scene with his cellphone camera, which he quickly pointed at himself.
"Bro," he said, "I just caught a body."
Harlan told police after his arrest that Caruso shot Minkler in the face during a "modified" version of Russian roulette.
Henderson police detectives have arrested a third teen who they believe was present when Minkler was shot. That suspect, a juvenile who has not been identified, faces charges of destroying evidence and accessory to murder.
Bateman ruled that a jury should decide whether Caruso and Harlan are guilty of murder with a deadly weapon and robbery with a deadly weapon. Harlan also faces one count of accessory to murder with a deadly weapon.
Surrounded by family and friends, Minkler's mother, Jamie Shanklin, sat in the second row of the courtroom gallery, with a heart-shaped green speckled stone containing her son's ashes pressed against her cheek.
"We're going to bring them every time, so he can see his justice being done," she said of the ashes after the proceeding. "This is a good start. I feel like Matthew is going to get justice."
Contact David Ferrara at dferrara@reviewjournal.com or 702-380-1039. Follow @randompoker on Twitter.