Here's how lawyers get a say in which judges hear their cases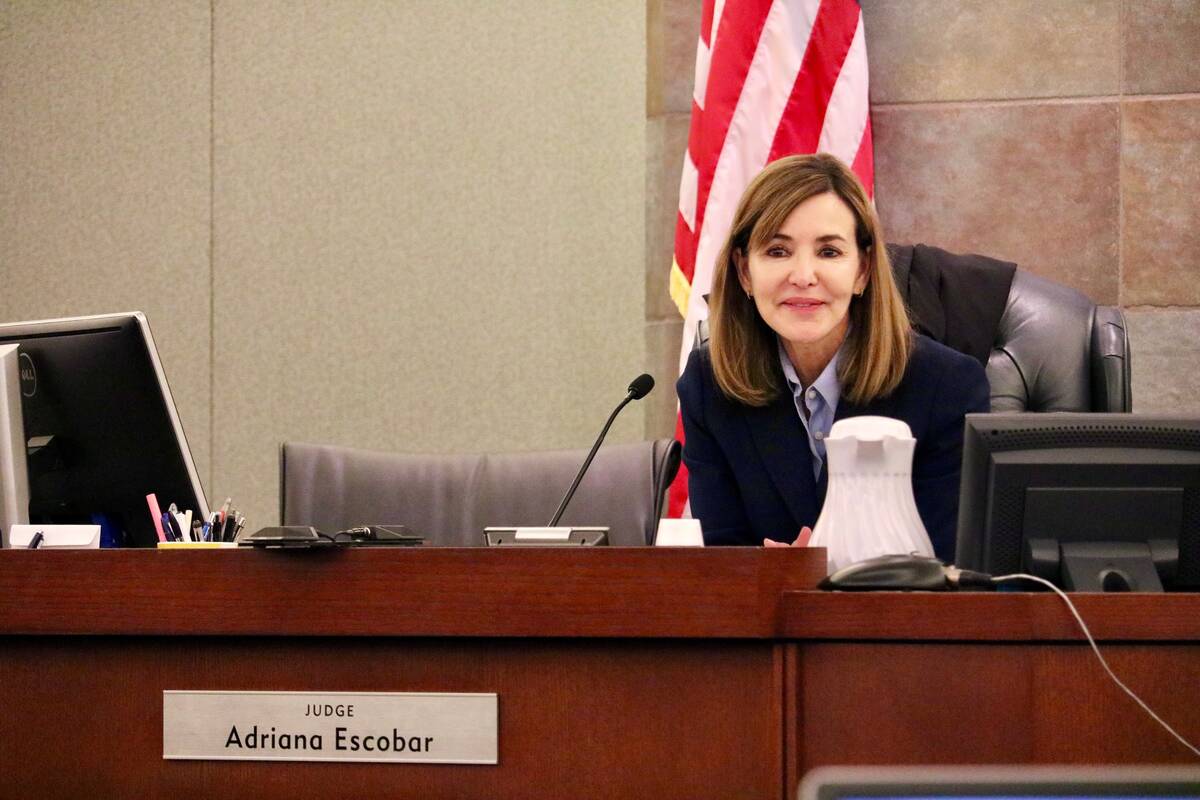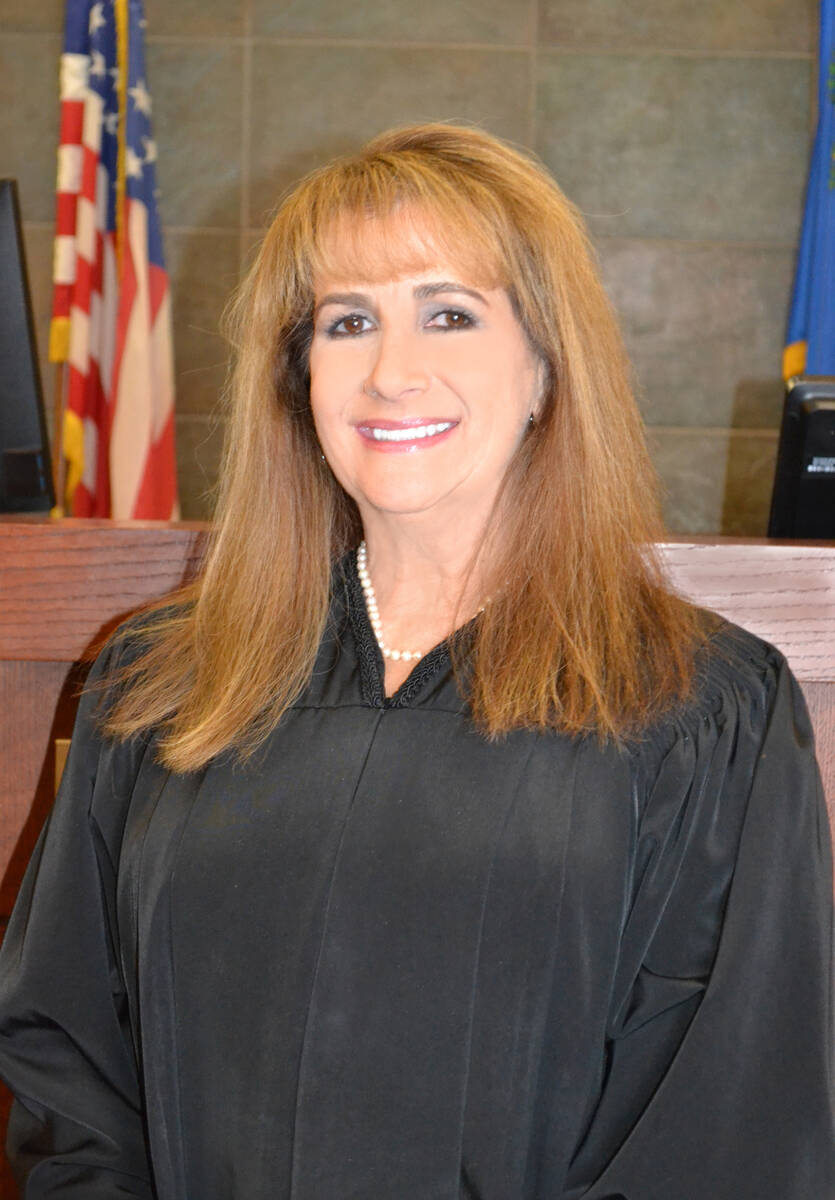 More than 600 peremptory challenges were filed in District Court last year for attorneys to ask for civil and family court cases to be heard by a different judge.
In Nevada, attorneys are allowed to file one peremptory challenge in civil cases, allowing for the litigation to be randomly assigned to a new judge.
Judges can face peremptory challenges for multiple reasons, said attorney Bruce Shapiro, who has practiced family law in Clark County since 1990.
"I think generally the higher preemption rate shows that lawyers have a lower level of confidence in that judge's ability," said Shapiro, who has analyzed preemption statistics for prior Review-Journal judicial performance evaluations.
But a the rate could also be due to a judge's background or the types of cases they oversee, said Jeffrey Stempel, a UNLV law professor.
Shapiro said that in Family Court, attorneys will often file peremptory challenges against new judges until they know more about how that judge will issue rulings. Other times, attorneys will file peremptory challenges when they feel the judge that was randomly assigned to their case will not issue a fair ruling.
There was an average of about 14 peremptory challenges per judge in 2022, although some judges who primarily preside over criminal cases had very few challenges filed against them, records show.
Stempel said that a relatively low number of peremptory challenges per judge shows that most litigants don't question a judge's neutrality.
"Even the judges who get a high percentage of challenges, they don't get them in every case," he said. "I think it's consistent with my point that even a judge who is perfectly fair and a neutral, objective judge can be perceived as having an orientation or blind spots about a particular type of case."
These sitting judges faced the most peremptory challenges last year:
District Judge Nadia Krall
Krall was elected to Department 4 in 2020 and currently only oversees civil cases. Last year, Krall faced 84 peremptory challenges, according to data provided by the District Court.
Krall operated her own law firm in Nevada for 12 years before she was elected judge.
In an emailed statement, Krall said that she took over one of the busiest civil case dockets when she assumed office. She said she currently oversees 816 cases, and has only received 18 peremptory challenges so far this year.
"Judge Krall has worked diligently to move Dept. 4's cases forward," she said.
District Judge Adriana Escobar
Escobar was appointed to the Department 14 bench by former Gov. Brian Sandoval in 2012.
She received 61 peremptory challenges in 2022, records show. Escobar currently oversees only civil matters.
"My cases are all civil and I prepare for every hearing, trial and settlement conference," she said in an emailed statement. "The majority of my decisions are subject to review and there has never been a finding that I have been biased or failed to be impartial."
District Judge Joanna Kishner
Kishner was first elected to the Department 31 bench in 2010, after practicing law for more than two decades. Last year she received 43 peremptory challenges, records show.
The judge currently primarily oversees civil cases and "overflow criminal cases," according to the District Court's website.
In an emailed statement, Kishner said her rate of peremptory challenges increased when she began overseeing a complex business court docket in 2021.
"The data also shows that an increase in peremptory challenges is consistent with other judges who have added a complex business court docket in prior case reassignments," she said.
District Judge Susan Johnson
Johnson received 31 peremptory challenges in 2022, records show. She currently only oversees a civil calendar.
She was first elected to the Department 22 bench in 2006.
Johnson said in an emailed statement that she has resolved more than 10,000 cases since she took the bench, and that the number of case reassignments she receives influences her peremptory rate challenge.
"Comparing the peremptory challenges received among judges is like comparing apples to oranges," she said.
District Judge Ronald Israel
Israel, who was first elected to Department 28 in 2010, has overseen a split docket of criminal and civil matters since 2018, according to the District Court website. Of judges with a split docket, he had the highest number of peremptory challenges last year, at 27.
He did not respond to a request for comment.
Family Court Judge Nadin Cutter
Cutter won election to Family Court Department T in 2020.
She received 23 peremptory challenges last year, which was the most out of all the Family Court judges currently on the bench.
The judge did not respond to a request for comment.
Contact Katelyn Newberg at knewberg@reviewjournal.com or 702-383-0240. Follow @k_newberg on Twitter.