Husband of slain middle school teacher arrested
November 17, 2010 - 5:41 pm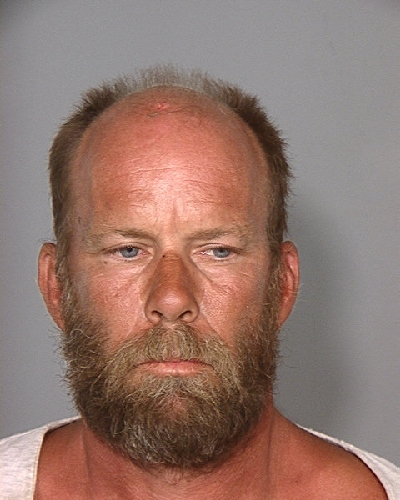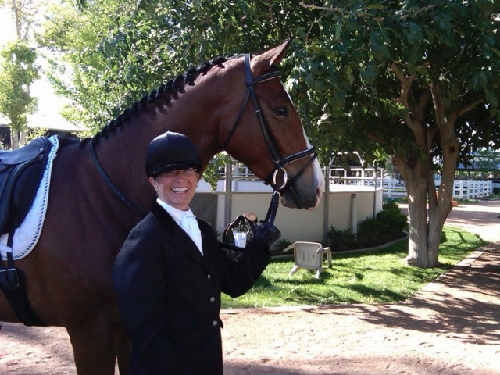 Las Vegas police arrested a 50-year-old man Wednesday in connection with the slaying of his wife, a science teacher and avid horseback rider.
Mark Douglas Franta was taken into custody at 4:55 p.m. at the Metropolitan Police Department's Investigative Services Division building .
Police accuse Franta of killing his 49-year-old wife, Marybeth Franta. Her body was found about 8:20 a.m. Sunday behind the Albertsons store at Craig Road and Tenaya Way in northwest Las Vegas.
The Clark County coroner's office said she died from asphyxiation and ruled her death a homicide.
Mark Franta was at the Clark County Detention Center on Wednesday night, where he is being held without bail on a murder charge.
Marybeth Franta taught at Molasky Junior High School. She had been a teacher with the Clark County School District since 1993.
News of her death left the Molasky community shaken.
Franta taught seventh-grade earth science at the campus south of Alexander Road and west of Buffalo Drive. She had posted volcano vocabulary words on the school's website for students to memorize.
"She told me one of the nicest things a teacher has ever told me. She told me I could be an A student but I didn't try hard enough," said Gabe Cortez, a Molasky eighth-grader.
The school provided counselors to speak with grieving students Wednesday.
"A lot of us were shocked," said sixth-grader David Dibble, 11. "Students who knew her were crying."
Molasky Principal Daron Heilman declined to comment. In a letter to parents, Heilman wrote, "It's important to be honest with your child and to allow them to express feelings of grief, anger and disbelief."
Parent Kathy Chianese predicted the death would cast a long shadow.
"There's a dance that's supposed to happen Friday," Chianese said. "It's a big event for the entire school. It's supposed to be a celebration, but I think it's going to be quite sad."
Franta went missing about 7 p.m. Saturday after leaving her home near Torrey Pines Drive and Flamingo Road. She was reported missing about 2:30 p.m. Sunday, police said. A body found at 8:20 a.m. Sunday was later identified as Franta.
"This is very devastating," said Charlene Peterson, a friend of Franta's through the Nevada State Horsemen's Association. "Hundreds of people are upset today."
Franta, who rode a chestnut-colored horse named Gabriel, was a former director with the Horsemen's Association. She also was an announcer at state horse shows.
"She had a passion for horses and animals," Peterson said. "She was warm, engaging, always ready to help. She loved her children."
Franta had two older children, Peterson said.
Police have not detailed what led to her death. They also have not disclosed the evidence against Mark Franta.
Near the couple's Spring Valley home Wednesday evening, several neighbors declined to answer questions, saying they weren't willing to speak out against their neighbors.
According to county records, the Frantas purchased their two-story house on Cranbrook Circle in 1993.
One neighbor, who asked to remain anonymous, said Mark Franta seemed like a normal guy. The neighbor said he never heard Mark Franta complain about his wife or heard the couple arguing.
Mark Franta is scheduled to make his initial appearance in court Friday morning.
Marybeth Franta's homicide is the third high-profile and violent death of a district teacher in a month.
On Nov. 1, 58-year-old science teacher Michael Roberts fatally shot himself at Western High School while school was not in session.
On Oct. 20, Eldorado High School teacher Timothy VanDerbosch died after being beaten and robbed. After the attack, police said VanDerbosch was hit by a passing motorist while lying unconscious on the street. He died at University Medical Center.
Las Vegas police recently arrested six juveniles and young adults in connection with the attack on VanDerbosch.
In April, 47-year-old Brownwyn Richards, an art teacher at Neal Elementary School, died in a domestic dispute inside a home, according to North Las Vegas police. Bobby Dale Richards, 40, was arrested on a charge of murder with a deadly weapon in her death. The two lived together and were romantically involved, police said.
Contact reporter James Haug at jhaug@reviewjournal.com or 702-374-7917. Contact reporter Antonio Planas at aplanas@reviewjournal.com or 702-383-4638. Review-Journal reporter Brian Haynes contributed to this report.