'Incapable of having any remorse': Man gets life for killing Las Vegas husband, wife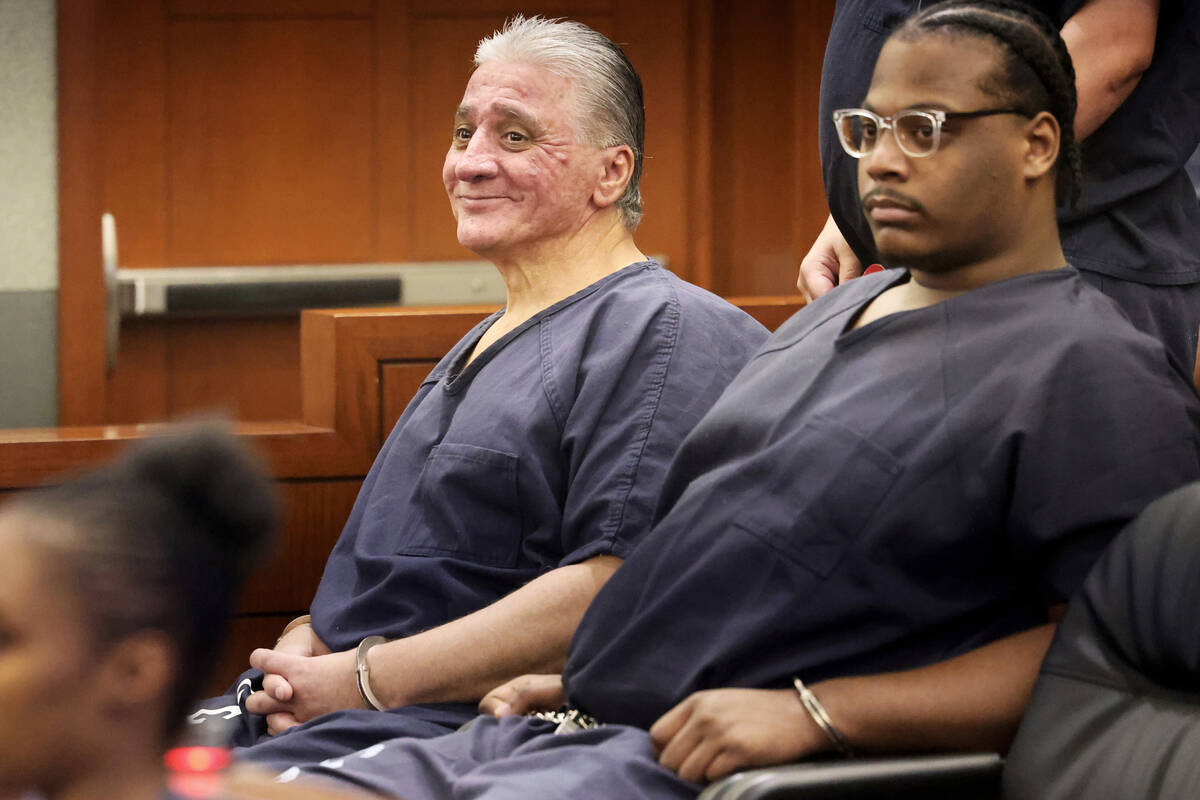 A 57-year-old man was sentenced to life in prison on Wednesday for beating a husband and wife to death in their apartment nearly seven years ago.
In February, a jury convicted Frank Interlicchia Jr. of home invasion and two counts of murder with a deadly weapon for killing Kelly and Robin Naples on Sept. 20, 2016, inside their apartment near Paradise Road and Tropicana Avenue.
Prosecutors had accused Interlicchia, who had briefly been living with the couple, of beating the couple to death with "a ratchet and/or a cross pein hammer and/or a claw hammer," according to court documents.
District Judge Michelle Leavitt sentenced Interlicchia to life in prison with the possibility of parole after 56 years.
Family members of the victims did not give a statement during the hearing.
Interlicchia told the judge that he was "not going to say nothing" about the case.
According to Interlicchia's arrest report, a neighbor called police to report that Interlicchia had kicked in her door and "was currently high and had hurt three to four people already."
Police found Interlicchia inside the Naples' apartment, covered in blood, standing over the body of 44-year-old Robin Naples. Both Robin and Kelly Naples, 64, were found with "massive wounds to their faces and heads." Police found a bloody claw hammer and a wrench near their bodies, according to the arrest report.
Interlicchia faced the death penalty, but prosecutors announced in January that they would not seek capital punishment, court records show.
Defense attorney David Schieck said Wednesday that Interlicchia was high on heroin at the time of the killings.
"This was a situation involving no pre-planning, no premeditation," Schieck said. "This was a situation that occurred quickly and was fueled by drug use by everybody involved."
Chief Deputy District Attorney Michelle Fleck said that when Interlicchia took the stand to testify during trial, he "thumbed his nose at the victims, at their families."
"I think that what's most telling about the defendant and this case, is that without drugs, he was incapable of having any remorse for the crimes that he did," the prosecutor said.
Contact Katelyn Newberg at knewberg@reviewjournal.com or 702-383-0240. Follow @k_newberg on Twitter.