Inmate released from Nevada prison after decades on death row
Updated August 21, 2019 - 3:34 pm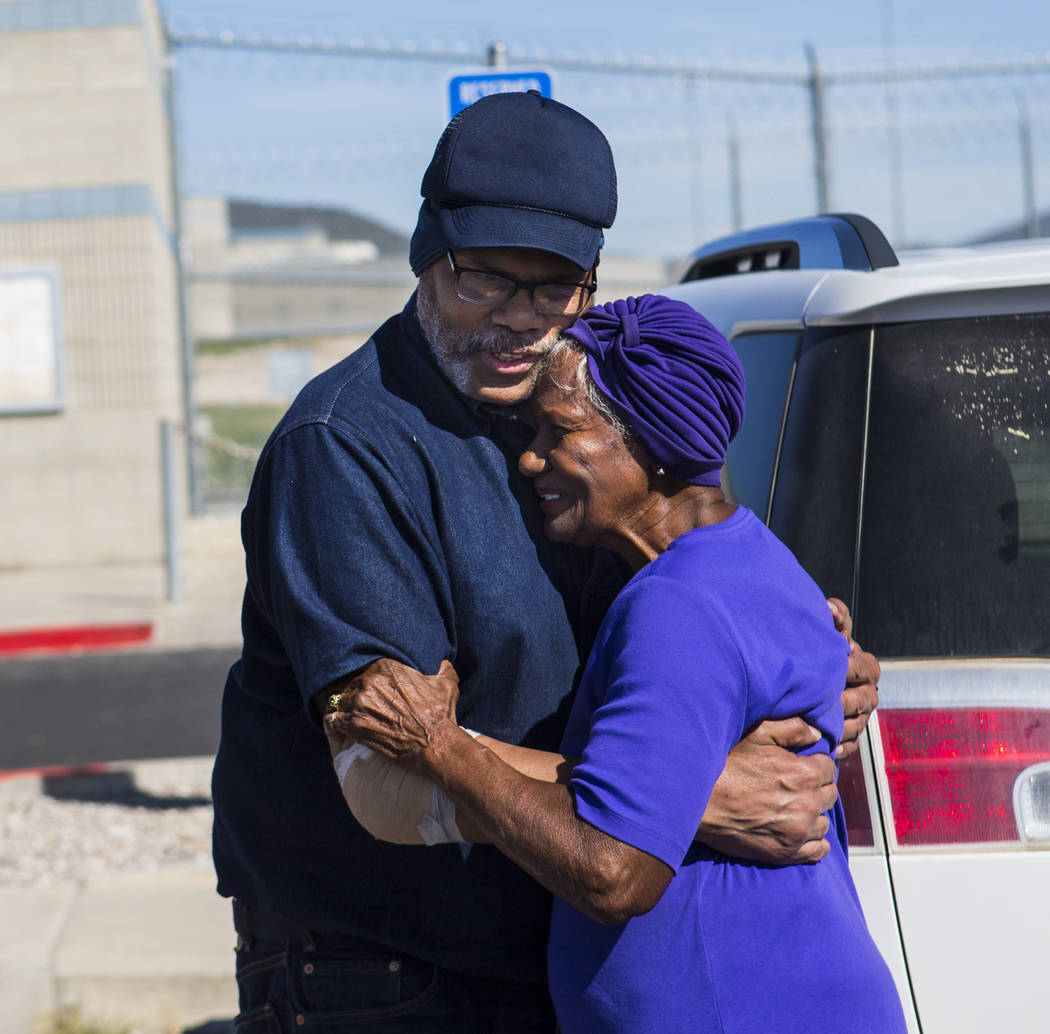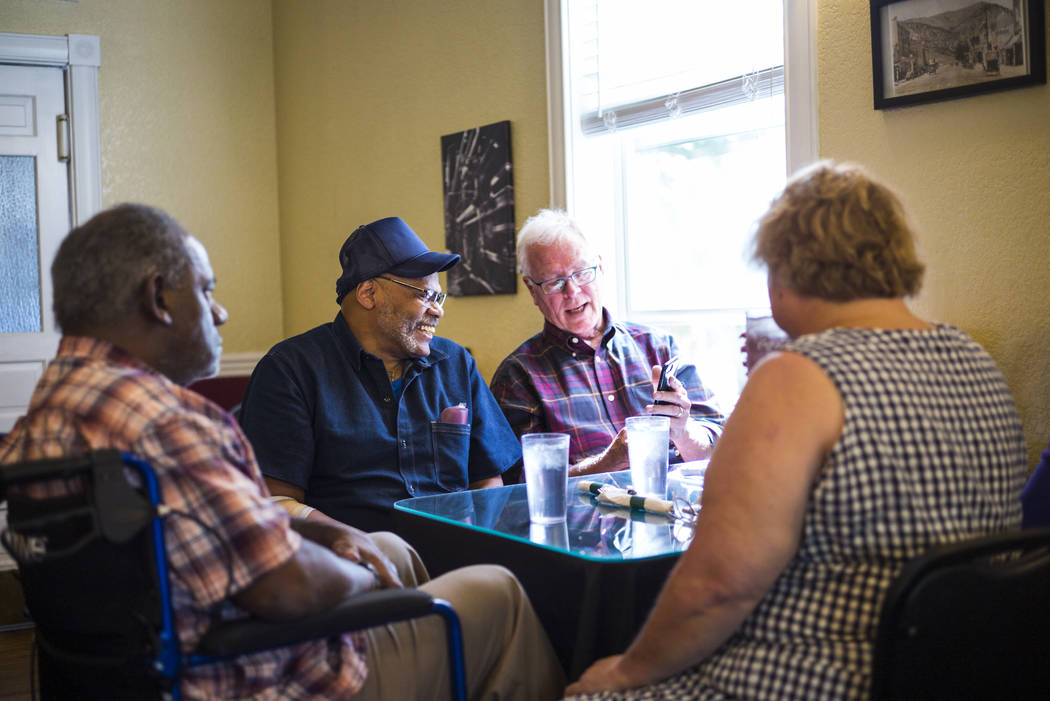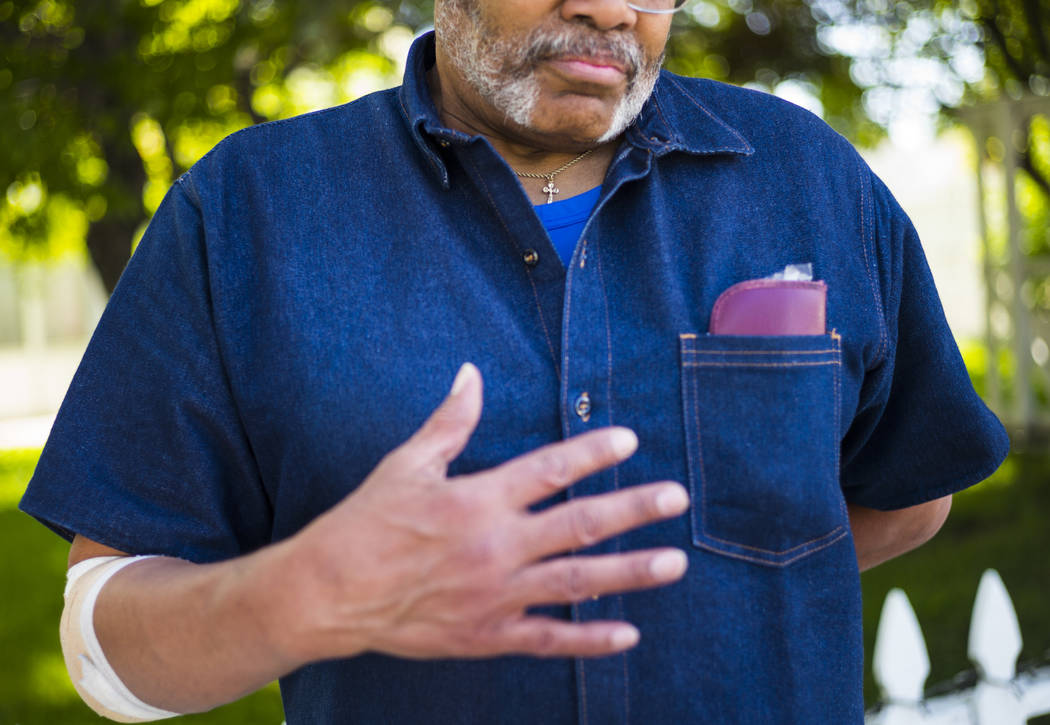 ELY — After 33 years on Nevada's death row, Paul Browning walked out of Ely State Prison and into his mother's arms early Wednesday.
"I'm OK," he said, still hugging his mom.
Betty Browning, 86, traveled from North Carolina to Nevada late Tuesday to witness this moment. She reached up to touch her son's face as he held her, smiling.
"I had to make it," she said. "I've been waiting for this."
Paul Browning's brother and sister-in-law drove from California for his release. They waited to hug him next.
A jury took an hour in 1986 to convict Paul Browning, 30 at the time, of murder for the 1985 stabbing of Las Vegas jeweler Hugo Elsen. It took about two hours for jurors to sentence him to death.
Now 63, Paul Browning spent the next 33 years maintaining his innocence.
His freedom Wednesday came after a 2017 opinion from the 9th U.S. Circuit Court of Appeals found that "a mixture of disturbing prosecutorial misconduct and woefully inadequate assistance of counsel" led to "extreme malfunctions" at his murder trial.
It was good news, but he still slept in a cell.
Four months ago, District Judge Douglas Herndon ruled that because the defendant's trial attorney failed to ask essential questions of witnesses who are now dead, including Elsen's wife, Josy, "a fair trial consistent with due process is no longer possible."
The judge dismissed the murder conviction, but prosecutors immediately asked to postpone that ruling in order to appeal the judge's decision with the Nevada Supreme Court. So Paul Browning remained in prison.
Earlier this month, though, Herndon lifted the hold, effectively ordering the prison system to release the inmate, even though the state's high court has yet to rule on the appeal.
On Tuesday night, Ely State Prison Warden William Gittere shook Paul Browning's hand and notified him that he would be free in the morning.
"It wasn't so much about me getting out," the former inmate said of all the years he spent on death row. "It's about me sitting there in court, starting with the preliminary hearing, and you see the witnesses testifying against you — all of the misconduct that occurred during trial. It's just unjust. And it kind of hits you, right here in your gut. And that's what has driven me."
Clark County District Attorney Steve Wolfson did not respond to a request for comment on Paul Browning's release.
In prison, the man's only belongings were worn-out boxes stacked with legal files. He carefully loaded them into the back of his family's car before they headed to breakfast at an Ely cafe.
At a table by a window, surrounded by family and one of his current attorneys, Tim Ford, he ordered a sausage omelette with hash browns and a Coke.
"I'm just happy to be here," Paul Browning said.
Together, they talked about smartphones and Google and black holes — Paul Browning heard scientists witnessed one light up recently, a rare sight. He also heard that some places were banning plastic straws.
He asked how his relatives felt about the presidential candidates, because he wants to vote. He also wants to go to the beach, eat some seafood and maybe a good, thick steak. Onion rings, too.
And he wants to go to the doctor. A doctor was only available once a month in prison.
"Being in there that long, you see a lot of things that affect you," he said. "You get to know people, no matter how horrendous their crimes were. You see a lot of death — natural causes, suicide. It affects you."
Scott Dozier, the death row inmate who asked the state to execute him last year, was one of his good friends. The two worked out together. Dozier, 48, hanged himself in January.
"I just want to find a little bit of peace after coming through all this madness," he said.
Contact Rachel Crosby at rcrosby@reviewjournal.com or 702-477-3801. Follow @rachelacrosby on Twitter. Staff writer David Ferrara contributed to this report.