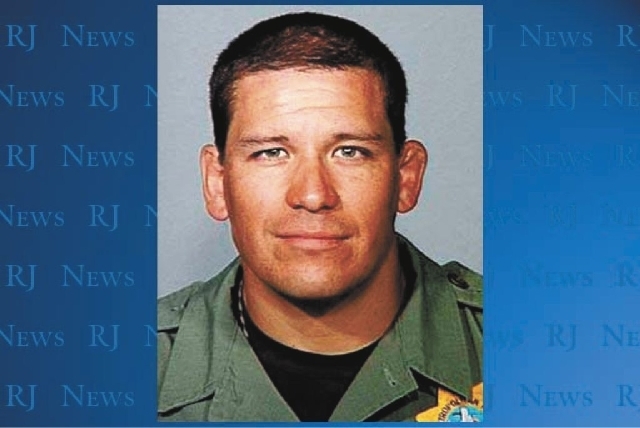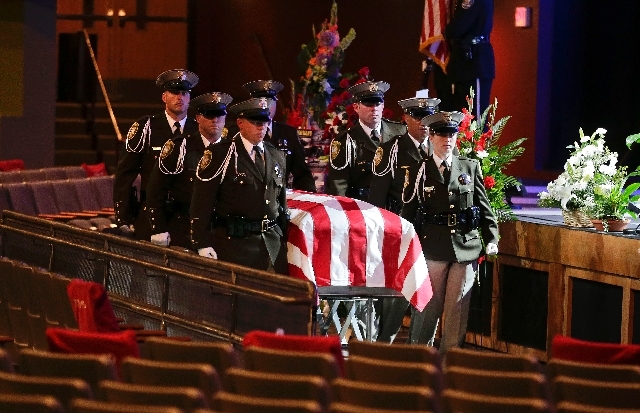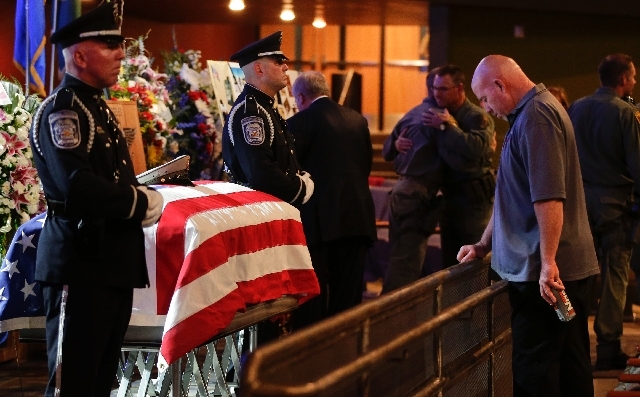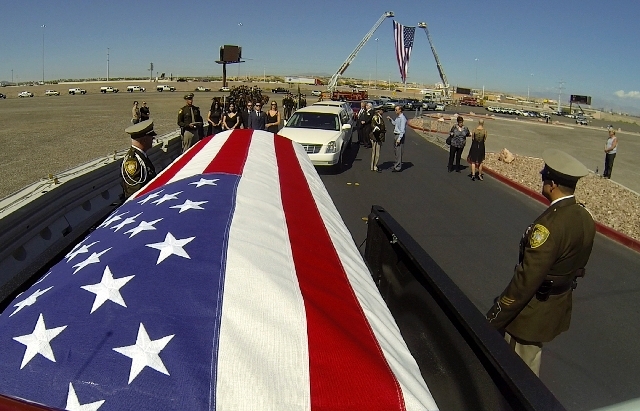 A preliminary report released Tuesday by the National Transportation and Safety Board showed that there were no "abnormalities" in the harness used in a rescue mission that left one Las Vegas police officer dead.
David VanBuskirk, 36, fell to his death last week after rescuing a hiker at Mount Charleston near Mary Jane Falls.
The search and rescue team flew out shortly before 10 p.m. in a Bell HH-1H helicopter with a crew of five people, according to the report.
"The operator reported that during a night time rescue operation, while hoisting a civilian hiker and a rescue officer off the side of the mountain, the rescue officer fell to his death," the report read. "The civilian hiker was recovered to the helicopter by use of the helicopter hoist without injury."
The post-accident report also reported no problems with the boom and winch assemblies.
There were no other details about how VanBuskirk fell.
The Metropolitan Police Department declined comment on the report.
VanBuskirk's funeral was Monday. The officer, who was born and raised in Las Vegas, left behind a wife and an extended family. He had no children.
Clark County Sheriff Doug Gillespie said Monday that VanBuskirk was due for a promotion. He had scored 100 percent on his written exam for the sergeant's test.
"A life is often measured by the good will we leave behind," Gillespie said.
"By that measure, David was exceptional."
Contact Rochel Leah Goldblatt at rgoldblatt@reviewjournal.com or 702-383-0381.
Related story:
Search and Rescue member recalled for 'good will' he left behind