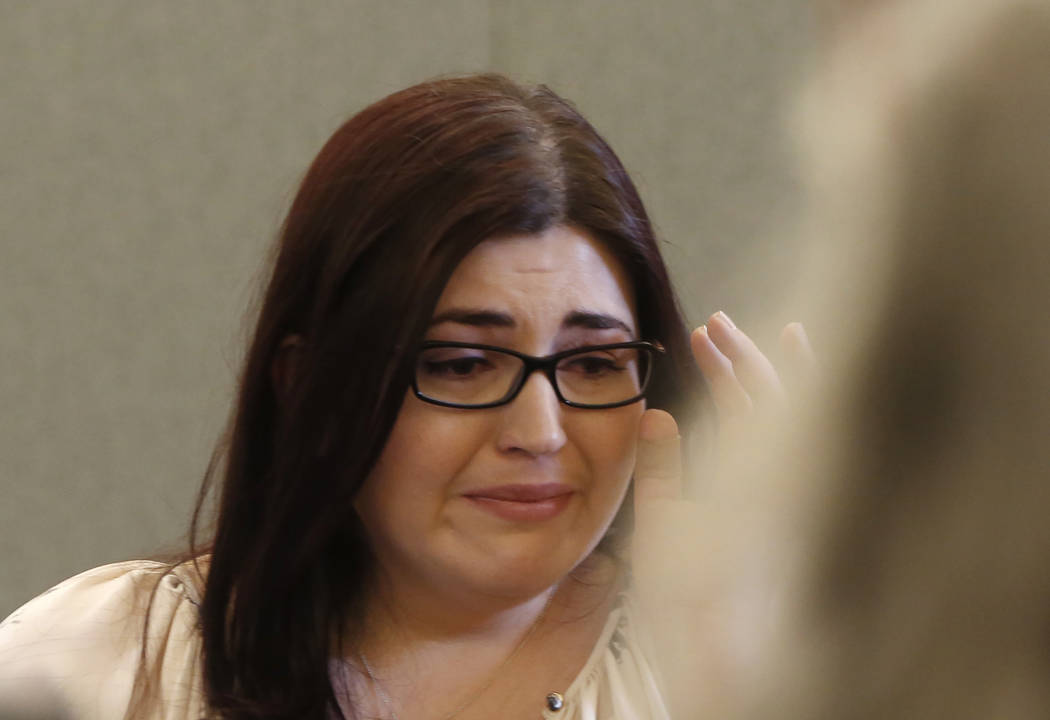 A month before he killed 15-year-old Alyssa Otremba in northwest Las Vegas, Mexican police issued an arrest warrant for Javier Righetti in connection with the rape of his cousin.
Speaking stoically through an interpreter at Righetti's death penalty trial on Monday, the woman recounted graphic details of the night she was attacked on a beach during a family gathering in the coastal town of Mazatlan.
Thinking the then 16-year-old was unconscious when he raped her, Righetti tried to convince her that he had been jumped and a group of men assaulted her. But she testified that she knew her cousin was her attacker.
Righetti's parents tried to convince her not to report the rape, but she went to police, who were searching for him when he fled back to Las Vegas.
Alyssa was raped and stabbed to death in early September 2011, her first week of class as a freshman at Arbor View High School.
Last week, the same panel expected to decide Righetti's sentence found him guilty of Alyssa's murder. If the jury decides he deserves capital punishment, Righetti, now 24, would be the youngest man on death row in Nevada.
Righetti told Las Vegas police that, after raping Alyssa in September 2011, he tortured her by using a knife to stab her more than 80 times in the face and other body parts, according to testimony. He carved the initials "LV" on her body because he felt it was "gangster," and he returned later to burn the body.
Family members of Righetti testified Monday about his childhood struggles. His older sister, Alexia Righetti, told jurors that their father, "a Latin macho man," was physically and verbally abusive and that their life growing up was "hard" and "bad."
Contact David Ferrara at dferrara@reviewjournal.com or 702-380-1039. Follow @randompoker on Twitter.
RELATED
Las Vegas jury in Javier Righetti murder case hears about prior attacks
Las Vegas jury convicts man of first-degree murder in 2011 killing of Arbor View freshman
Friend says Righetti asked for help after killing Las Vegas teen
Nevada Supreme Court ruling paves way for trial in murder of Arbor View freshman
Judge finds Javier Righetti mentally capable to face death penalty