Judge agrees to issue execution order for quadruple murderer
Updated June 8, 2021 - 11:23 am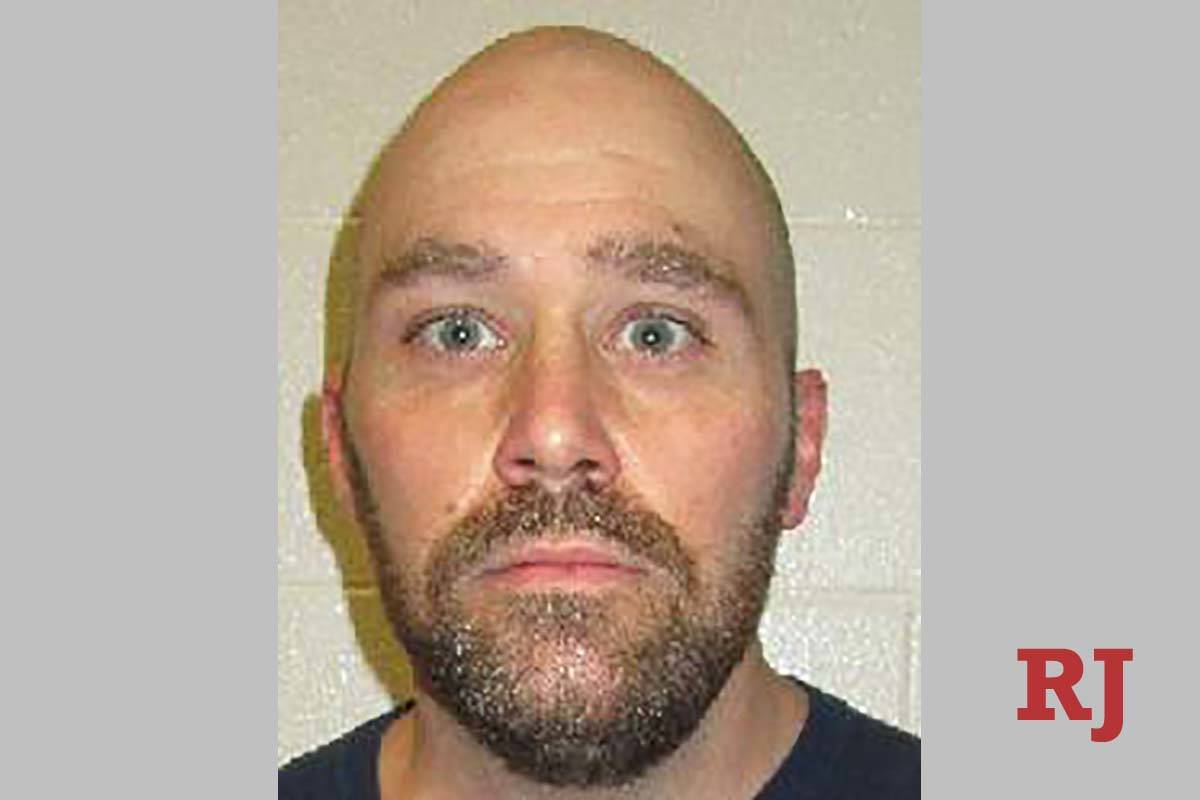 A state court judge denied a stay of execution Monday for death row inmate Zane Floyd and agreed to issue an order of execution for July 26.
But defense attorneys continue to seek a stay of execution from a federal judge for Floyd, 45, who was convicted of killing four people inside a Las Vegas grocery store.
While federal public defenders representing Floyd also said they would ask the Nevada Board of Pardons Commissioners to commute his death sentence, District Judge Michael Villani wrote that "no statutory or case law authority provides for a stay while Floyd seeks clemency."
Prosecutors have asked for Floyd's lethal injection to take place the week of July 26. He would be the first person executed in Nevada since 2006.
Last month, Nevada's prison director told a federal judge that he would need up to four months to prepare for an execution.
Villani decided that did not mean he should wait to sign the order.
"The Court is unpersuaded that the Nevada Department of Corrections must first prove that it can safely carry out an execution before the Court can sign an Order of Execution," Villani wrote. "The mere fact that Floyd is litigating his claims in both Federal and State Courts does not preclude this Court from granting the State's motion."
Floyd's attorneys said they planned to appeal Monday's decision, while prosecutors declined to comment.
A jury convicted Floyd about a year after he used a 12-gauge shotgun to fatally shoot four employees — Lucy Tarantino, 60, Thomas Darnell, 40, Chuck Leos, 40, and Dennis "Troy" Sargent, 31 — inside the grocery story. Zachary Emenegger, 21, was shot twice but survived after playing dead.
Floyd also was found guilty of repeatedly raping a woman in a guesthouse at his parents' home before the June 3, 1999, shooting.
While Villani agreed to issue the order of execution, U.S. District Judge Richard Boulware is weighing whether to grant a stay, which could delay the process for months.
At a hearing before Villani last week, prosecutors argued that there was no reason to continue to delay Floyd's execution. Clark County District Attorney Steve Wolfson's push to carry out Floyd's lethal injection came months after the U.S. Supreme Court denied the prisoner's request for a review of a 9th U.S. Circuit Court of Appeals decision that upheld his conviction and sentence.
"If the court never sets a date for certain, then there really is no goal, and theoretically this litigation will just continue for years and years and years," Chief Deputy District Attorney Alex Chen said last week.
The Nevada Department of Corrections has not made public how Floyd would be killed, which Assistant Federal Public Defenders David Anthony and Brad Levenson argued should be reason to delay the execution, asking Villani to set it for sometime after Oct. 1.
"An October date gives the Director of the Nevada Department of Corrections the time he testified he needed to prepare for the execution," they wrote in court papers filed Monday.
Prison officials have said they could finalize their execution protocol and disclose the lethal injection cocktail in the coming days.
Contact David Ferrara at dferrara@reviewjournal.com or 702-380-1039. Follow @randompoker on Twitter.