Judge allows release of Robert Telles' financial information
Updated October 10, 2022 - 5:39 pm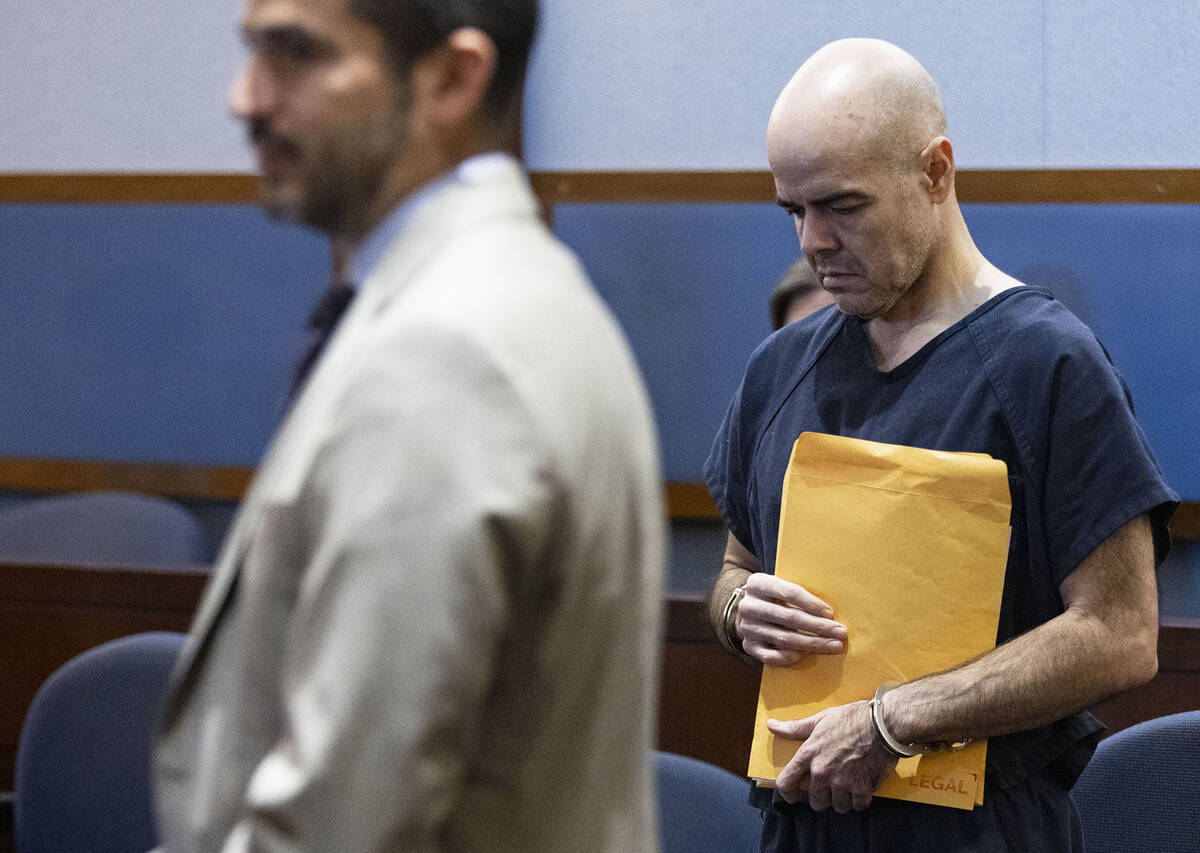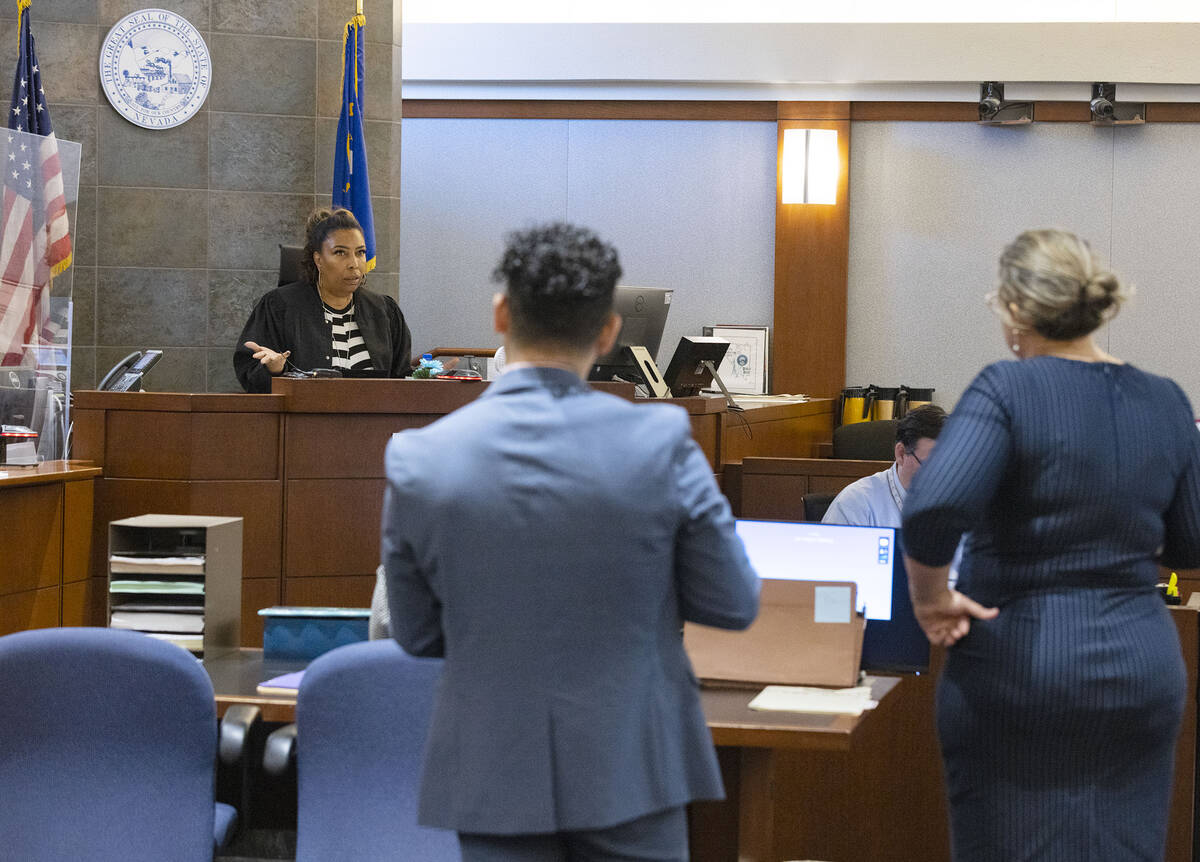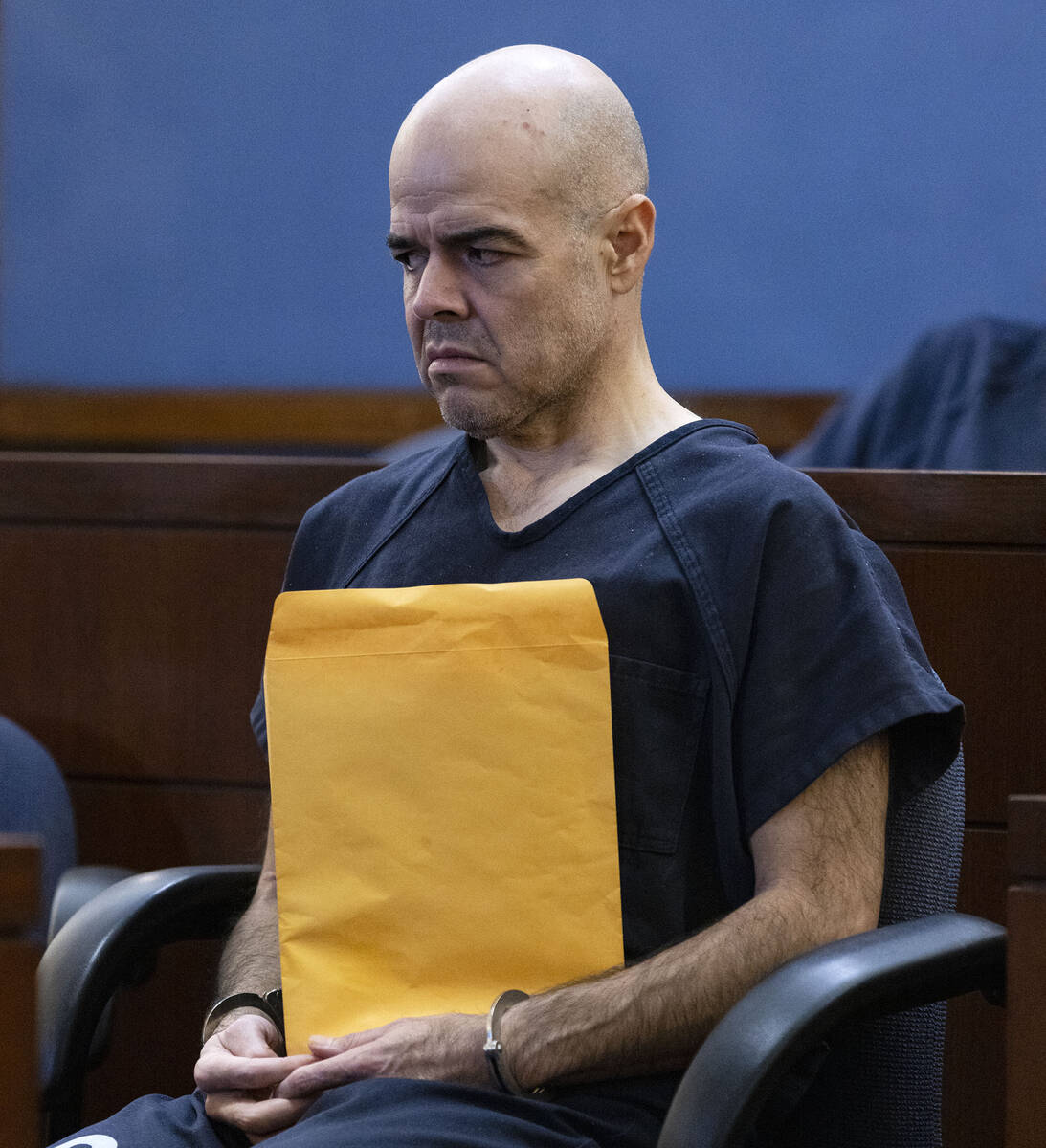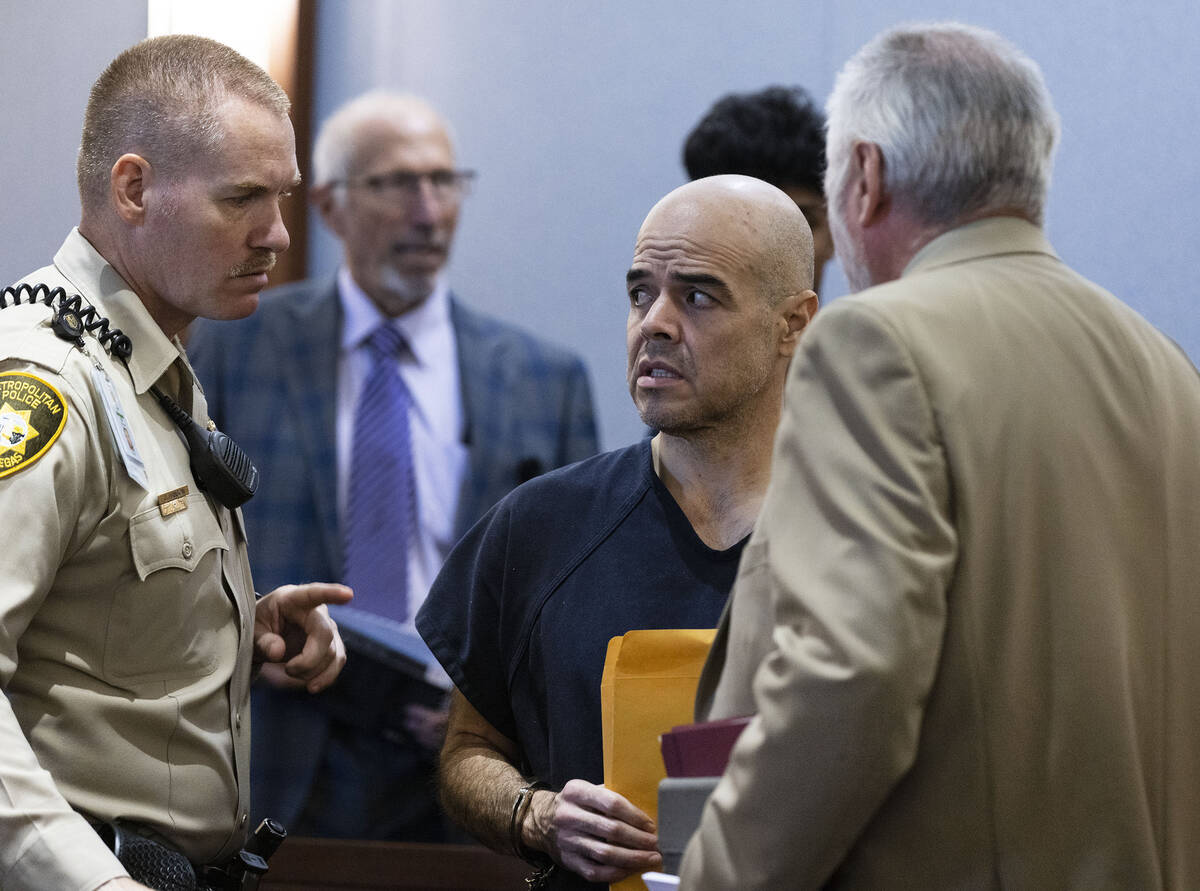 A judge granted the release of search warrants and financial information Monday regarding Robert Telles, the former Clark County official charged in the slaying of investigative reporter Jeff German.
The Las Vegas Review-Journal filed a motion for copies of any search warrants executed during the Metropolitan Police Department's investigation into Telles. The newspaper also joined a motion for a copy of the financial affidavit submitted by Telles before public defenders were appointed to represent him.
Telles signed the financial affidavit on Sept. 20 indicating that he does not "have the ability to pay for an attorney." The document listed multiple reasons for him to provide, such as being unemployed or receiving Social Security benefits, but Telles only checked a box next to "currently incarcerated," according to a copy of the form released Monday.
"I expect to be removed from my position as public administrator," Telles wrote on the form.
Last week, District Judge David Jones ordered Telles removed from his position as Clark County's public administrator. During the hearing, Jones questioned why Telles stated that he could not pay for his defense because he expected to lose his job, but then opposed the legal proceedings brought by Clark County to remove him.
Edward Kane, one of Telles' public defenders, said during Monday's hearing that Jones used the affidavit against Telles and that Kane objected to the affidavit being released to the media.
"The contents of that affidavit have already been used against my client. I don't think they should have been in that proceeding, I don't think they should be in this proceeding," Kane said.
The defense attorney declined to comment following Monday's hearing.
In the financial affidavit, Telles wrote that he earned $10,000 a month and his wife earned $10,500 a month. Telles also noted that he owns five rental properties, purchased with a loan, but had "yet to receive income" from them.
Justice of the Peace Karen Bennett-Haron said Monday's hearing was not to determine if Telles had a right to a public defender. Maggie McLetchie, an attorney representing the Review-Journal, said the newspaper only wanted access to the document.
"In this particular situation, where the person is a government official, the public may have questions about that, and they certainly have the right to ask questions about that," McLetchie said.
Search warrants
Bennett-Haron also authorized the release of a search warrant that had previously been filed under seal, although a copy provided to the Review-Journal contained redactions. The warrant, signed by Justice of the Peace Suzan Baucum, authorized detectives to search video surveillance devices from the outside of Telles' home and seize a pair of jeans that Telles was wearing on Sept. 7, the day he was arrested.
The warrant references an additional search warrant signed by District Judge Tierra Jones, which authorized "obtaining DNA from Telles and authorizing to search (redacted) and the 2007 GMC Yukon."
The day before Telles' home was searched, police released a picture of a red GMC Yukon Denali believed to be the suspect's vehicle. Telles' BMW and red GMC Denali were towed away from his home hours before he was arrested.
During Monday's hearing, McLetchie told Bennett-Haron that the newspaper was seeking copies of all search warrants conducted in the investigation, including any search warrants executed at German's home.
"The court's order is that all the search warrant materials are being unsealed, but this is the only one that the court is aware of?" McLetchie asked the judge, who replied, "This is all I know."
Bennett-Haron said the search warrant was initially sealed through a routine procedure in which a detective contacts an on-call judge to request a warrant.
"It was not done in secret. It was done more as a matter of procedure," the judge said. "I think it's fairly standard in the way we do telephonic search warrants and the electronic search warrants."
Hearing on seized devices
A hearing is scheduled for Tuesday in District Court regarding the Review-Journal's temporary restraining order preventing officials from searching German's personal devices seized by police.
Metro filed a motion to dissolve the temporary restraining order after it was granted by a judge last week. In the motion, Metro stated that police "obtained a valid, court-approved search warrant based on probable cause to search the victim's property."
Police seized personal electronic devices that Review-Journal editors believe German used for work, including a cellphone, hard drive and multiple computers. Prosecutors and the public defender's office now want to search those devices in connection with Telles' criminal case.
Review-Journal Executive Editor Glenn Cook said the restraining order was requested to protect the identities of German's confidential sources and the information they provided him.
The Reporters Committee for Freedom of the Press and 43 other media organizations asked to file a friend-of-the-court brief last month in Las Vegas Justice Court to support a Review-Journal motion to prevent authorities from accessing the devices. The committee asked to file another brief in the District Court case on Monday — this time with 54 other media organizations.
Las Vegas police and prosecutors have said Telles was "lying in wait" when he attacked German last month outside the 69-year-old reporter's home.
Before German was killed, Telles had publicly lashed out against the reporter on the internet. Metro alleges that on Sept. 2, Telles went to German's neighborhood, where the crime took place, dressed as a day laborer.
Police said they found Telles' DNA on the reporter's body. Police who searched Telles' home also found bloody shoes and a cut-up straw hat resembling the one a suspect was seen wearing in surveillance footage, according to Telles' arrest report.
Contact Katelyn Newberg at knewberg@reviewjournal.com or 702-383-0240. Follow @k_newberg on Twitter.