Judge allows Robert Telles to represent himself in murder case
Updated March 9, 2023 - 7:39 pm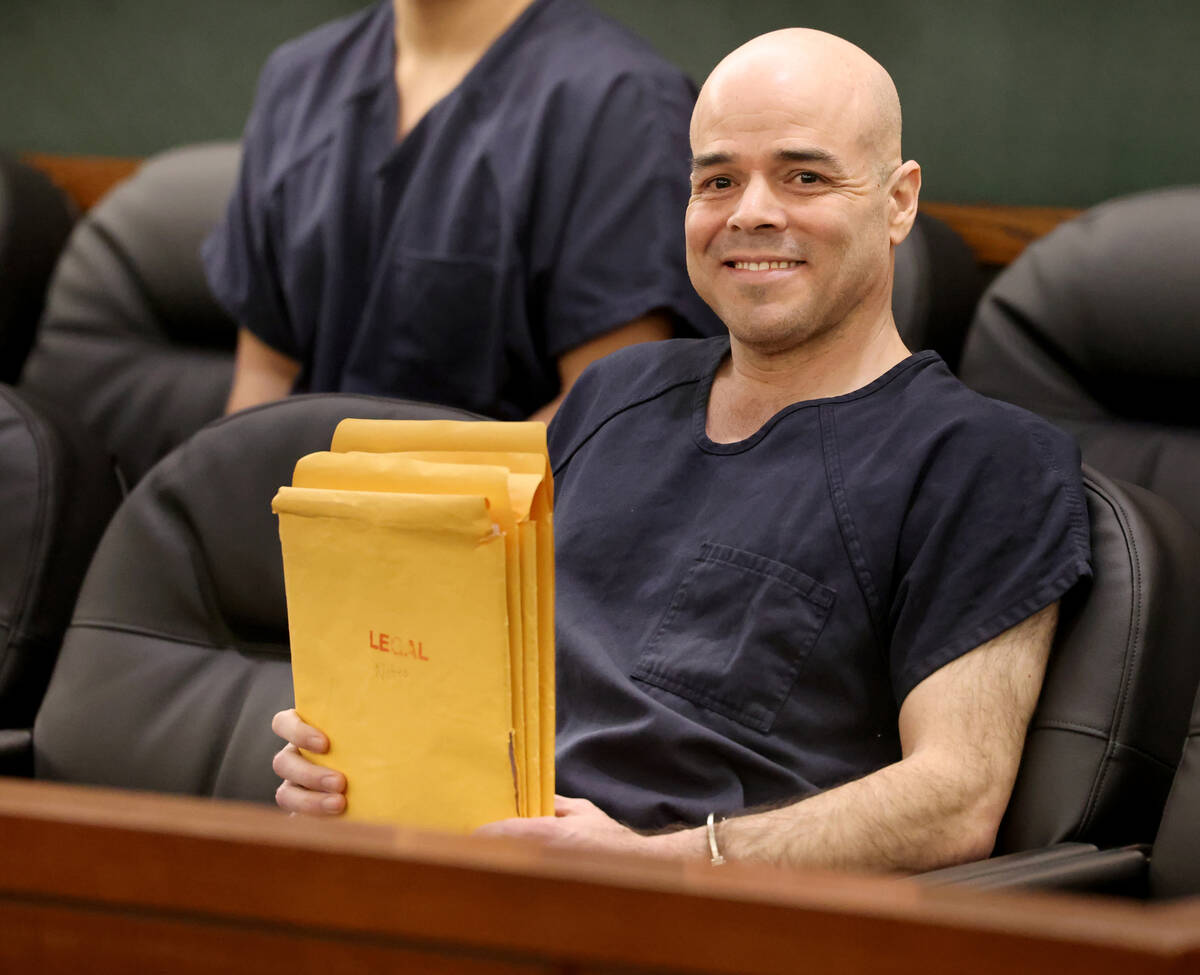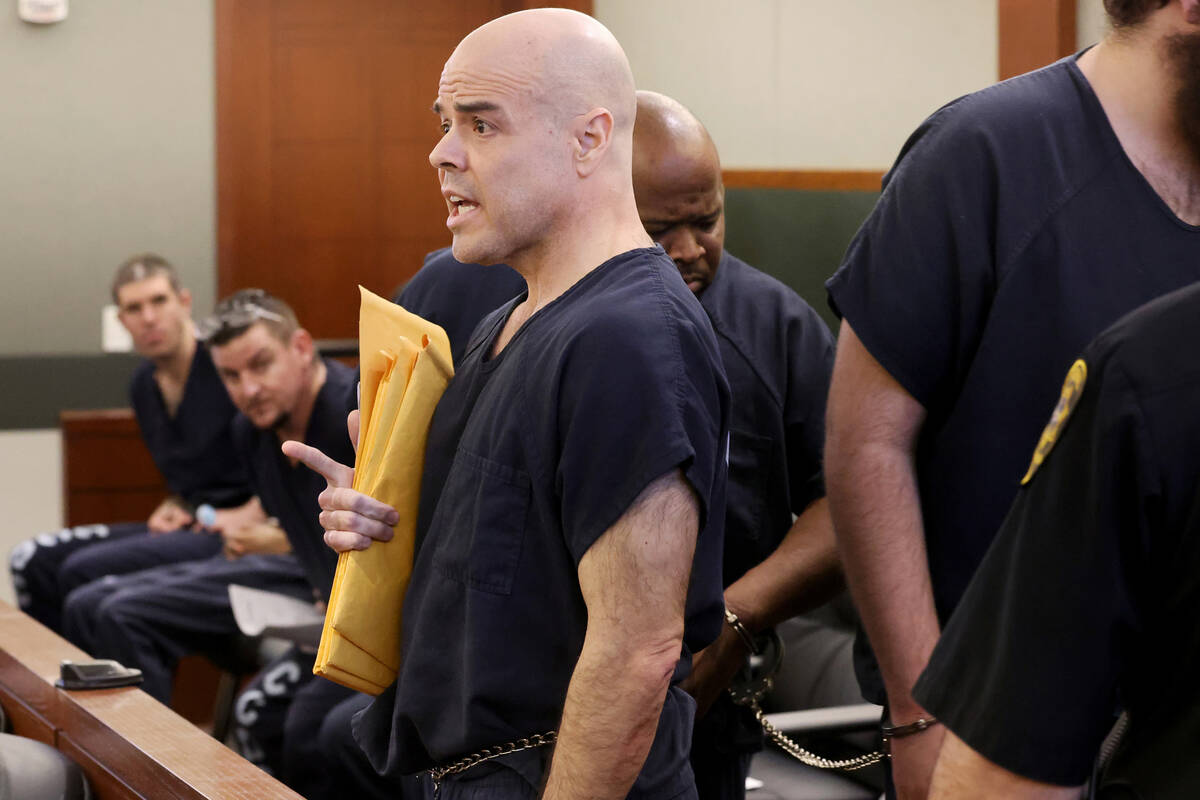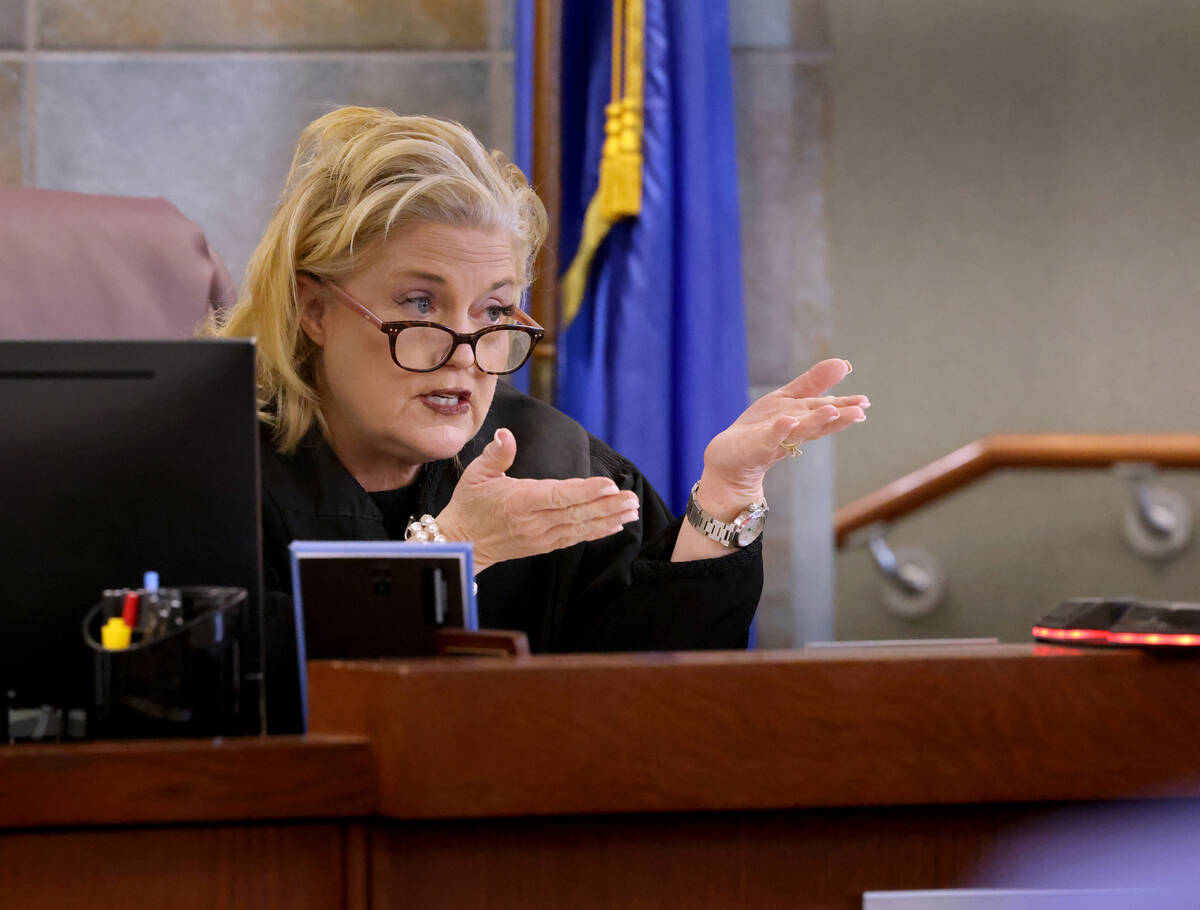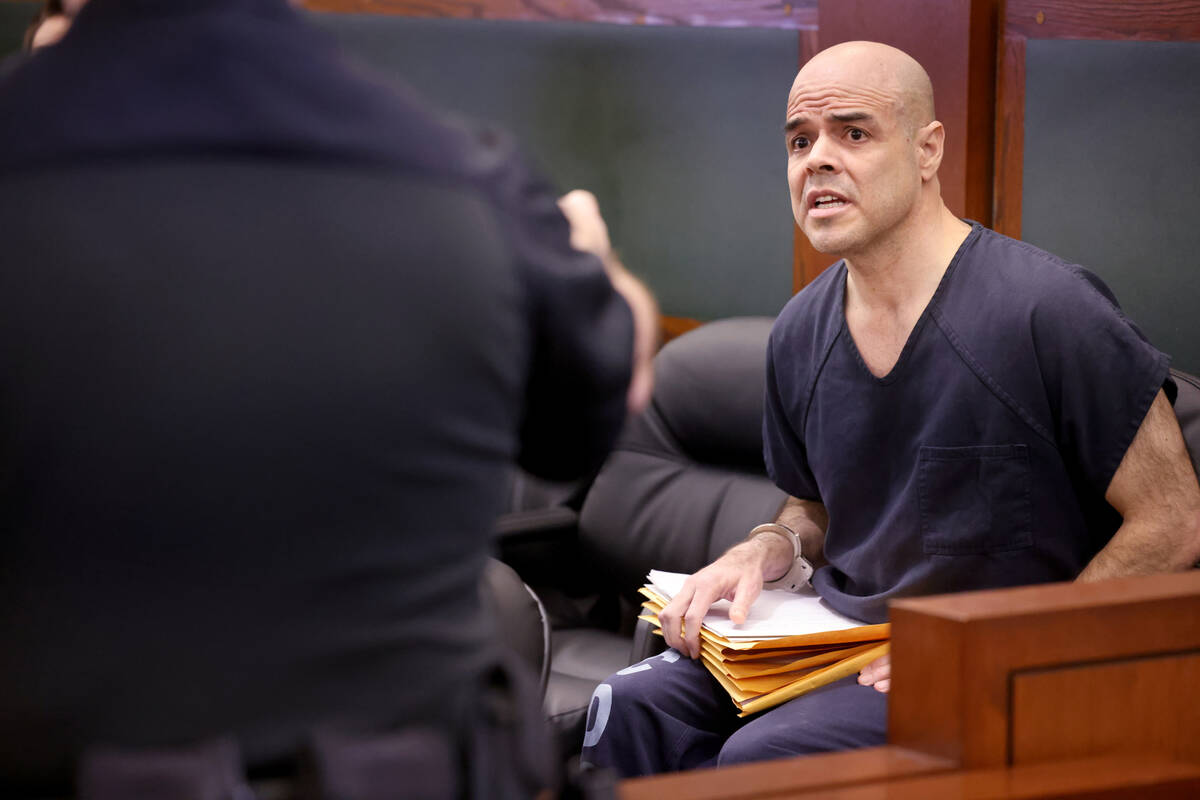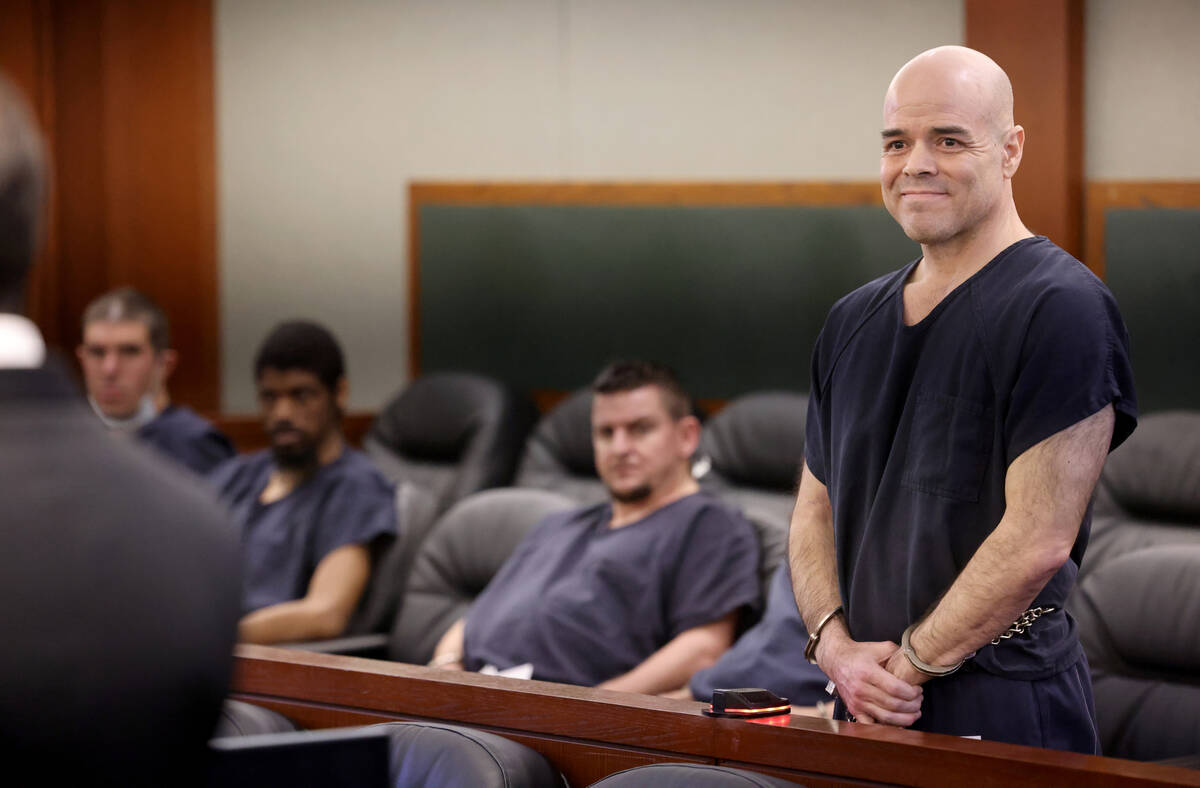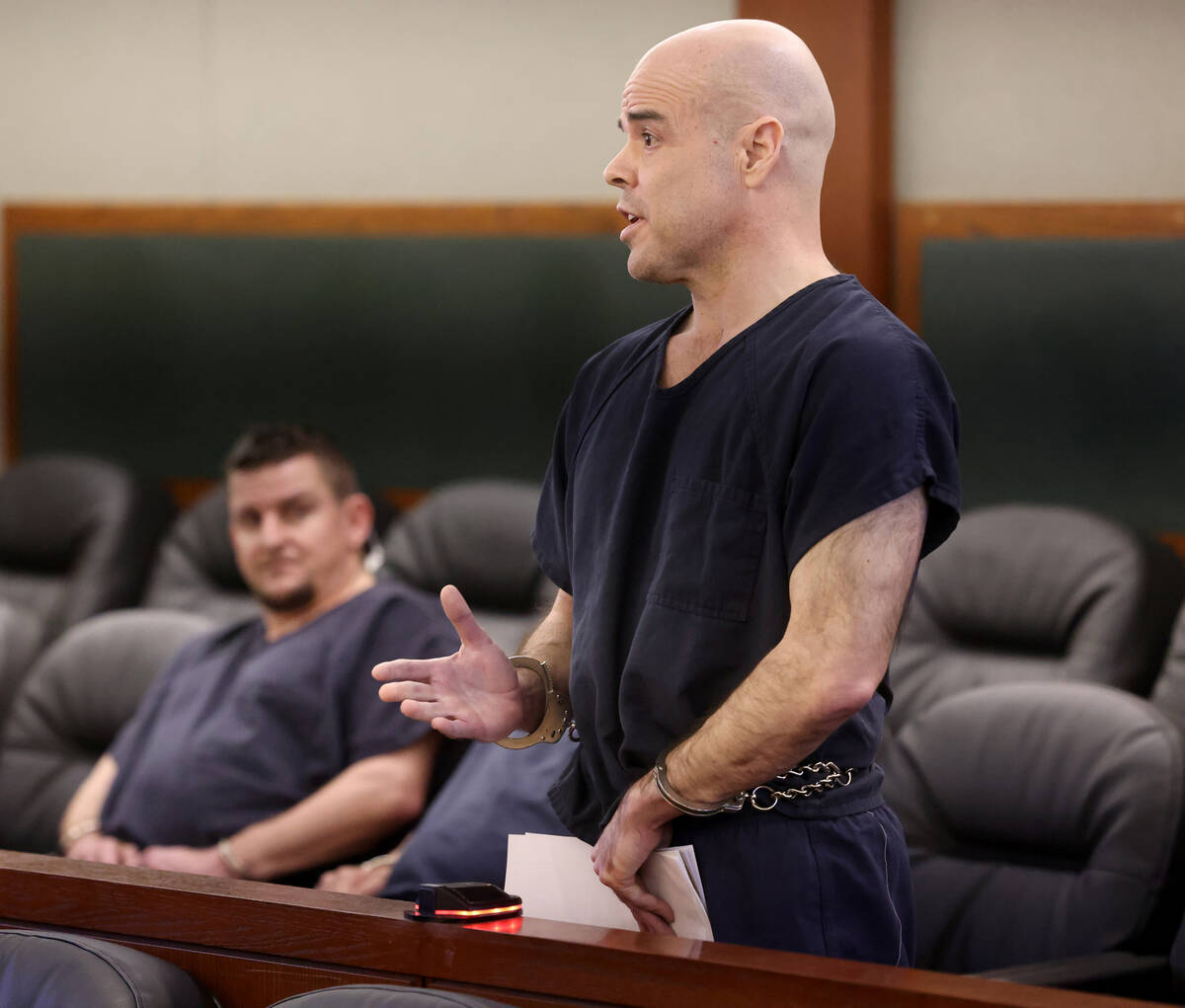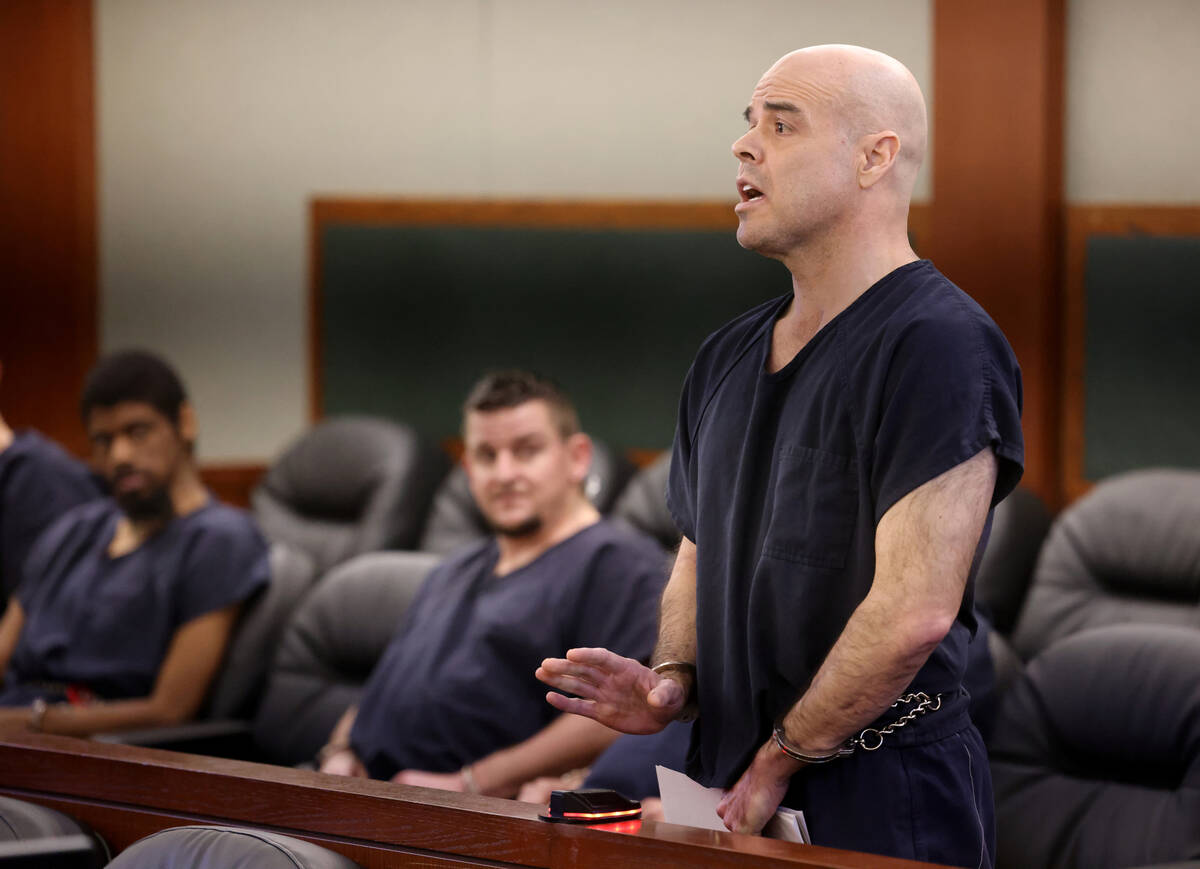 A Las Vegas judge on Tuesday allowed former Clark County Public Administrator Robert Telles to represent himself against a murder charge in the killing of Las Vegas Review-Journal investigative reporter Jeff German.
District Judge Michelle Leavitt grilled Telles for nearly 30 minutes in court, asking him if he understood criminal law and how to conduct a trial. Telles, 46, is accused of fatally stabbing German outside the reporter's home in September.
"And you understand that once you decide on self-representation that you don't get to change your mind in the middle of the proceedings and then request an attorney?" the judge asked Telles. "I think I've made it pretty clear that we're not playing games here."
Telles had said earlier in the hearing that he wanted to represent himself for the time being, then hire another attorney in a few months.
"You are charged with first-degree murder," Leavitt told him. "You're facing life without the possibility of parole; I would think that you would take it a little more seriously."
The judge continued to question Telles, and told him multiple times that she believed representing himself was a bad idea.
"Again, I think it's always unwise for someone to represent themselves. I think this is a complex case," Leavitt said. "I think it's unwise, but you've thought about it, is that correct?"
"That is correct, your honor," Telles replied.
The judge set another hearing for March 9 to appoint him a standby attorney through the Clark County public defender's office. The standby counsel would be available to answer Telles' questions and give him advice, but would not represent him during the trial.
Court documents filed in February by defense attorney Damian Sheets indicated Telles wanted to represent himself and that there was a "breakdown in communication" between Sheets and his client.
Telles refused multiple interview requests in February from the Review-Journal. But in jailhouse interviews with other local media outlets, Telles denied his involvement in the slaying and claimed that what prosecutors called "overwhelming" evidence against him was planted at his home.
He has been represented by the Clark County public defender's office and a series of private attorneys. When Telles was represented by public defenders, the Review-Journal published an investigation showing that he was appointed representation despite having thousands of dollars in property assets.
Telles — who graduated from UNLV's Boyd Law School in 2014 — told KTNV-TV, Channel 13, that he may try to raise money to make sure he gets "the legal defense that is just."
The Review-Journal reported this week that Telles is attempting to sell five rental properties he owns in Arkansas.
Leavitt also said Tuesday that she will review prior proceedings in Las Vegas Justice Court when a judge found that Telles could not afford an attorney.
During Tuesday's hearing, Telles said he disagreed with Sheets about the timing of the trial, which is currently set for November, and wants the trial to happen sooner.
"And you understand that you may not even get the things that you want to get by dismissing Mr. Sheets, like an earlier trial date?" Leavitt asked him.
Telles, who was elected to the public administrator role in late 2018, has practiced mostly civil and probate law since leaving law school. He has handled about six criminal misdemeanor cases, has never represented a defendant facing a felony and has taken three civil cases to a jury trial, he said during the hearing.
He told the judge on Tuesday that he would like to be present at any future hearings regarding the Review-Journal's fight to keep officials from searching through confidential reporting materials on German's personal devices that were seized by police.
The Metropolitan Police Department has appealed a preliminary injunction preventing officials from searching the devices. The appeal is currently before the Supreme Court.
Officials have searched through German's cellphone that was seized from his body, according to court documents. On Tuesday, Chief Deputy District Attorney Christopher Hamner told Telles he would have to file a request for discovery if he wanted to search German's phone to prepare for the trial.
Prosecutors have accused Telles of killing German, 69, over articles he had written about Telles' conduct as an elected official and about claims that Telles had created a toxic work environment.
In court, prosecutors have pointed to several pieces of evidence against Telles in German's slaying, including DNA found underneath the reporter's fingernails, and clothing and bloody pieces of a shoe found at Telles' house matching items worn by a suspect seen in surveillance footage wandering German's neighborhood the day he was killed.
Telles remains in the Clark County Detention Center without bail.
A previous version of this story incorrectly stated the case's status before the Nevada Supreme Court.
Contact Katelyn Newberg at knewberg@reviewjournal.com or 702-383-0240. Follow @k_newberg on Twitter.