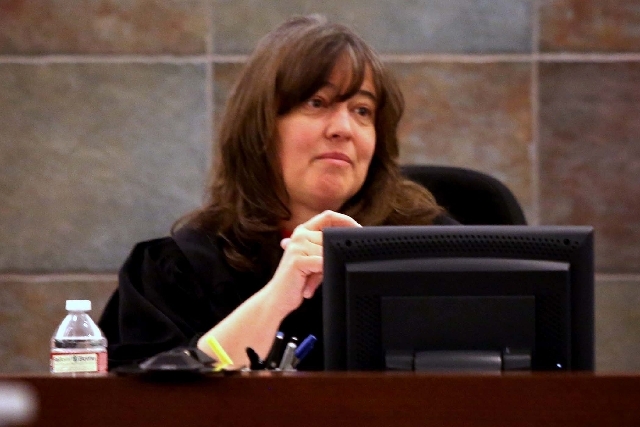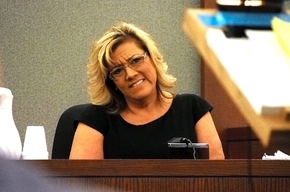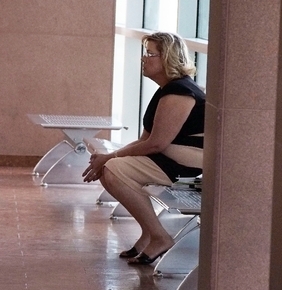 District Judge Valerie Adair on Tuesday denied a defense motion for a mistrial in the hepatitis C outbreak trial of Dr. Dipak Desai but cited the lead prosecutor for misconduct.
That came as the slow-moving trial, now in its eighth week, appeared to be testing the patience of the jury.
Adair told lawyers at the close of the day's testimony that several jurors asked her to write letters to their employers to let them know how much longer the case will take.
And a defense lawyer voiced concern about one of the jurors "gasps and moans" when Desai's lead attorney, Richard Wright, raises objections seeking foundation for questions prosecutors pose to witnesses.
Both sides are predicting the high-profile trial, originally expected to last six weeks, could go to the jury by the Fourth of July holiday.
Wright asked for the mistrial Monday after prosecution witness Tonya Rushing, Desai's former clinic manager, told the jury she and Desai are under federal indictment.
Wright said he was "flabbergasted" that the lead prosecutor, Chief Deputy District Attorney Mike Staudaher, solicited the damaging information from Rushing on the witness stand.
The defense lawyer argued it amounted to impermissible evidence and severely prejudiced his client in the eyes of the jury, and he didn't see any way to correct it short of a mistrial.
After 90 minutes of arguments outside the presence of the jury Tuesday, Adair ruled from the bench that Staudaher had committed misconduct, but that it didn't rise to level of a mistrial.
"In my honest opinion, I believe Dr. Desai can get a fair trial," Adair said.
The judge, however, cautioned Staudaher to be more careful with his witnesses, saying he was far too experienced as a prosecutor to be making that kind of mistake.
"These are questions a rookie would ask," Adair said.
Staudaher apologized for improperly soliciting the indictment information from Rushing, and Adair, with the approval of the defense, brought back the jury and read it an instruction to disregard the question and answer.
Adair told the jury that the question "constituted prosecutorial misconduct" and that it is "irrelevant" to the state case whether Desai is facing federal charges.
Rushing, 45, and Desai, 63, were indicted on federal conspiracy and health care fraud counts alleging they schemed to inflate anesthesia times and overbill health insurance companies during the 2007 hepatitis outbreak. The trial is set for Aug. 20.
When Rushing returned to the witness stand, she broke into tears at one point as she described how she learned anesthesia times were being "pre-charted" and exaggerated at Desai's clinics.
That occurred in February 2008, as health officials were publicly disclosing the outbreak.
"When this all came about, it was very overwhelming," a tearful Rushing said. "I worked for him (Desai) for a very long time."
Rushing, who was given limited immunity by federal prosecutors to testify in the state case, said she told Desai he put her and her family at risk.
Rushing was not charged in the state case.
Desai and nurse anesthetist Ronald Lakeman, 66, are standing trial in Adair's courtroom on more than two dozen charges, including murder, criminal neglect of patients, theft and insurance fraud.
The charges focus on the cases of seven hepatitis infections health officials linked to Desai's now-closed Endoscopy Center of Southern Nevada on Shadow Lane. One of the patients, Rodolfo Meana, died last year.
Prosecutors contend a Desai-created work environment that placed profit above the well-being of patients led to unsafe injection practices and the outbreak of the blood-borne virus.
Desai gave up his medical license after health officials disclosed the outbreak in 2008.
Contact reporter Jeff German at jgerman@reviewjournal.com or 702-380-8135.