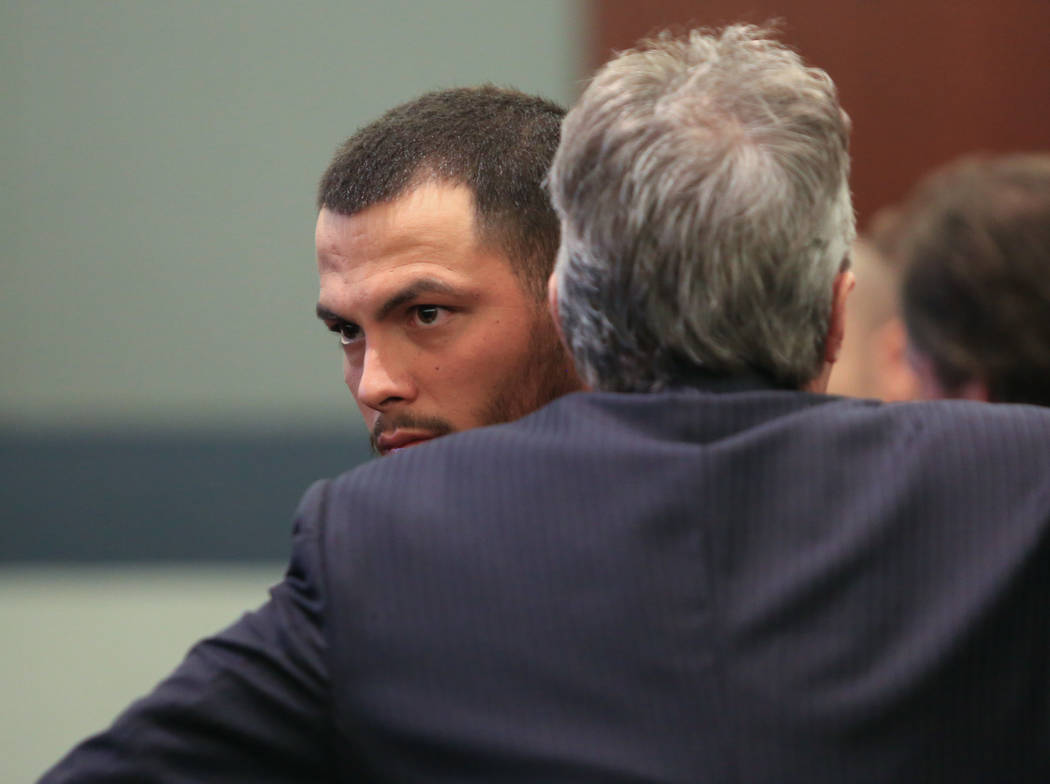 A judge set bail at $350,000 Friday for the 27-year-old man charged with murder in the punch-and-fall death of a father of five outside the Vanguard Lounge in downtown Las Vegas.
Las Vegas Justice of the Peace Joe Sciscento weighed James Beach's criminal past, which includes an attempted murder conviction, against his family's support.
Defense attorney Gregory Knapp had asked for a $50,000 bail and told the judge that 45-year-old Luis Campos said something to Beach before the punch was thrown on April 30 outside the Fremont Street club.
Prosecutor Marc DiGiacomo requested a $1 million bail, saying Campos's hands were in his pocket when he was punched.
"Ultimately, that type of violence from this particular individual is something that needs protection in our community," he said.
The judge said he was concerned about potential future violence.
"This doesn't come to the sense of a self-defense argument," Sciscento said. "These are merely words, and those words never hurt anybody, except when someone views it in a different way and starts striking another person. That's a concern of the court."
Several people who attended the hearing in support of Beach declined to speak with reporters.
Outside court, Clark County District Attorney Steve Wolfson told reporters he had seen surveillance video of the incident that has not been made public.
"The violence that this defendant displayed in this one punch was remarkable," Wolfson said.
Knapp, who said Beach is a lifelong Las Vegas resident and works for a landscaping company, also has watched the footage.
"So far, nothing's shaken our position," he said.
Last week, Knapp called the incident a "terrible accident and unfortunate event," saying Beach did not intend to hurt Campos.
Campos, of La Puente, California, died four days after he was struck. He collapsed and likely hit his head, according to the Clark County coroner.
In 2008, Beach pleaded guilty to charges of attempted murder and battery with a deadly weapon resulting in substantial bodily harm in connection with a brawl between two groups of men in Las Vegas. He served five years in prison and was released in 2014.
Contact David Ferrara at dferrara@reviewjournal.com or 702-380-1039. Follow @randompoker on Twitter.
RELATED
Suspect in Las Vegas court to face charge in tourist's 1-punch death
Wife talks about man killed by 1 punch in downtown Las Vegas — VIDEO