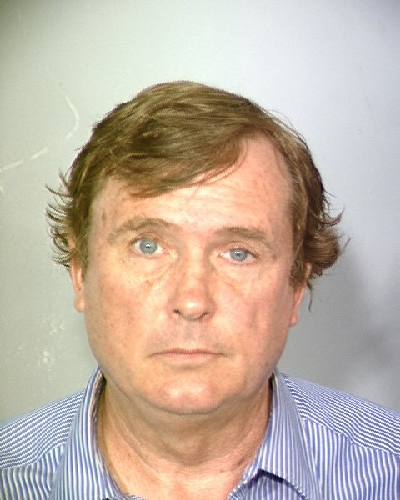 Las Vegas Justice of the Peace Diana Sullivan set a Sept. 7 preliminary hearing Thursday for a defense attorney and his jailed client accused of engaging in oral sex at the Clark County Detention Center.
Curtis Cannon, 58, a member of the State Bar of Nevada since 2007, and client Crystal Wallis, 23, are facing felony charges of voluntary sexual conduct between a prisoner and another person.
Detectives with the Criminal Intelligence Section of the Metropolitan Police Department arrested Cannon at the Regional Justice Center on Aug. 6. Wallis is serving time at the detention center on drug charges and a charge of attempted possession of a stolen vehicle.
Cannon, who is free on $5,000 bail, did not appear in court Thursday but was represented by attorney Patrick McDonald.
Preliminary hearings are held to determine whether there is enough evidence to bind defendants over for trial on felony charges in District Court.
Police had secretly videotaped the session in the jail visiting room where Cannon met Wallis on Aug. 2. Audio was excluded to avoid listening to private attorney-client conversations.
Detectives on Thursday were continuing to investigate whether Cannon, who practiced law in Texas before coming to Las Vegas, was involved in sexual misconduct with other female clients at the jail.
Both Cannon and Wallis acknowledged that inappropriate conduct had occurred between them during the jail visit, an arrest report said.
The contact occurred on the fourth floor of the detention center's north tower during the 26-minute visit.
Cannon told the detectives that he has been on medication and hasn't had sex with his wife for 14 years and that Wallis wanted to marry him when she got out of jail.
He told detectives that jail officials recently had barred him from having contact visits, the report said.
The State Bar, which regulates lawyers, also is investigating the allegations.
Contact Jeff German at jgerman@reviewjournal.com
or 702-380-8135.