Judge stands by previous decision in Henry Ruggs' DUI case
Updated March 22, 2023 - 7:17 pm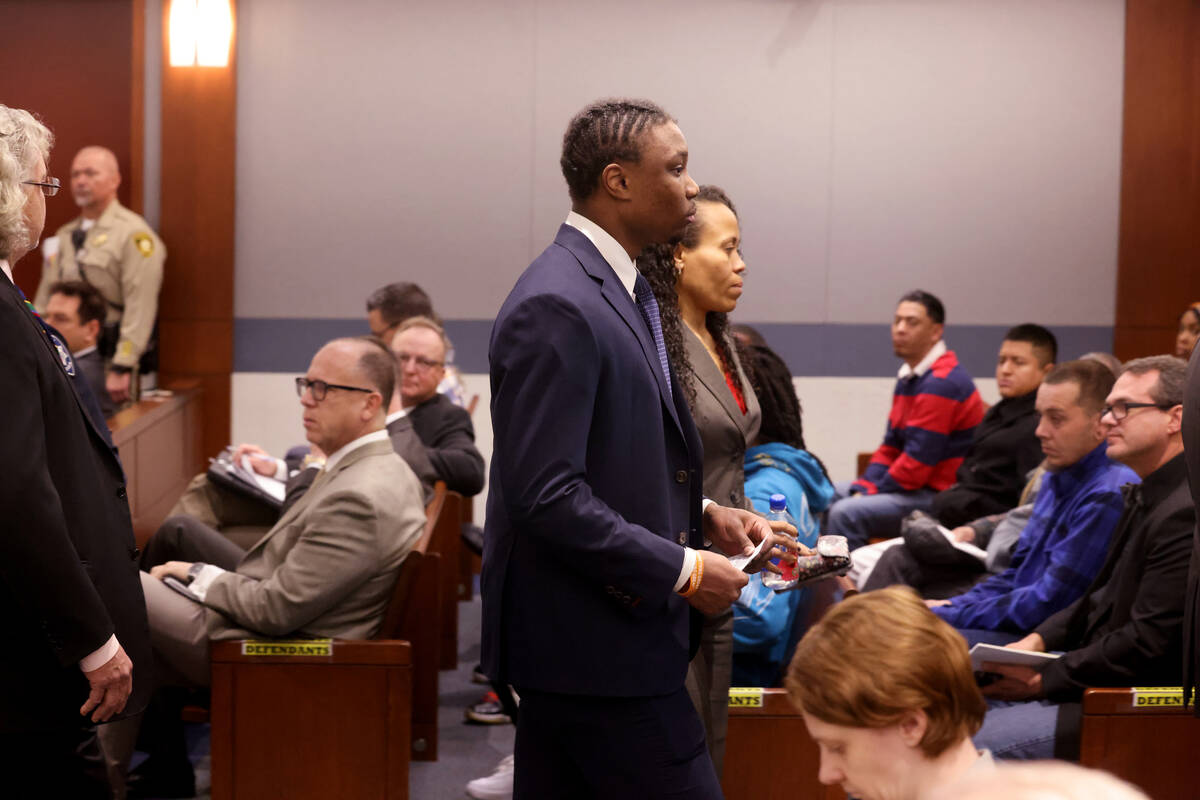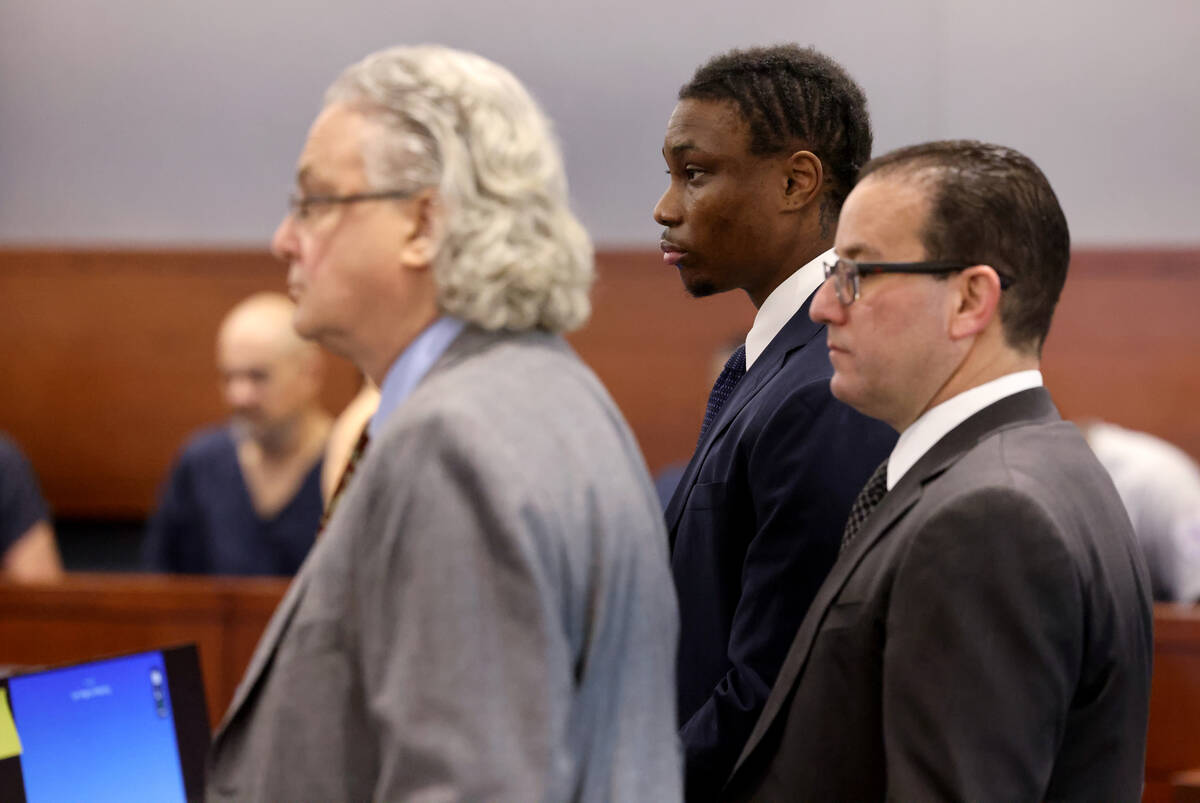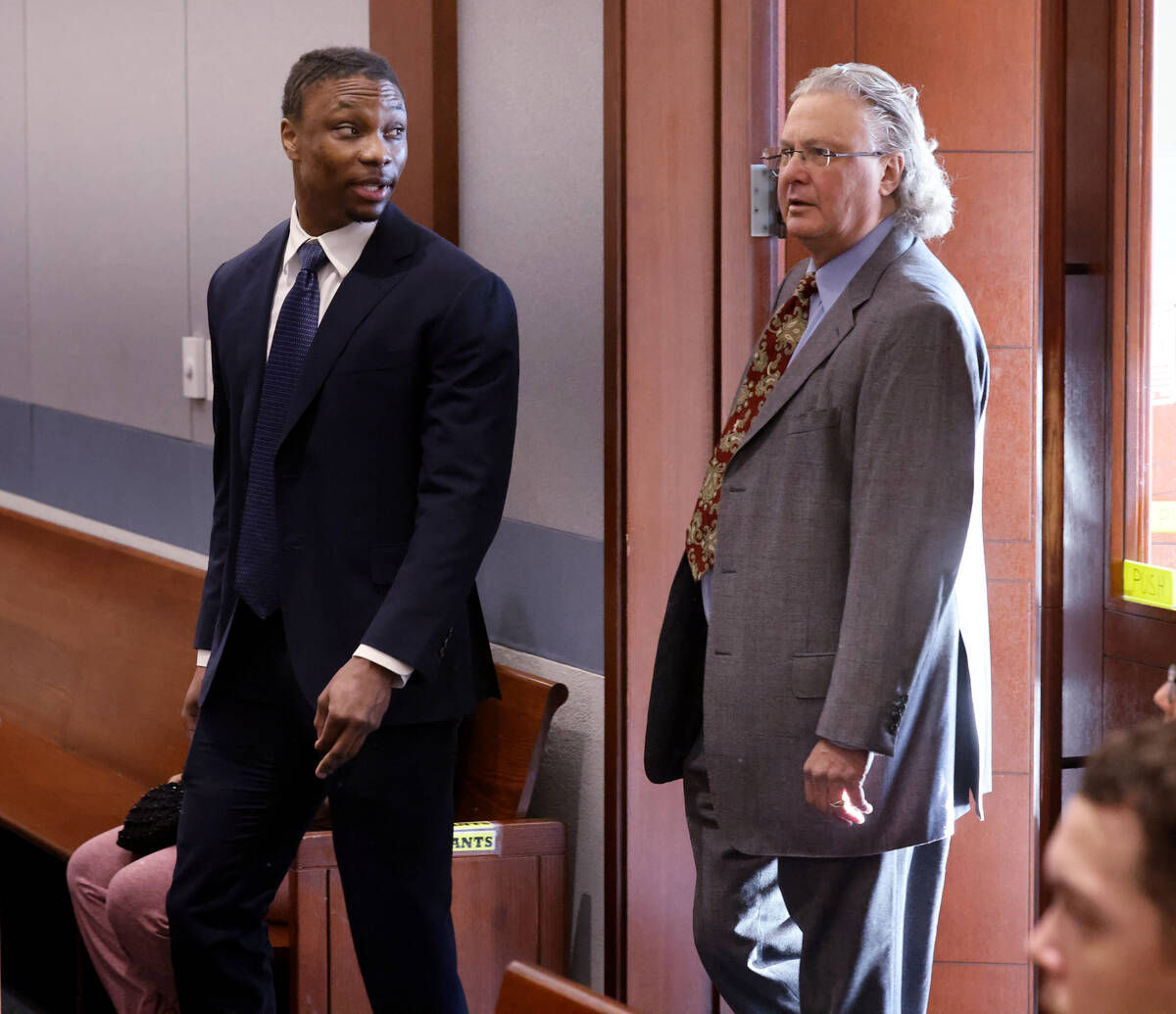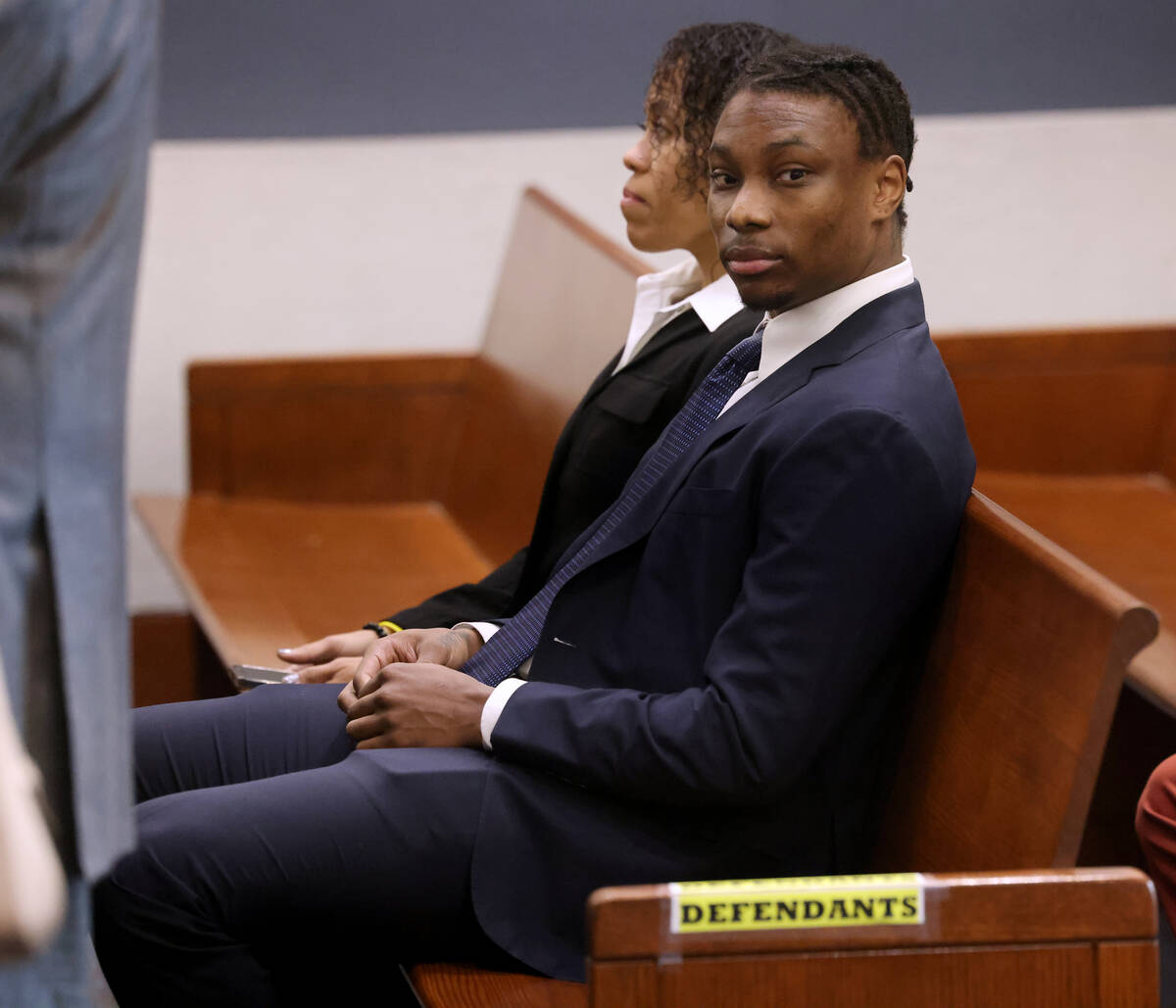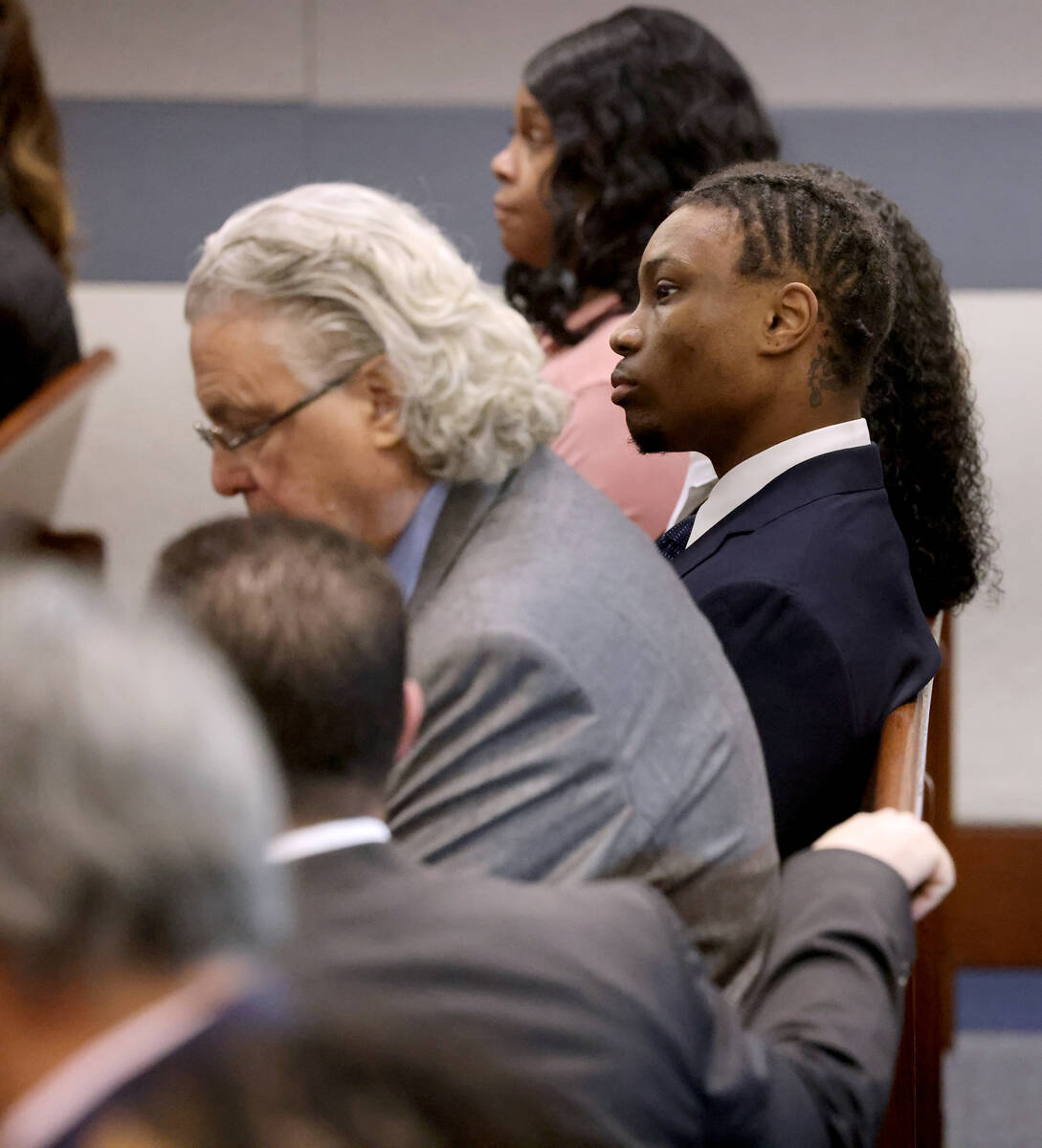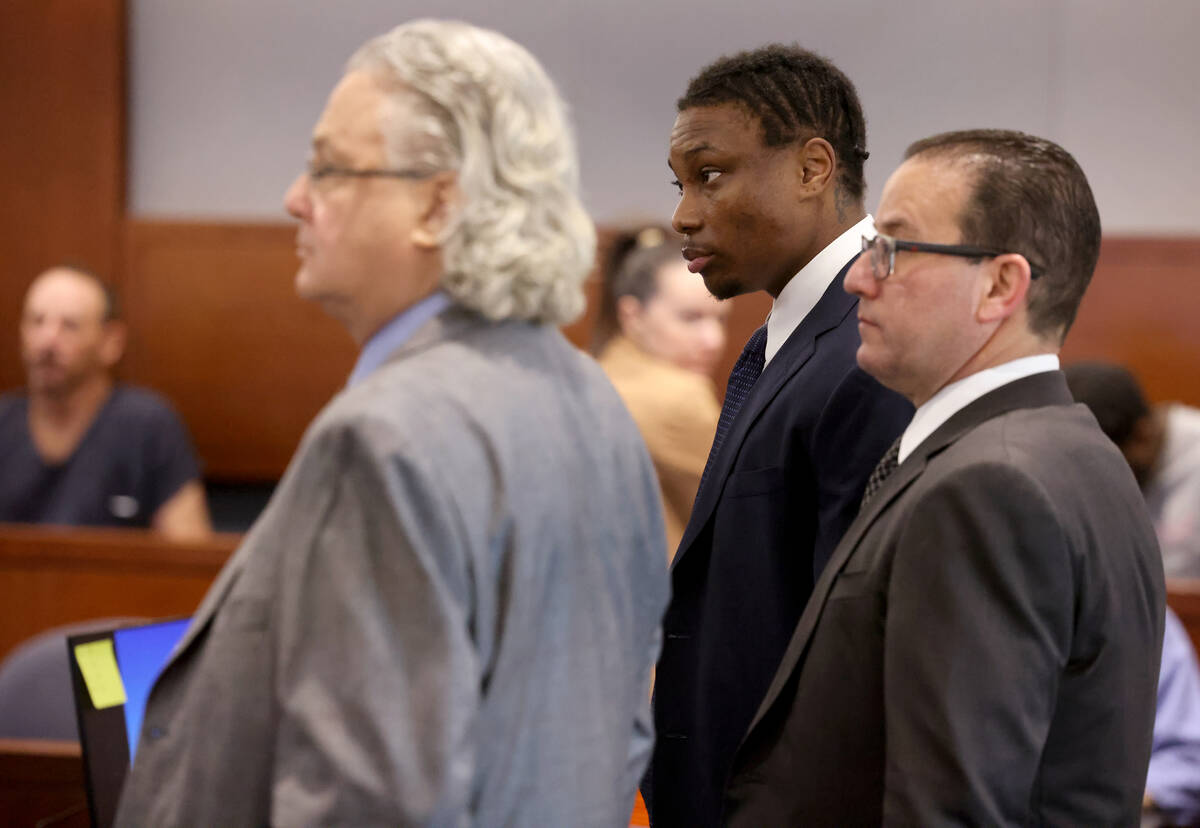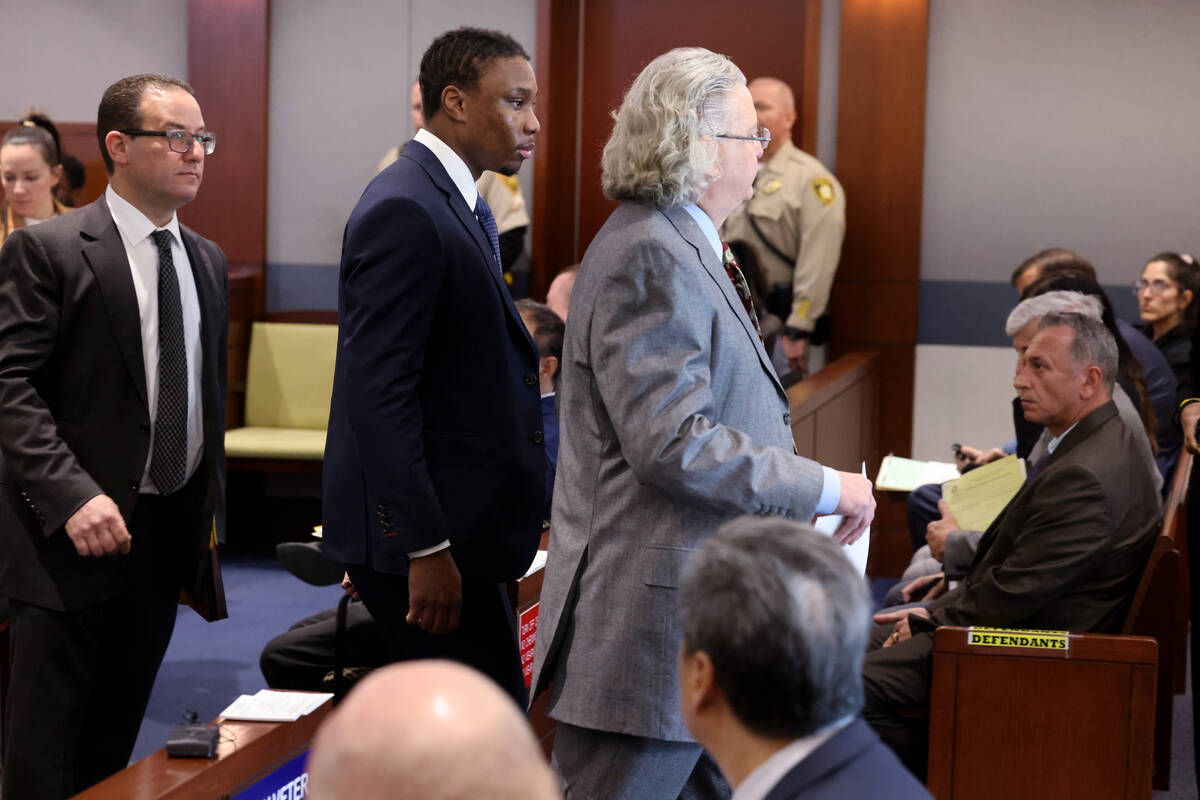 A Las Vegas judge on Wednesday stood by his previous decision to recuse himself from presiding over former Raiders player Henry Ruggs' fatal DUI case.
Last week, defense attorneys had asked Justice of the Peace Joe Bonaventure to further explain why he had withdrawn from presiding over the case. Bonaventure had said he didn't believe he was required to explain himself but stated last week that he would review case law.
Bonaventure said Wednesday that he could not find a prior case that required him to further explain the recusal.
"Accordingly, the court will allow its prior recusal decision to stand," he said.
Bonaventure ordered the case back to Justice of the Peace Harmony Letizia's courtroom, where a preliminary hearing is scheduled for May 4.
Ruggs is facing charges of DUI, reckless driving and possession of a firearm while under the influence in connection with a fiery November 2021 crash that killed 23-year-old Tina Tintor and her dog.
The criminal case against Ruggs has bounced between different judges in Las Vegas Justice Court in recent weeks after challenges from defense attorneys.
The shuffling began when defense attorneys David Chesnoff and Richard Schonfeld argued that Ruggs was "singled out" when Justice of the Peace Ann Zimmerman moved to continue overseeing the DUI case in January despite Bonaventure taking over a DUI specialty court during routine judicial reassignments.
After a district judge reassigned the case, Bonaventure recused himself because of comments he made about the case while running for re-election last year and ordered the case to move to Letizia's courtroom. Bonaventure had presided over Ruggs' initial court appearance, when he set a $150,000 bail for Ruggs.
Defense attorneys filed another petition in District Court for the case to be moved back to Bonaventure, arguing that he did not thoroughly explain why he could not oversee the proceedings. District Judge Jennifer Schwartz, who moved the case back to Bonaventure's courtroom for a follow-up hearing, has stated she would not force him to oversee the case.
Chesnoff and Schonfeld issued a statement via email after Bonaventure's ruling Wednesday.
"We have now had an opportunity to review the Court's written Order and we respectfully disagree that the Judge did not need to make factual representations as to the basis for his disqualification," the statement read. "We have made our record in court."
Ruggs is accused of driving up to 156 mph down a residential street seconds before the fatal crash. Prosecutors have said that after the crash his blood alcohol level was 0.16 percent, twice the legal limit for drivers in Nevada.
Defense attorneys last week also filed a motion again asking a judge to exclude the results of Ruggs' blood alcohol test from evidence. As of Wednesday, a hearing has not been set for a judge to review the motion.
Contact Katelyn Newberg at knewberg@reviewjournal.com or 702-383-0240. Follow @k_newberg on Twitter.