Judge tosses murder charges in Las Vegas man's shooting death
December 21, 2017 - 6:18 pm
Updated December 21, 2017 - 10:03 pm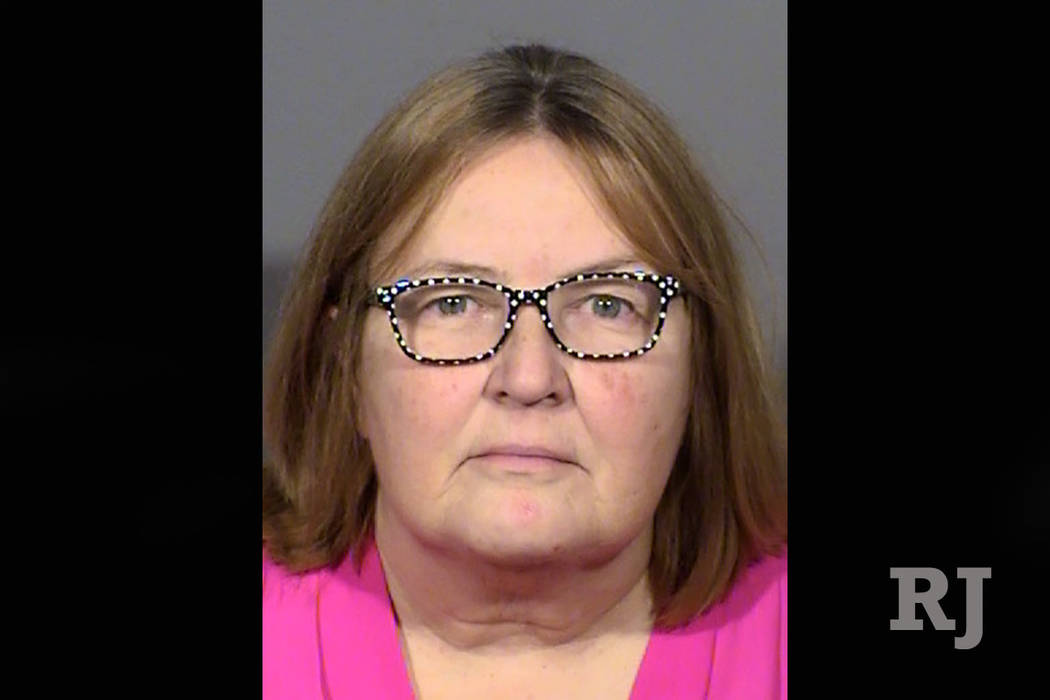 Markings on a bullet fragment did not contain enough evidence to support murder charges against two suspects in the case, a judge ruled this week.
But after District Judge Valerie Adair threw out indictments against Kelleen Cota and James Martinez-Amador on Tuesday, prosecutors said they would continue to pursue the case.
Defense lawyer Erick Ferran represents Cota, 58, who remains in jail, and said the Las Vegas woman has maintained her innocence "100 percent."
"I don't think the case is supported by any evidence," Ferran said. "This alleged bullet that was found after the fact didn't constitute evidence in the case. It's nice to see one that gets decided in the right way."
Cota, 27-year-old Martinez-Amador and his 28-year-old sister, Janette Anais Martinez, still face racketeering charges in connection with the death of Charles Thomas Deishley, 70, a former actor in then-Las Vegas Hilton's "Star Trek: The Experience" attraction.
But another judge previously ordered wording that included "murder" stricken from the racketeering case, and according to online jail records, the siblings have been released from custody.
Detectives found a .38-caliber pistol registered to Cota during a September 2015 search of Martinez-Amador's house, according to court documents.
Forensic analysis determined that the markings and impressions on the .38-caliber bullet matched those of test bullets fired from Cota's pistol. But damage to the bullet prevented analysts from determining if the bullet was fired from the exact gun.
"We're exploring different ways that we can proceed," Chief Deputy District Attorney Binu Palal said. "We're not done just yet."
Lawyers for the brother and sister could not be reached for comment.
Ferran said he would continue to fight the racketeering charge.
Investigators said that in June a fragment of a .38-caliber round was discovered inside a plastic table, next to the chair where Deishley was found shot more than three years earlier.
Deishley's son heard the metal rattle when he moved the table, according to court records.
Police did not find a bullet when they first investigated Deishley's death. He was found dead on Dec. 9, 2013, inside his house on the 2800 block of Alta Drive.
Cota and the siblings have been accused of defrauding Deishley of nearly $1 million. Along with racketeering, they face charges of embezzlement, forgery, obtaining money under false pretenses and grand larceny.
Authorities said Deishley was shot after he started questioning where money, which he thought he had invested with Cota and the siblings, was going.
"We have good defenses and explanations that are going to be offered at the time of trial that are going to negate the state's theory," Ferran said. "The evidence is going to show that in no way at any time did (Deishley) ever express dissatisfaction with the defendants or his dealings with them."
Contact David Ferrara at dferrara@reviewjournal.com or 702-380-1039. Follow @randompoker on Twitter.