Judge Vega won't seek re-election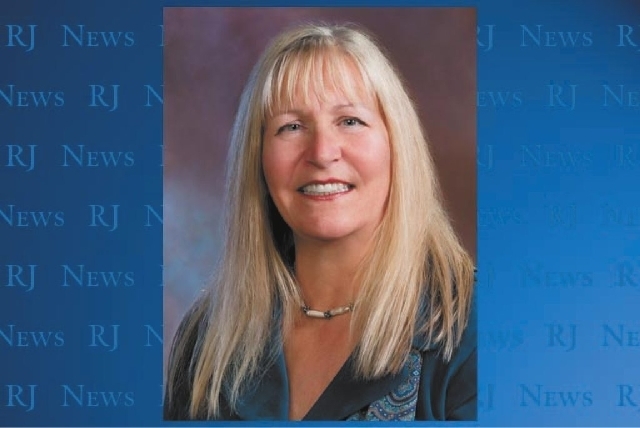 District Court Judge Valorie Vega announced Monday that she will not seek re-election next year.
The 25-year jurist, who was first appointed to the bench in 1999 by Gov. Kenny Guinn, said, "During my time on the bench, I have seen the court make great strides to ensure that justice is served in our community, and I am honored and proud to be part of that."
Vega will serve until the end of her term in January 2015.
"I have thoroughly enjoyed my 25-year tenure as a jurist, a position that allowed me to achieve my goal to serve the public," she said. "I am most appreciative of the voters' support, and I wish to thank my colleagues and my staff for their dedication, professionalism and assistance during my career in public service."
The judge won re-election three times and presided over 293 criminal and civil trials, including the 2007 murder trial of Ray Azcarate, who plunged a knife into his girlfriend's heart.
Vega sentenced him to life in prison without the possibility of parole.
She also presided over the 2007 strip club melee case that ensnared professional football player Adam "Pacman" Jones. A Washington man was convicted and sentenced to prison for the shooting that wounded two bouncers, leaving one paralyzed.
Earlier this year, the judge agreed to a public reprimand by the Nevada Commission on Judicial Discipline for putting her personal schedule ahead of a murder trial.
Vega had faced misconduct charges for mishandling her court schedule in the trial of Victor Fakoya, who was found not guilty by jurors.
Vega has held public positions for more than three decades, including as a Las Vegas Municipal Court judge, Clark County prosecutor, a judicial law clerk and the supervisor of court interpreters.
She is the wife of Review-Journal business writer Howard Stutz.
Contact reporter Francis McCabe at fmccabe@reviewjournal.com or 702-380-1039.