Judge will allow testimony about rape fantasy at upcoming War Machine trial
January 5, 2017 - 6:03 pm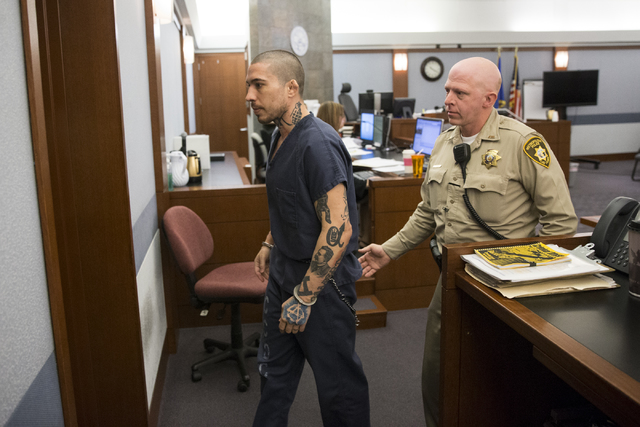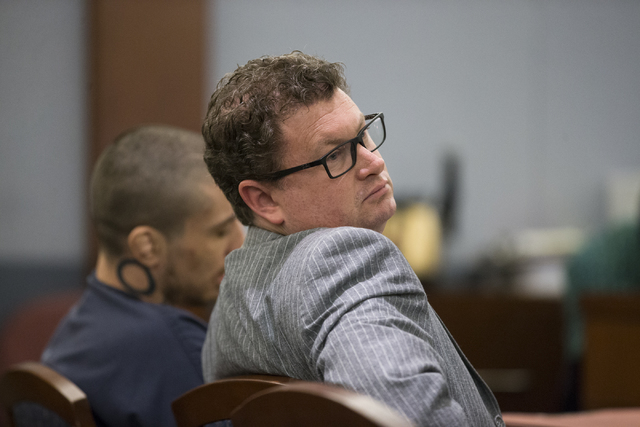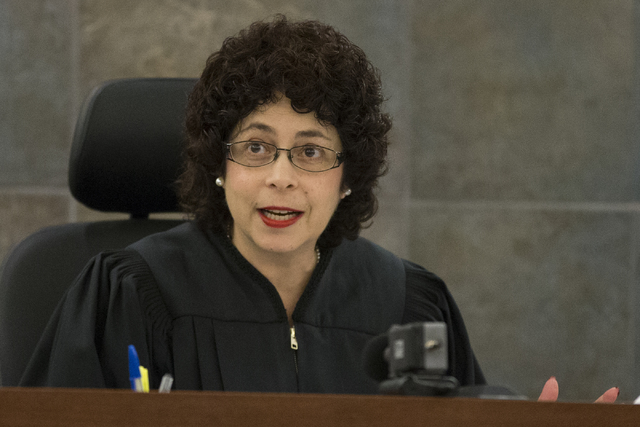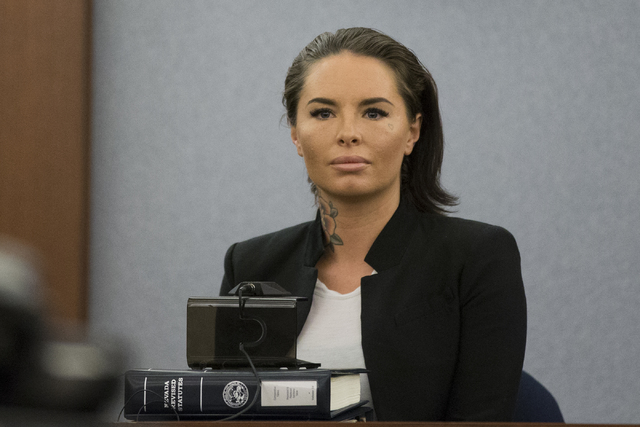 Jurors will hear evidence that a mixed martial arts fighter known as War Machine and his girlfriend had discussed a rape fantasy before she was beaten and sexually assaulted in 2014.
District Judge Elissa Cadish made the ruling Thursday after hearing testimony from the former girlfriend. The case is set for trial next month.
Testimony during the hearing revealed that Jonathan Koppenhaver, also known as War Machine, often bragged that "real men rape."
And the woman he is accused of sexually assaulting, Christine Mackinday, told the judge that she had discussed a rape fantasy with him.
Prosecutors have alleged that Koppenhaver beat the former adult film actress, whose working name is Christy Mack, and her friend Corey Thomas. Koppenhaver faces 34 counts, which stem from allegations stretching as far back as May 2013, including five counts of sexual assault and two counts of attempted murder.
The Las Vegas Review-Journal typically does not identify victims of sex crimes, but Mackinday has spoken publicly about the abuse.
"Do you ever recall stating to Mr. Koppenhaver that 'real men rape'?" defense lawyer Brandon Sua asked Mackinday on Thursday.
"That was a joke between us," she replied.
Sua asked her to elaborate.
"That was a pretty common slogan for him to say, and yes, I would repeat it back to him."
The lawyer then asked whether the couple ever acted upon those comments.
"I did actually ask him to play out a rape fantasy one time," she said, "but it never came to fruition."
Mackinday called the idea a personal "role play" and "fetish" in which a "very specific set of guidelines and rules would be set down and laid out before the acts are actually done, for safety reasons and consent reasons."
She added, "I wouldn't want to have an actual rape happen."
Las Vegas police said Koppenhaver attacked Mackinday and Thomas in her home near the Las Vegas National Golf Club in August 2014.
Koppenhaver burst into the home and accused Mack of cheating on him before assaulting Thomas, according to a police report. Koppenhaver choked and punched Thomas for nearly 10 minutes before telling him to leave and instructing him not to call police, according to the report.
Mackinday dialed 911 while Thomas was being attacked and then hid the phone. Koppenhaver punched her as they went into a bathroom, according to the report, then forced her to take a shower.
She suffered a blowout fracture of her left eye and several other broken bones in her face, two missing teeth, a lacerated liver, broken ribs and serious bruising in several places.
Prosecutors also disclosed that they had extended two plea deals to Koppenhaver, who faces life in prison without the possibility of parole if convicted at trial.
In one deal, Koppenhaver would have had to serve 14 years to life behind bars. In a subsequent offer, his sentence would have been 16 years to life or 18 to 40 years in prison.
Koppenhaver rejected the deals.
Contact David Ferrara at dferrara@reviewjournal.com or 702-380-1039. Follow @randompoker on Twitter.
RELATED
War Machine blows kiss to prosecutor as defense lawyer argues sex was consensual
War Machine to stay behind bars until trial for brutal beating
MMA fighter War Machine to face trial in beating case
War Machine extradited, booked in Clark County Detention Center
Arrest warrant targets War Machine in beating