Judge's remarks nearly derail Las Vegas murder trial
Updated October 30, 2018 - 9:18 pm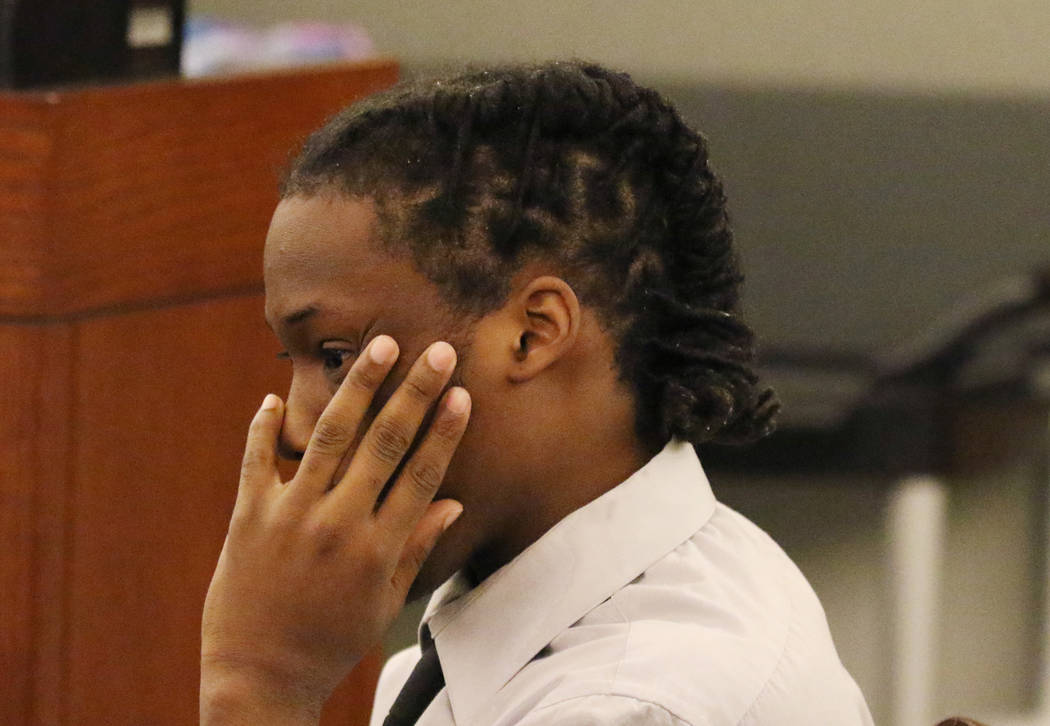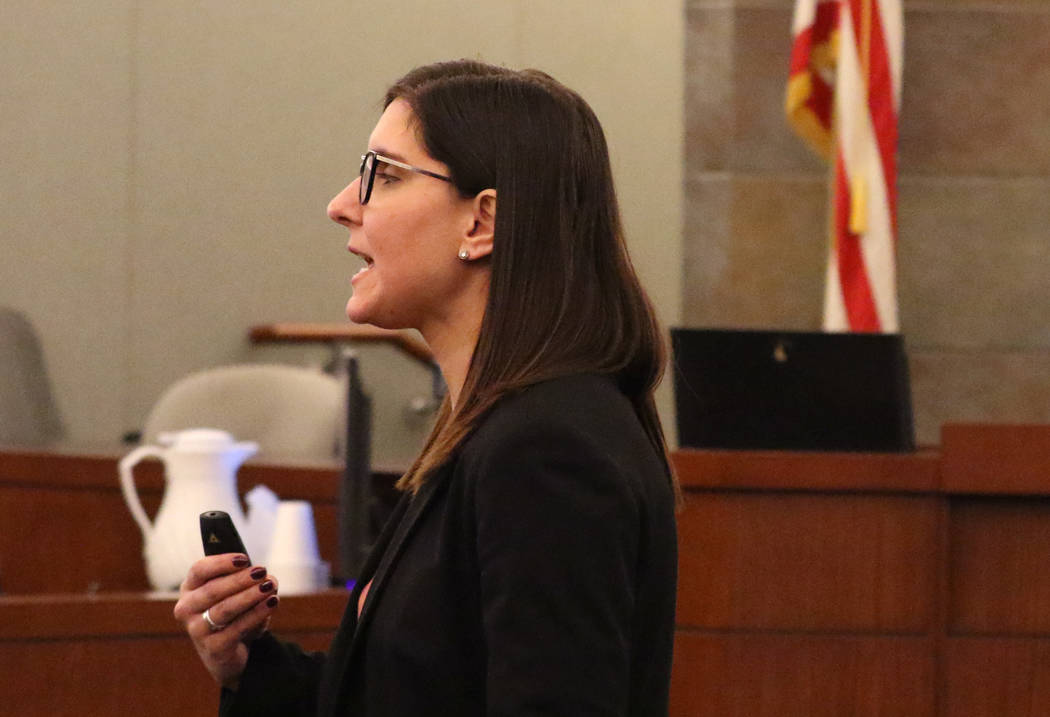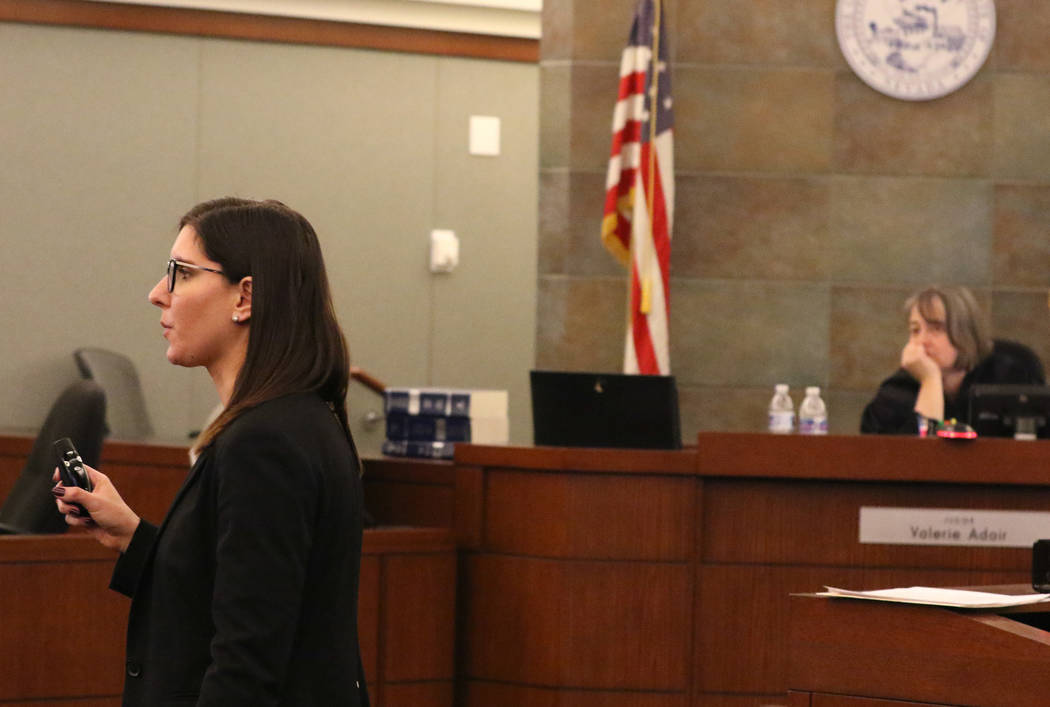 What was supposed to be a clandestine conversation nearly derailed a murder trial Tuesday afternoon.
The conversation happened in District Judge Valerie Adair's chambers. Minutes earlier, prosecutors and defense attorneys had wrapped up their closing arguments in the 2015 fatal shooting of pregnant 20-year-old Tinesha Antovia Adams.
Now though, in the presence of her law clerk and extern, Adair spoke freely about the case, sharing her personal opinions about the attorneys' strategies and the victim's family.
She didn't realize her door was open. And she didn't realize jurors were standing in the hallway, possibly within earshot.
"Just to be clear, I wasn't bad-mouthing the victim's family," Adair would soon admit to lawyers in court while deciding whether to address the slip-up with jurors. "It was more, 'These outbursts aren't helping.' That was the point of my comments. They're not helping the state's side. If anything, in my opinion, they're helping the defense side."
There were two outbursts throughout the trial. The first happened on opening day, when bailiffs had to escort a relative of Adams out of the courtroom. The second happened Tuesday, just as defense attorney Bret Whipple was finishing up his closing argument.
Whipple argued Adams was the aggressor and that the shooting was a reaction to her threatening behavior.
Adams was shot in the chest after confronting her child's father while he apparently was on a date with another woman. A group of women were with Adams to support her. The father's friend, Norman Renord Smith, 22, is accused of pulling the trigger.
At one point, she sprayed the father and Smith with pepper spray. Whipple said the father apparently warned Adams to leave "before something bad happens."
"If she would have just listened to him," Whipple told the jury, "you know, everybody would have gone home."
The victim's mother interrupted, angry and emotional.
"He wouldn't have shot her? That wouldn't have happened?" she said of Smith.
The woman walked out of the courtroom, and Whipple picked up where he left off. Prosecutors said Smith killed Adams "for no reason at all." Jurors were soon released to begin deliberations.
Then the conversation happened in the judge's chambers.
After Adair admitted the indiscretion to attorneys, they decided the best course of action was to question the two jurors who were closest to the open door.
The first said she heard the judge say, "That family is, something, and then I didn't hear the rest of it, sorry."
"I wasn't really paying attention, honestly," she added.
The second said she didn't hear anything. So the attorneys agreed to proceed with deliberations.
Jurors are expected back in court Wednesday to decide on a verdict.
Contact Rachel Crosby at rcrosby@reviewjournal.com or 702-477-3801. Follow @rachelacrosby on Twitter.