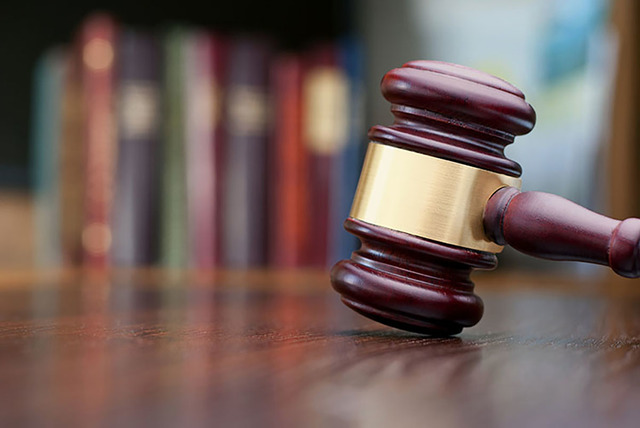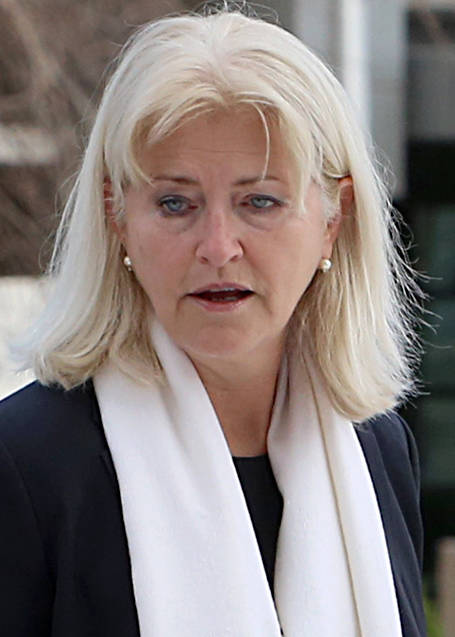 A jury took less than an hour Wednesday to acquit Robert Kincade of two bank robberies, marking a stinging defeat for federal prosecutors who built their case on the testimony of two jailhouse informants with prior criminal convictions.
Kincade was on trial for two similar bank robberies that occurred within weeks of each other in November 2014 — one in which $170,848 was stolen from an IBEW credit union in Las Vegas and another in which $36,403.50 was stolen from a Wells Fargo in Reno.
The acquittals marked a victory for Kincade in what has been a contentious legal process that predates the crimes for which he was tried. The government went to great lengths to win a conviction but never managed to produce DNA evidence or eyewitnesses who could identify the 6-foot-3-inch Kincade as the armed suspect who darted into the banks, vaulted over the teller counter and dashed back out again with the cash in hand.
Eyewitnesses who testified at trial, and surveillance footage of the crime, suggested that the bank robber was about 5 foot 8 inches tall, if not shorter. The jury did not, apparently, buy the government's assertions that Kincade crouched to disguise his height when he ran into the bank.
Kincade's defense lawyer, Kathleen Bliss, said that when she first took the case, she wrote a letter to the U.S. attorney's office to urge prosecutors to reconsider their position.
"I said this case is so weak, please look at it, I think you've done the wrong thing here. And they completely rebuffed me," Bliss said after the verdict Wednesday. "I looked at it as a former federal prosecutor, not a defense attorney."
In 2011, Bliss worked for the U.S. attorney's office and declined to bring charges against Kincade in a bank robbery that occurred that year because she felt there was insufficient evidence to win a conviction. At the time, he was not charged.
But last year, after Bliss, who is now a criminal defense lawyer, was hired to represent Kincade in the 2014 case, prosecutors brought additional charges that accused him of the 2011 robbery. Around the same time, they filed a sealed motion to disqualify Bliss from representing Kincade, citing a conflict based on her refusal to prosecute the 2011 case.
A federal judge agreed to separate the 2011 charge from the 2014 charges, allowing Bliss to continue defending Kincade against the 2014 charges. Kincade returned to jail after he was acquitted Wednesday, as he still is awaiting trial on charges that he stole roughly $14,790 from a City National Bank in Las Vegas in September 2011.
Wednesday's verdict followed a trial that featured heated and snarky exchanges between Bliss and Assistant U.S. Attorneys. At one point, U.S. District Judge Jennifer Dorsey reminded lawyers that they had "joint control" over the number of times they had to pause testimony to argue a legal point at sidebar.
The U.S. attorney's office declined to comment on the verdict Wednesday. Its star witnesses were two men who previously have been convicted of robbing banks.
One jailhouse witness, Jose Flores, was jointly charged with Kincade in the Wells Fargo and IBEW credit union robberies. He faced at least 32 years in prison if convicted, but he negotiated a plea deal with the federal government that resulted in prosecutors dropping charges against him for one of the robberies. His lawyer will be allowed to argue for a five-year prison term when he is sentenced.
Also called to testify was Albert Planells, who awaits sentencing for his involvement in multiple bank robberies. Planells met Kincade while they both were housed at the Nevada Southern Detention Center in Pahrump. He testified that while incarcerated, Kincade told him that he committed the robbery.
"This is prosecutorial discretion 101," Bliss said. "You do not get an indictment against somebody unless you believe that you can convict that person beyond a reasonable doubt."
Contact Jenny Wilson at jenwilson @reviewjournal.com or 702-384-8710. Follow @jennydwilson on Twitter