Jury convicts 2 teens of murder in 2018 Henderson shooting
Updated August 7, 2019 - 7:59 pm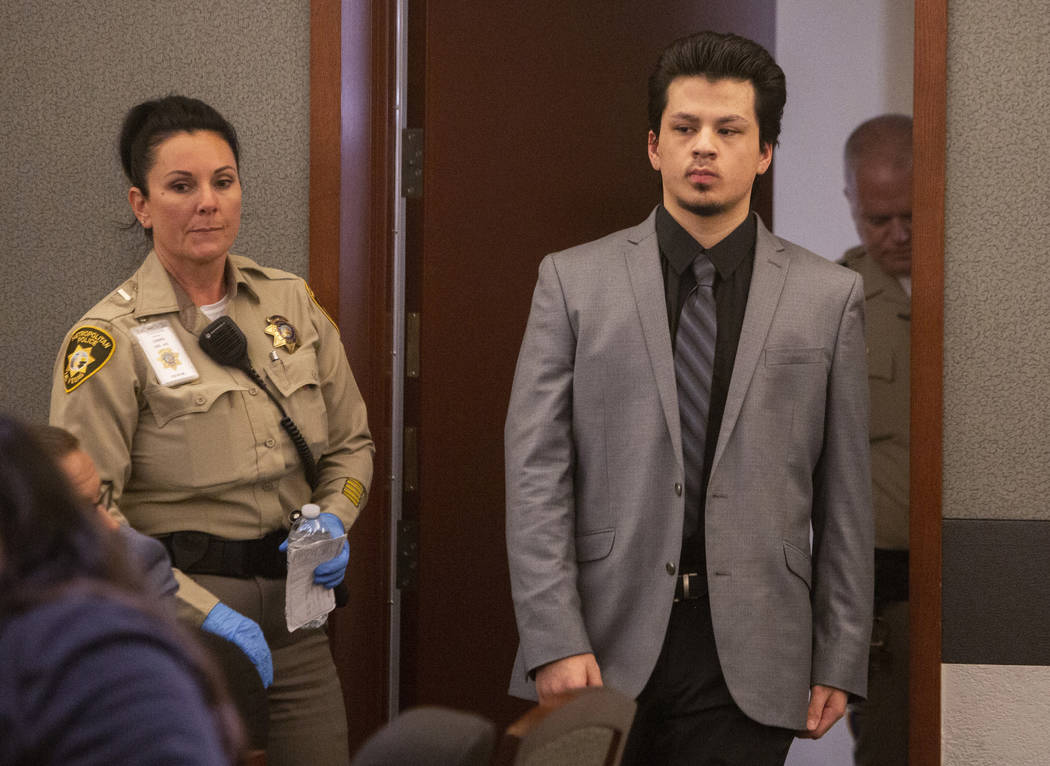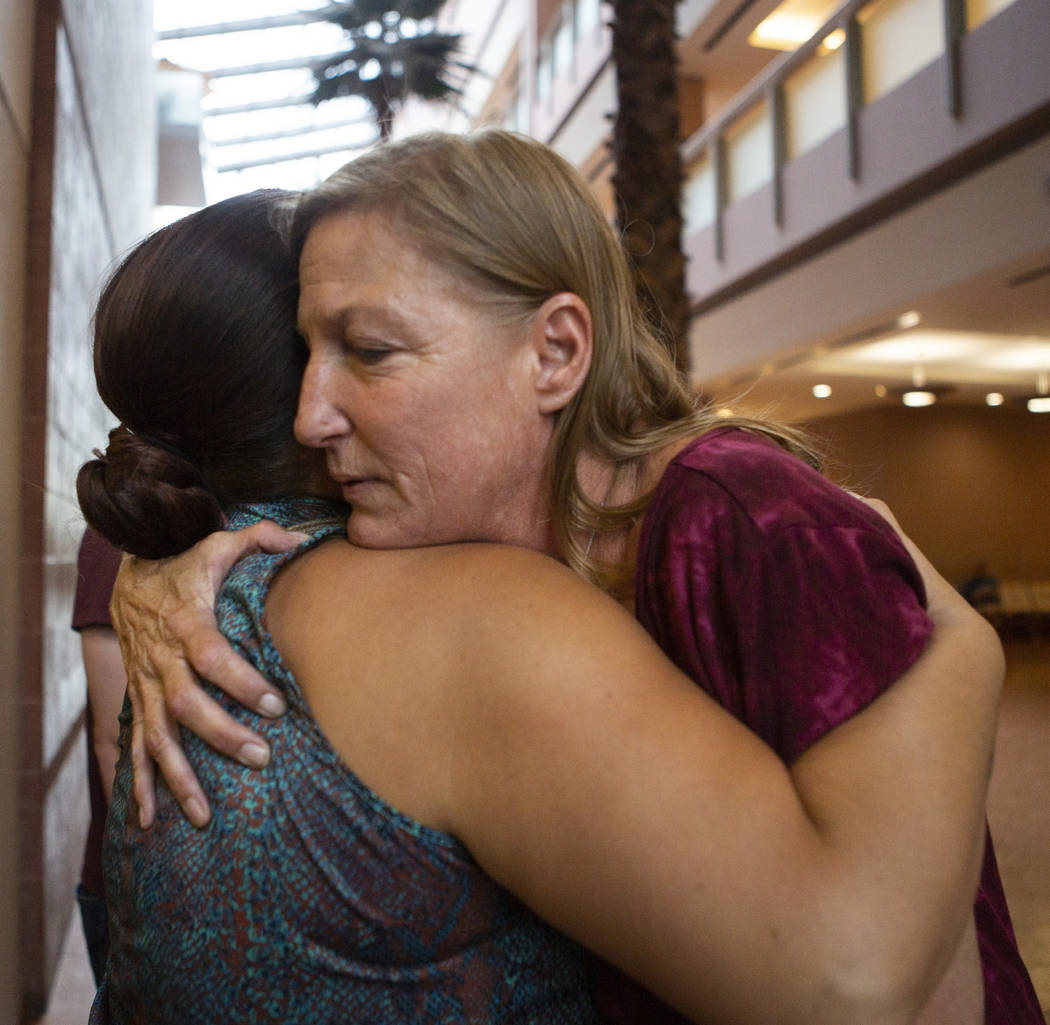 Matthew Minkler's family huddled in a courtroom hallway Wednesday after a pair of teenagers were convicted of first-degree murder in the 17-year-old's shooting death.
Throughout the weeklong trial, his mother, Jamie Minkler, had a black-framed photo of her smiling son and his dog, Ruby, tucked inside her bag.
The words "Congrats Grad" were etched in white lettering. It was a message she hoped to send her son, who was killed before the start of his senior year at Silverado High School.
"Now we can start living through him and do the things we want to do with him and have him with us spiritually," Jamie Minkler said, surrounded by the victim's father, Steven, and other family members.
"Justice has been served for our son," Jamie Minkler told reporters. "There's no relief when you have a significant part of your family taken away from you. It rips the fiber of your soul out."
Prosecutors said Jaiden Caruso and Kody Harlan planned to rob and kill the victim. Caruso fired the fatal shot, and Harlan took cash from the victim's pockets, prosecutors argued.
Immediately after the shooting, Caruso pulled out his phone, opened the Snapchat app and recorded video of the body surrounded by blood.
"Bro," he said on the recording, "I just caught a body."
Defense lawyer Mace Yampolsky acknowledged to jurors that Caruso fired the .357 revolver that killed the victim during a June 2018 party in an abandoned Henderson home, but the attorney blamed drugs and alcohol for the shooting.
Along with murder, Caruso, 17, and Harlan, 18, both were found guilty of robbery with a deadly weapon. Harlan also was convicted of a felony charge of accessory to murder.
Jurors deliberated for about five hours before returning the verdict.
At trial, Harlan's attorney, Ryan Helmick, conceded that his client was guilty of accessory to murder but pointed to Caruso for the more serious charges. Harlan was asleep on a couch in the living room at the time of the shooting, his lawyer argued.
Yampolsky expressed disappointment in the first-degree murder conviction, which indicated that the jury believed Caruso and Harlan planned the robbery and killing.
"I don't think there was any evidence of intent to rob," Yampolsky said.
Helmick declined to comment.
District Judge Douglas Herndon is scheduled to sentence the defendants next month.
Contact David Ferrara at dferrara@reviewjournal.com or 702-380-1039. Follow @randompoker on Twitter.