Jury convicts man of selling black rhinoceros horns at Las Vegas hotel
September 14, 2017 - 7:45 pm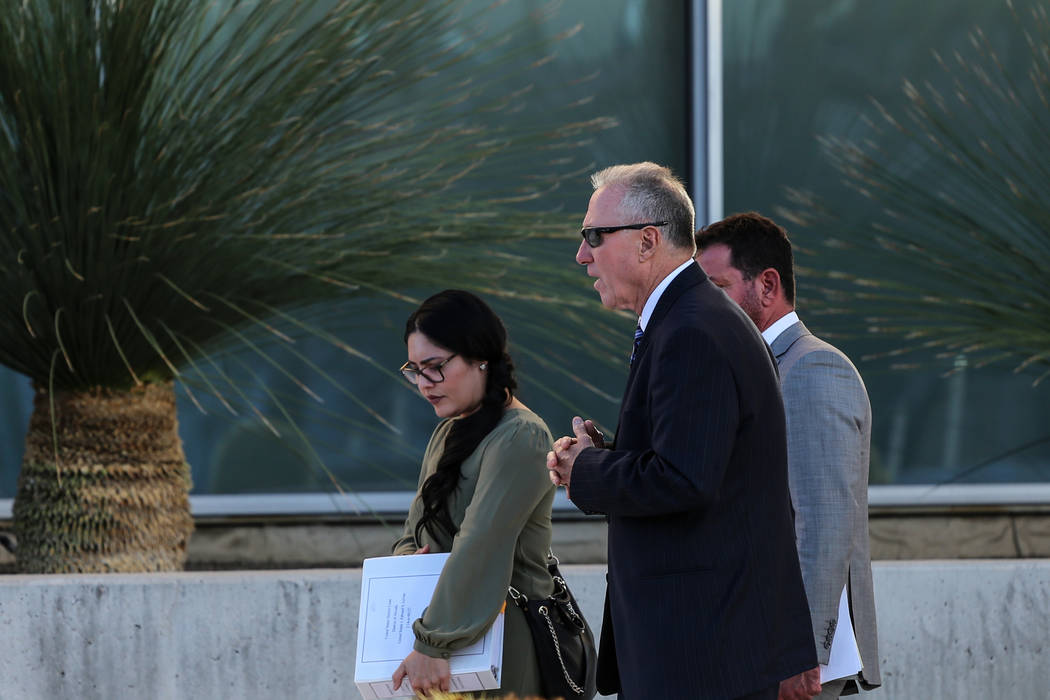 A Las Vegas federal jury convicted a man on Thursday of illegally selling the horns of an endangered black rhinoceros.
Prosecutors said Edward N. Levine, a California man with ties to the Colombian drug cartel, arranged the sale of horns for $55,000 at the South Point resort in March 2014.
The jury of five women and seven men found Levine guilty of conspiracy and violating the Endangered Species Act and the Lacey Act, which prohibit the sale across state lines of protected wildlife.
"It's not just an endangered African animal," prosecutor Ryan Connors told jurors during closing arguments. The horns "represent thousands of dollars for him."
U.S. Fish and Wildlife Service agent Vance Jurgens wrote in a criminal complaint that the horns are sold on the black market and used "for ornamental carvings, good luck charms or alleged Asian medicinal purposes."
The arrests of Levine and Lumsden W. Quan were the result of a federal team participating in "Operation Crash," which investigates the illegal killing of the black rhinoceros and trafficking of their horns.
Defense attorney Todd Leventhal argued at trial that Levine had been subject to entrapment and that Jurgens, and undercover agent, lured him into Nevada. Leventhal said he plans to appeal the verdict.
Quan, also from California, pleaded guilty in August 2015 to violating the Lacey Act, and was sentenced to a year behind bars.
Prosecutors said the two men were in San Francisco and acted as brokers for the ailing owner of the rhinoceros horns. Prosecutors showed jurors video and played recorded conversations in which Quan delivered the horns and collected a bag of cash from an undercover agent inside a hotel room at the South Point while Levine waited at a lobby bar.
The owner of the horns has since died.
The black rhinoceros, native to eastern and central Africa, is critically endangered.
Levine, who remains free on his own recognizance, faces up to five years in prison at a December sentencing.
Prosecutors are expected to ask for the maximum sentence. After Thursday's conviction, Connors pointed to Levine's 1989 indictment on federal drug trafficking charges.
At the time, authorities said Levine had obtained cocaine in 1978 from a Medellín-cartel conspirator and flew to California.
Contact David Ferrara at dferrara@reviewjournal.com or 702-380-1039. Follow @randompoker on Twitter.