Jury deliberating in 2nd trial of man accused of killing wife, alleged hit man
Updated August 23, 2023 - 7:14 pm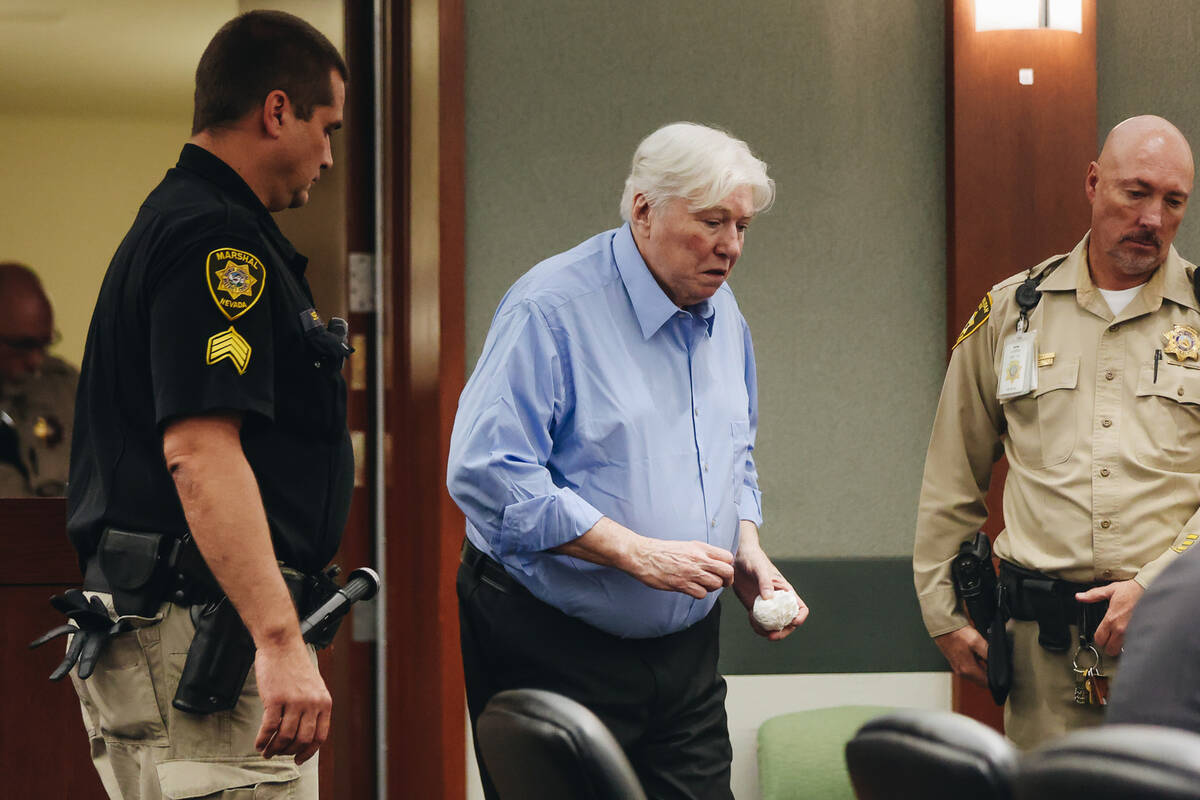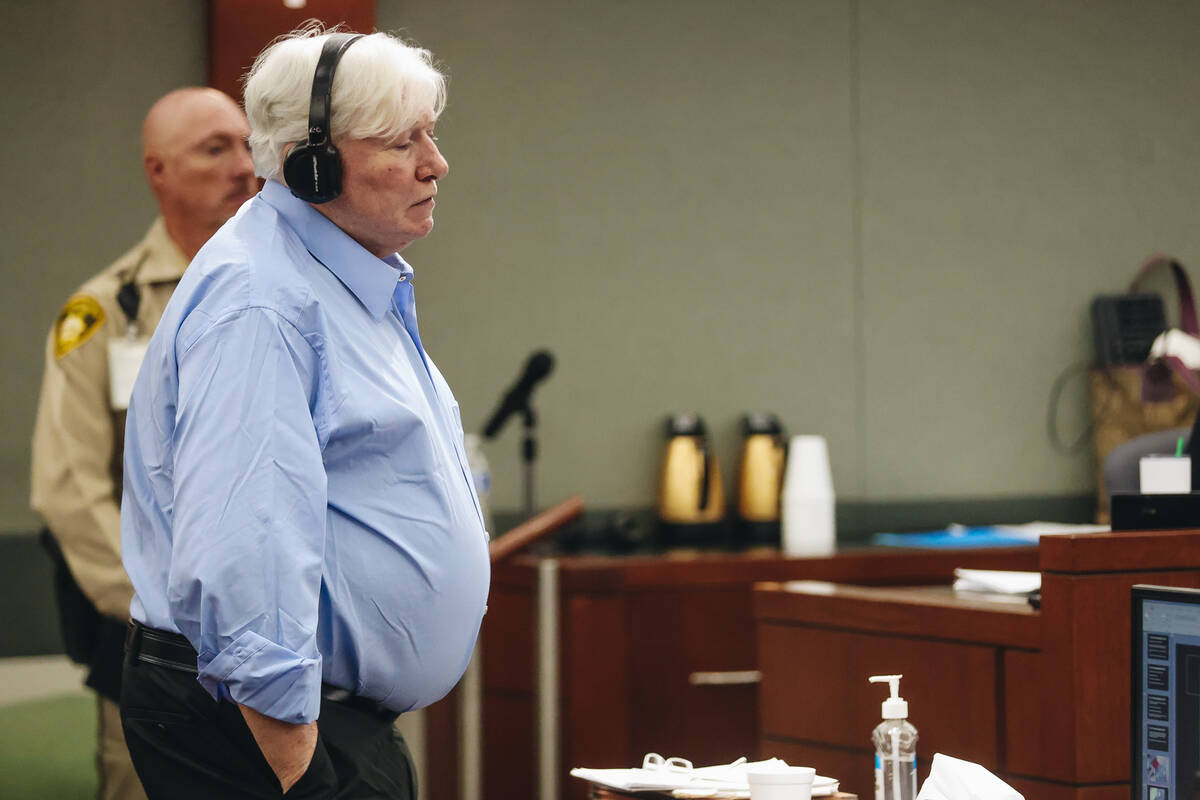 A jury began deliberations Wednesday to determine if Thomas Randolph is the victim of a burglar who killed his sixth wife, or if he orchestrated an elaborate lie to cover up his role in her death for financial gain.
"It's a house of cards and it's literally collapsing," Chief Deputy District Attorney Christopher Hamner told the jury during closing arguments in Randolph's murder trial on Wednesday. "Every time you start to fact-check him, it's a problem."
This is the second time a jury has been asked to judge Randolph in the deaths of his wife, Sharon Randolph, and Michael Miller, his handyman who prosecutors say acted as Randolph's hired hit man.
Unlike in Randolph's original trial, when jurors sentenced him to death, prosecutors have been barred from telling the current jury about the similarities between the deaths of his second and sixth wives. Prosecutors are no longer seeking the death penalty against the 68-year-old defendant because of his age.
Randolph's second wife, Becky Randolph, died in 1986 in Utah. Her death was initially considered a suicide, but authorities in Utah charged Randolph with murder based on information from one of his former friends.
After Randolph tried to have the friend killed, he pleaded guilty to felony witness tampering. Randolph was later acquitted of murder in Becky Randolph's death.
In 2020, the Nevada Supreme Court overturned Randolph's murder conviction in Sharon Randolph's death, ruling that the evidence presented in 2017 about Becky Randolph was "problematic" because of the acquittal.
Instead of focusing on the past case, prosecutors have spent nearly two weeks of testimony and arguments working to discredit Randolph's version of events from May 8, 2008, painting Randolph as an unreliable narrator.
Sharon Randolph was killed when she and her husband returned to their Las Vegas home early from a date night. Randolph told police that he walked inside the home a few moments after his wife and found her dead with a gunshot wound to her head. He said he saw a man in a black ski mask near the front of his house, brushed against him and then shot him multiple times, starting in the hallway of his home and ending with the man dead in the garage.
Authorities determined that Michael Miller, a handyman whom Randolph had met months prior, shot and killed Sharon Randolph before Randolph killed him. Miller's body was found next to a black ski mask — with no bullet holes or blood on it — and two bags containing a change of clothes and what prosecutors said was costume jewelry.
Prosecutors allege that there were multiple inconsistencies with Randolph's story about how the shooting occurred, including the little evidence found in the hallway where Randolph said the shooting started, Randolph's demeanor while on the phone with 911 dispatchers and the trajectory of the bullets that struck Miller.
Hamner argued that based on a neighbor's testimony, Randolph waited between six and 12 minutes to call 911 after shots rang out in the home, and then delayed giving medical attention to his wife by going to search for a gun Randolph said the burglar was armed with.
"He's offering to do anything else but help her," Hamner said. "That's not what a normal person does in that scenario."
Prosecutors also argued that Randolph had a rocky relationship with his wife, and had arranged for her to take out a more than $300,000 life insurance policy before they were married. Hamner said Randolph wanted the insurance money and her home because he was $84,000 in debt, and she was spending significant money on gambling.
Defense attorney Christopher Oram argued that the 911 call captured Randolph screaming and crying over his wife's body, and that Randolph should not be expected to perfectly remember every detail of the confrontation during his multiple interviews with police.
Oram argued that first responders failed to properly preserve the crime scene and that police decided early on that Randolph was involved, ignoring the possibility that Miller was acting alone. He argued that during opening statements, prosecutors were misleading about the length of time it took Randolph to call 911 and a single bullet hole found in the hallway.
He said that jurors could not convict Randolph just because of his crass behavior toward his wife and police, and that prosecutors had not done enough to prove the crime.
"Why does reasonable doubt look like if it wasn't shown here?" Oram said.
Contact Katelyn Newberg at knewberg@reviewjournal.com or 702-383-0240.