Jury hears 4 hours of closing arguments in War Machine's attempted murder trial
Updated March 16, 2017 - 10:46 pm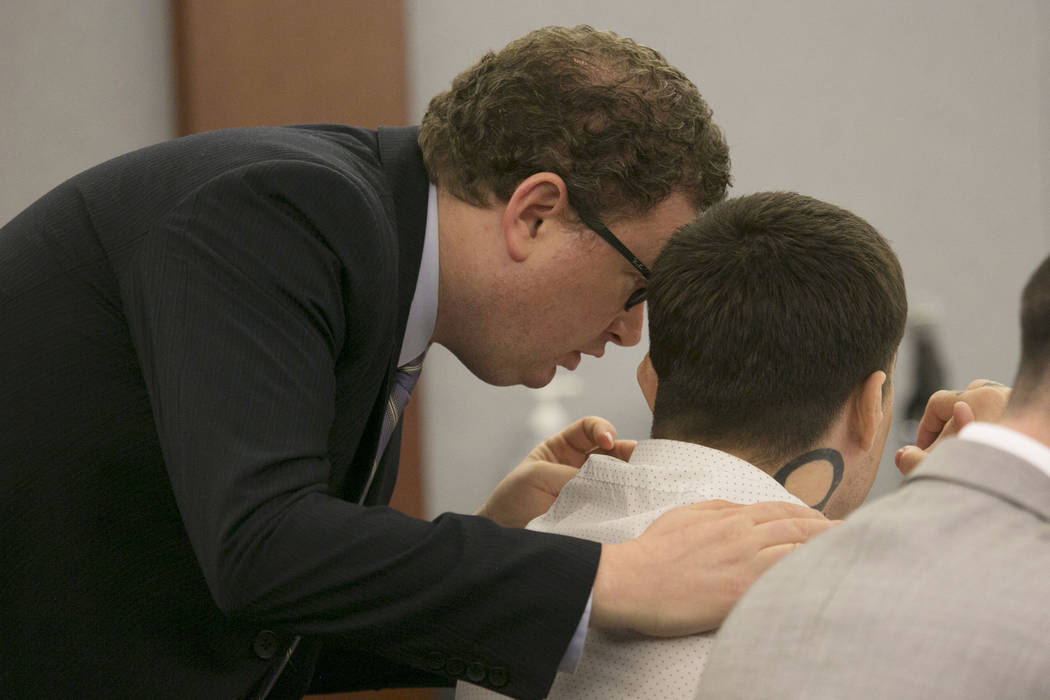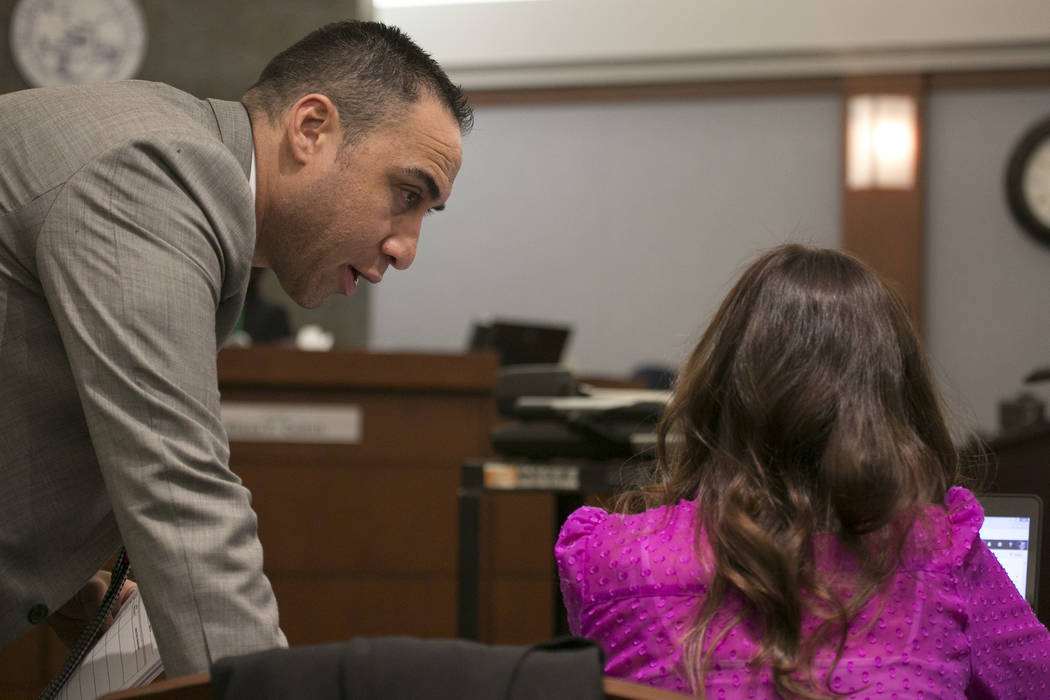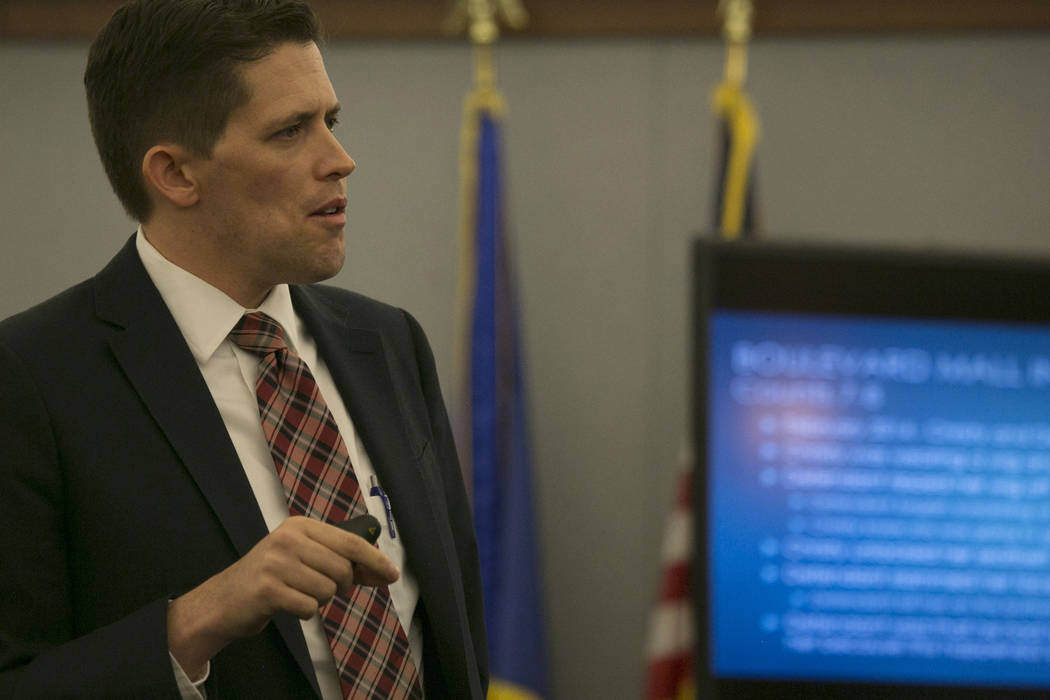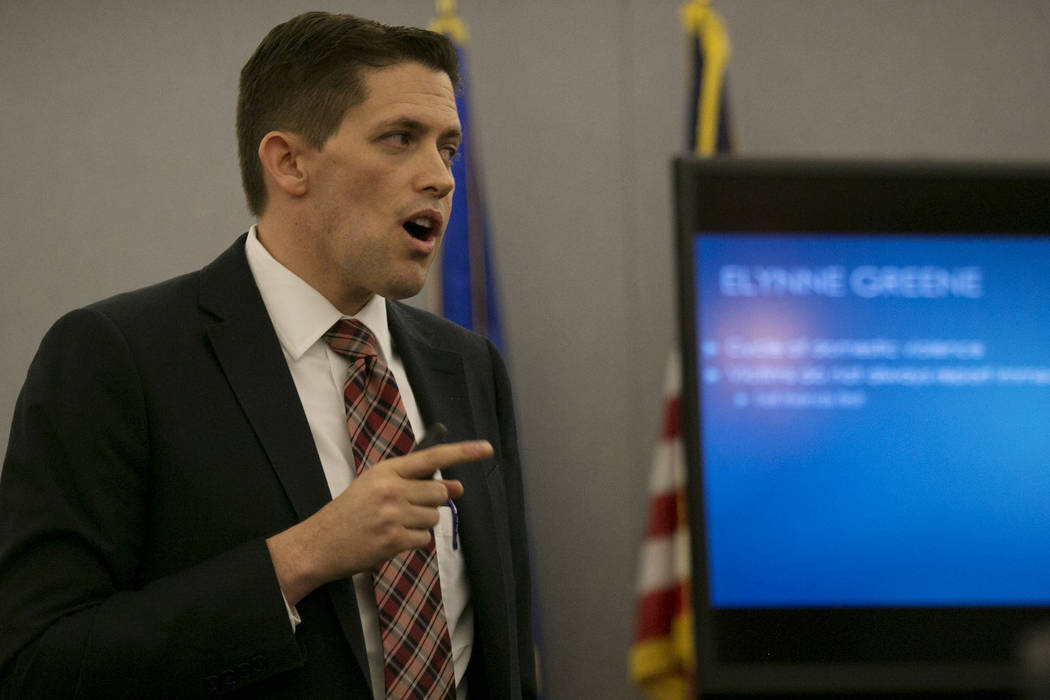 War Machine intended to kill Christine Mackinday and Corey Thomas when he broke into his then-girlfriend's home in August 2014, a prosecutor told jurors Thursday during closing arguments in the former mixed martial arts fighter's trial.
"The fact that a person doesn't finish someone off is not a defense to attempted murder," Chief Deputy District Attorney Rob Stephens said.
War Machine performed three chokeholds on Thomas and held Mackinday captive for two hours while "pummeling her," the prosecutor said.
The 35-year-old defendant, also known as Jonathan Koppenhaver, faces 34 counts, ranging from burglary, coercion and battery to kidnapping, sexual assault and attempted murder, in connection with the attack.
Defense attorney Jay Leiderman initially said Koppenhaver would concede to 12 of the counts, but after a short break, pulled back on three battery charges related to Thomas, saying the two had been engaged in "mutual combat."
Leiderman told jurors that Koppenhaver never intended to kill Thomas or Mackinday.
"If he had any intent at all, it was an intent to scare her into not cheating," Leiderman said. "The words became meaningless."
Addressing the sexual assault charges, the defense attorney alluded to rape fantasies Mackinday discussed with Koppenhaver.
"It's about a reasonable belief in consent," Leiderman said. "I hate standing up here and making these arguments, but this is the nature of this case."
After hearing more than four hours of closing statements, which followed eight days of testimony, a jury of six women and six men is expected to start deliberating the case Friday morning at the Regional Justice Center.
Mackinday and Thomas testified that they were asleep in her home when Koppenhaver burst in and beat them.
Mackinday, a former adult film actress who used the stage name Christy Mack, spent two days last week testifying about her life with Koppenhaver, the repeated abuse she endured and the hourslong attack that led to his Aug. 15, 2014, arrest. He has been in jail since.
In a rebuttal argument, Chief Deputy District Attorney Jacqueline Bluth showed jurors a hospital picture of Mackinday and Thomas, their faces swollen, scarred and bruised.
"You don't get to do that to people," Bluth said.
The prosecutor referenced repeated abuse from Koppenhaver throughout his 15-month relationship with Mackinday, calling it "textbook domestic violence" with highs and lows.
"Sometimes enough is enough," Bluth said. "Jonathan Koppenhaver came to so many forks in the road. … When would it have ever been enough? When would it have ever stopped? When someone is not willing to stop, when someone is not willing to take responsibility for their actions, that's when a jury comes in."
If convicted, Koppenhaver faces life behind bars.
Contact David Ferrara at dferrara@reviewjournal.com or 702-380-1039. Follow @randompoker on Twitter.
RELATED
Doctor says War Machine's brain injury could cause animalistic behavior
Fellow fighter testifies that War Machine had choked him out
'I wish I would have shot you,' victim's mother tells War Machine
In War Machine trial, Mackinday's friends talk about signs of abuse
Ex-girlfriend says she testified against War Machine to help other women
Once-prospective juror delivers gift for War Machine midtrial
War Machine's attacks on girlfriend escalated through relationship, prosecutor says