Jury spares life of Las Vegas man who killed girl, mother
December 5, 2017 - 2:13 pm
Updated May 25, 2020 - 4:33 pm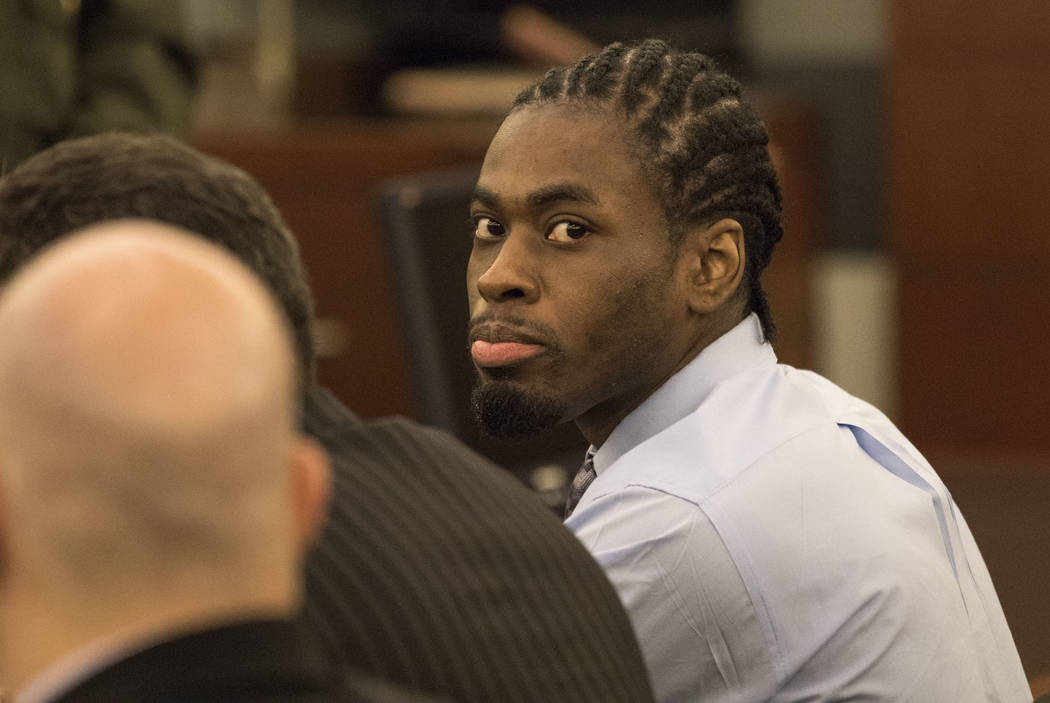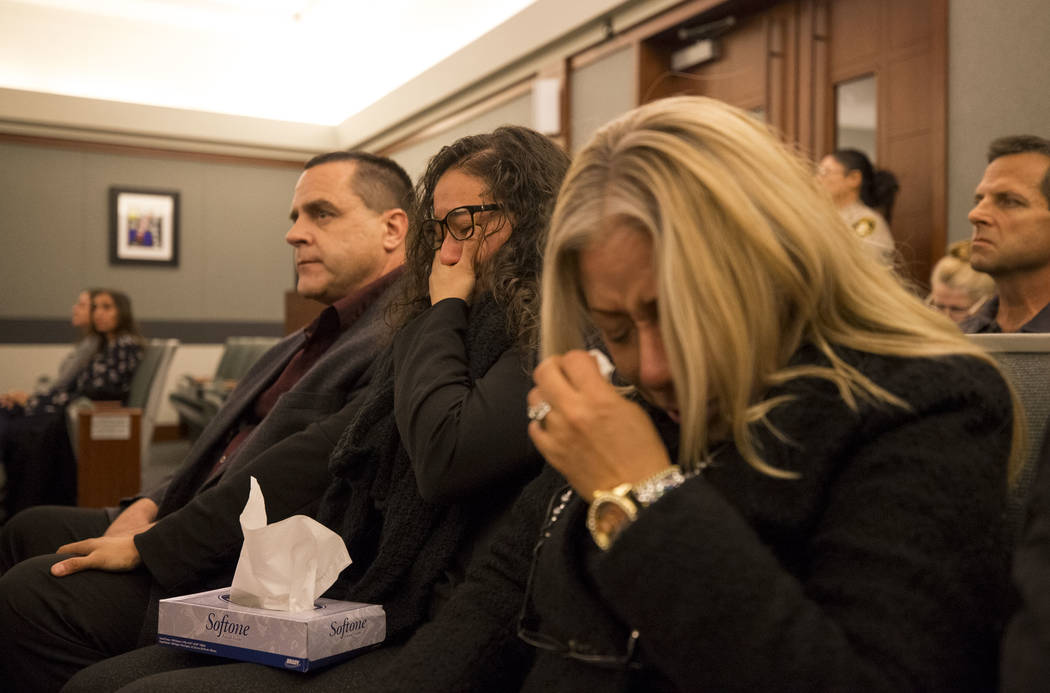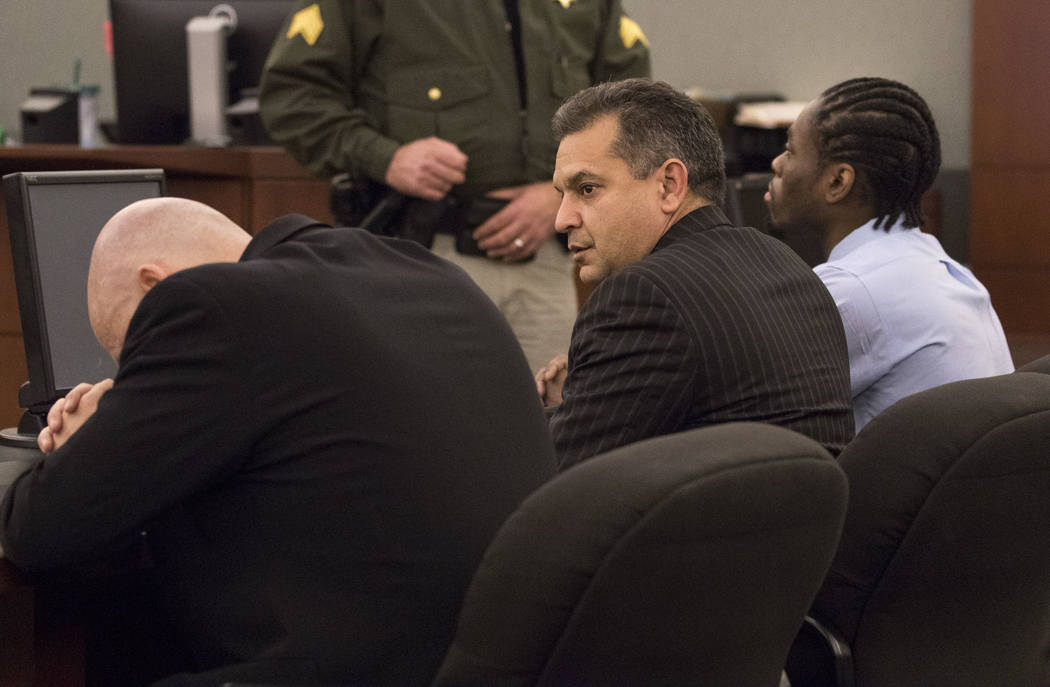 Bryan Clay was sentenced to life in prison without the possibility of parole Tuesday for raping and murdering a woman and her young daughter in a 2012 claw hammer attack.
Prosecutors asked the jury to impose a death sentence on Clay, 27, who was sentenced by the same jury that convicted him last week in the beating deaths of Ignacia "Yadira" Martinez, 38, and her 10-year-old daughter, Karla.
Arturo Martinez, Yadira's husband, who survived the attack, said he believed justice was served for his wife and daughter.
"What Bryan Clay did to me and my family, nobody deserves this," said Martinez, who was not in the courtroom Tuesday and watched the livestream online. "I don't want him to go back to the street and mess (with) any other family."
Martinez said the penalty is the consequence for Clay's "past life."
"If this is God, then so be it. Life or death, it's fine to me. I believe he has been praying to God, and he's probably been alive because God willed," he said. "Justice was delayed too much. Now I have justice, and I'm relaxed. If you want to say, I'm a new man."
On Monday, Clay, who said he was on drugs and does not remember the attack, begged the all-woman jury to spare his life. He said he lives to watch his 5-year-old daughter grow.
He also expressed gratitude for the murder victims' relatives, who have publicly forgiven him.
"I try to accept the forgiveness from this family, but I don't feel like they should forgive me," he said, later adding, "I heard God's forgiveness is limitless, and I hope God can forgive me. I hope that everybody else can forgive me."
In arguing for life in prison, Clay's defense presented mitigating circumstances, including his youth and lack of maturity, his failure to remember the crime and the shortage of parental guidance growing up.
The jury agreed that Clay was remorseful and loves his child.
Although Arturo Martinez expressed satisfaction with the sentence, his sister Gaudia Martinez-Seal, erupted in tears and shook her head after she heard District Court Judge Douglas Herndon read the jury's decision.
Outside the courtroom, she cried.
"He doesn't deserve to see his child grow, while our family is not able to," she said in a voice muffled by tears. "This is beyond horrific."
Arturo Martinez said his life is divided into two chapters: before the tragedy and after the tragedy.
He said that before he leaves the house, he kisses his boys, Cristopher and Alejandro, who were just 9 and 4 at the time of the attack.
"The kisses, the loves, and the hugging, they are a part of our life," he said. "What if a car crashed into me, and I'm dead? At least my kids gave me a hug and a kiss and I said, 'I'll be back.'"
Martinez said his sons also forgive Clay.
Cristopher, now 15, woke up to the bloody scene and shielded his younger brother, he testified in the trial.
The next day, he went to school, put his head in his hands, and told his teacher his mom and sister had been murdered.
When Martinez talked to his sons after Tuesday's sentencing, he told them: "Don't worry about tomorrow, here's what goes on today and whatever you're doing today, do it with energy, being alive, being grateful for what you do and try to do it with love for the ones that you love."
Because, he said, you never know what day will be your last.
"I know Karla and Yadi will be out there watching us," he said. "We have two angels."
Contact Briana Erickson at berickson@reviewjournal.com or 702-387-5244. Follow @brianarerick on Twitter.