Las Vegas jury acquits man of attempted murder in Target shooting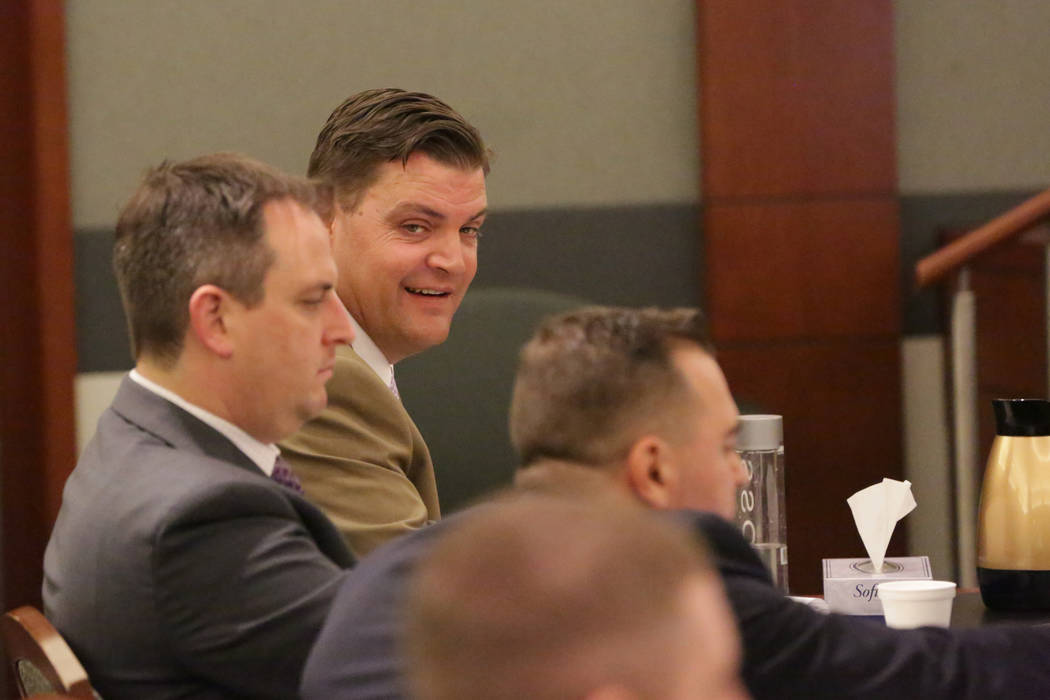 A man was acquitted of an attempted murder charge Thursday, more than two years after he shot at a shoplifting suspect outside a Target store in southwest Las Vegas.
Stephen Howard was found guilty of carrying a concealed weapon without a permit, a felony, but not guilty of seven other counts. The conviction means Howard cannot own a gun.
"If people act recklessly with regards to firearms and try to take the law into their own hands, they will be prosecuted," Chief Deputy District Attorney Chad Lexis said.
Video surveillance outside the store at 4100 Blue Diamond Road showed Howard pulling out his handgun after security guards tried to apprehend a suspected shoplifter who was exiting the store. Howard fired two shots as the suspect backed his SUV at him and drove away.
"This case had a traumatic and long-lasting effect on Mr. Howard's life," defense attorney Dustin Marcello said. "I'm happy that the jury found him not guilty, recognizing the imperfect nature of good people put in extraordinarily stressful circumstances. I think they came to a fair and just decision."
Howard said he now works as a river guide in Montana and no longer carries a firearm.
"I always felt responsible for the fear I put into people and the situation, but I just wanted to make sure everybody knew that I was trying to do the right thing," he said after the verdict. "I also feel that the jury made correct decisions in the case. I'm eternally grateful to everyone in this case."
The defendant originally was charged with carrying a concealed weapon and discharging a gun where people might be endangered, but prosecutors later added a charge of attempted murder.
Howard, then 44, and his family had just finished shopping at the store on June 16, 2016, when they noticed a scuffle between a shoplifting suspect and the store's loss-prevention officers, he said.
When Metropolitan Police Department officers arrived at the scene, "Howard began immediately excitedly uttering, without being asked any questions, that he had thought the man had just robbed the Target and (Howard) was trying to protect people," a police report stated.
Howard ran after the suspect, who jumped into a gold Toyota Tundra and backed up before pulling forward over a median and driving away as Howard fired in the crowded parking lot, according to the report.
Police found two shell casings in the parking lot and recovered a 9 mm handgun from Howard.
The man who scuffled with the security officer was described in the police report as a "repeat offender" but never was arrested or charged in the incident.
Contact David Ferrara at dferrara@reviewjournal.com or 702-380-1039. Follow @randompoker on Twitter.