Las Vegas jury begins deliberations in double murder trial
November 21, 2017 - 7:13 pm
Updated November 21, 2017 - 10:56 pm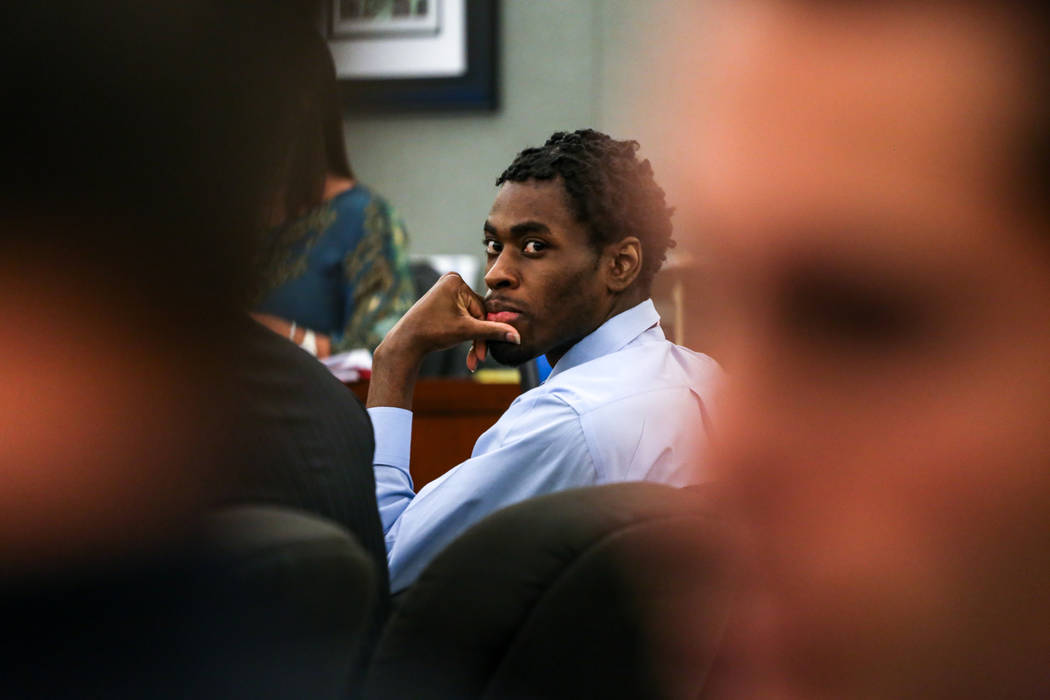 Bryan Clay will have to wait until at least Monday to know the outcome of his trial in the 2012 rape and murder of a 10-year-old girl and her mother.
Jurors did not reach a verdict Tuesday after listening to hours of closing arguments. Deliberations are scheduled to continue Monday, after the holiday weekend, at the Regional Justice Center.
Clay, now 27, is accused of raping and killing 38-year-old Ignacia "Yadira" Martinez and her daughter, Karla. Police say he used a claw hammer in the killings.
He faces charges of murder, attempted murder, kidnapping and sexual assault. If convicted, he could be sentenced to death.
Clay was arrested within 10 days of the killings after phone records linked him to a sexual assault that occurred less than a mile away and just hours after Karla and her mother were killed. He told investigators at the time that he was drunk and high on ecstasy and PCP and did not recall the killings.
During his closing argument, defense attorney Tony Sgro argued that there were many inconsistencies in the DNA and other evidence presented by prosecutors. Sgro questioned the way analysts handled and labeled DNA samples.
Sgro also questioned why investigators did not test a condom and bloody napkin found at a neighbor's home. The neighbors had a known feud with the Martinez family, he said.
"You can investigate the whole case and then you can see, 'Who's my suspect?' " Sgro said. "Or, you can pick your suspect, tell everybody who's your suspect and then see what information confirms your belief. And that's what happened here."
Chief Deputy District Attorney Marc DiGiacomo said Clay's DNA was found on the bodies of Ignacia Martinez and her daughter.
"There is no way to look at the evidence in this case and draw any other conclusion, except for the guy that did that is sitting in the courtroom with you," DiGiacomo told jurors. "There is one person who can visualize what he did to those people, who can relive it. That person is sitting in the room."
Contact Blake Apgar at bapgar@reviewjournal.com or 702-387-5298. Follow @blakeapgar on Twitter.
Related
Boy testifies in Las Vegas trial of man accused of killing his mother and sister
Las Vegas man describes finding wife, daughter dead in 2012
Trial opens in claw hammer murder of Las Vegas woman and daughter