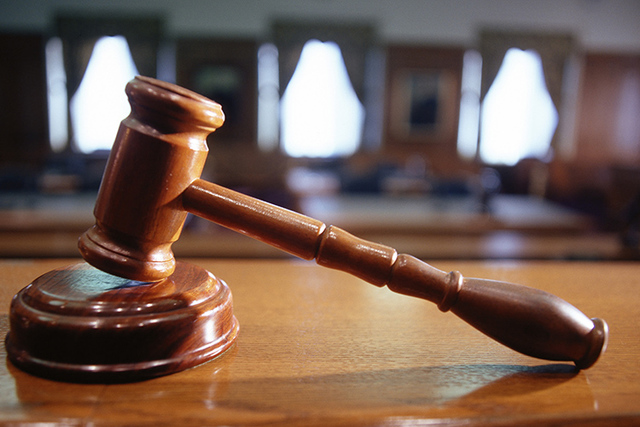 A Las Vegas man who transported two minors from Nevada to California to work as prostitutes was sentenced Friday to 13 years in federal prison.
Sha-Ron Haines, 20, was convicted by a jury of sex trafficking, transportation of a minor for prostitution, and other charges in 2015. He and another man, 21-year-old Tyral King, drove a 15-year-old girl and a 17-year-old girl from Las Vegas to multiple cities in California to engage in prostitution. All of the money the girls earned was turned over to Haines and King.
An undercover officer with the Los Angeles Police Department arrested the 17-year-old after he responded to an ad King posted on a prostitution website. The arrests of King and Haines were part of a 2014 sweep referred to as "Operation Protect the Powerless," a joint law enforcement operation to catch child predators in Southern Nevada. The operation, which lasted seven months, resulted in 219 convictions.
King pleaded guilty and was sentenced last year to 30 months in prison.
Haines chose to go to trial. U.S. District Judge Andrew Gordon sentenced him Friday to 156 months in prison and lifetime supervised release.
Haines' legal troubles are not over. He faces a pending federal charge for assaulting a Southern Nevada federal detention center officer. That case is scheduled to go to trial in May.
Contact Jenny Wilson at jenwilson@reviewjournal.com or 702-384-8710. Follow @jennydwilson on Twitter.