Las Vegas man sentenced in stabbing death of girlfriend
January 25, 2017 - 11:48 pm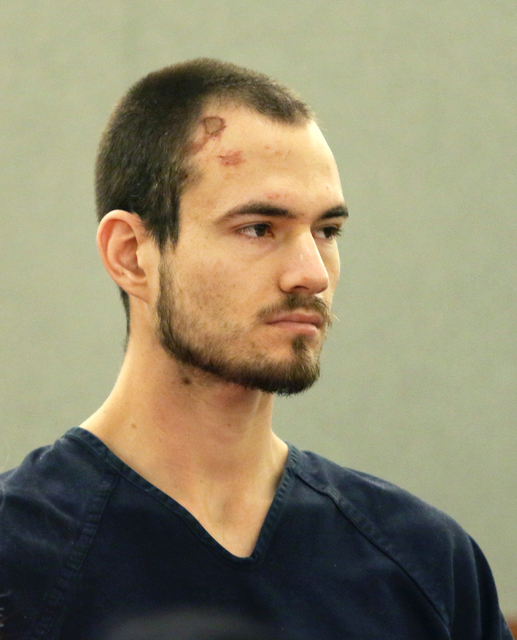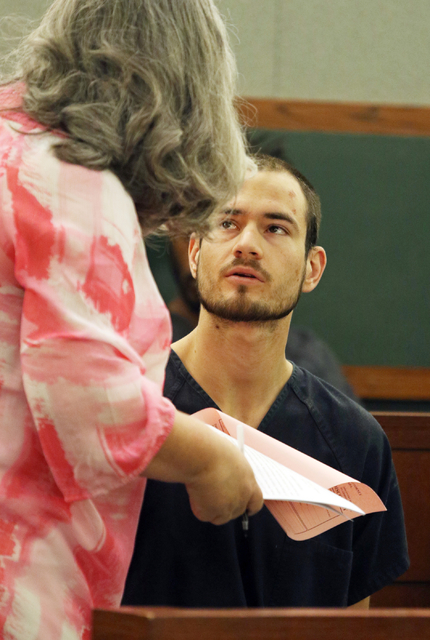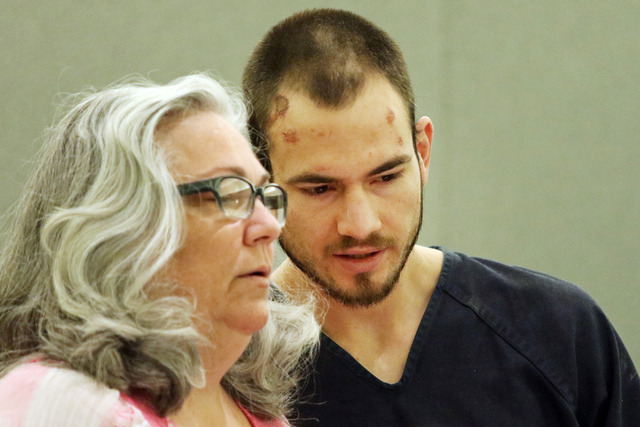 A Las Vegas man was sentenced to 25 years to life in prison Wednesday for the stabbing death of his girlfriend.
Skyler Fowler, 27, pleaded guilty to second-degree murder with use of a deadly weapon in November. His girlfriend, 19-year-old Chelsey Lagle, had been found fatally stabbed in the bathtub of her apartment at Enclave-University Town Center near Spencer Street and Tropicana Avenue in late March.
Fowler told police the couple had taken mushrooms together, and "I beat her to f—-ing death," his arrest report stated.
In a 911 call, screamed "about someone being evil, and then about being wonderful human beings all while noises of crashing and banging continue," according to police.
He was found naked and bloody after he slammed his 2015 Chevy Cruze into a UNLV-area 7-Eleven. He briefly scuffled with another man who had rushed to his aid, police said.
Fowler was treated and released from Sunrise Hospital and Medical Center for injuries he apparently suffered "during the homicide," police said.
Fowler spent seven months in federal custody after violating his probation on child pornography charges leveled when he was 18.
Contact David Ferrara at dferrara@reviewjournal.com or 702-380-1039. Follow @randompoker on Twitter.