Las Vegas mother of teen shot by police sues suspended officer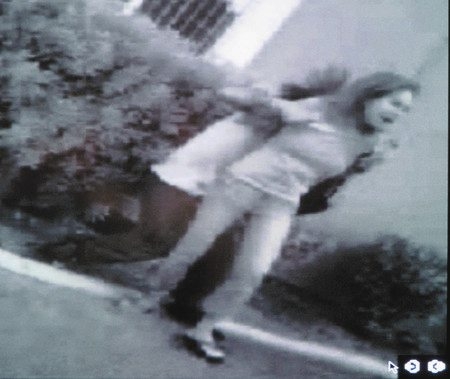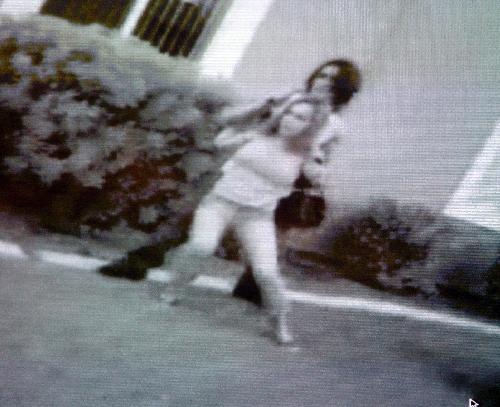 A lawsuit was filed Monday night against suspended Las Vegas police officer Derek Colling, but the litigation has nothing to do with the officer's recent headline-grabbing troubles.
The lawsuit was filed in U.S. District Court by attorney E. Brent Bryson on behalf of Evie Oquendo, mother of 15-year-old Tanner Chamberlain. In September 2009, Colling shot and killed a mentally distraught Chamberlain as the boy held a knife to his mother's neck.
The Metropolitan Police Department also was named in the lawsuit, which seeks more than $5 million in damages. Colling was accused of "unreasonable, unjustified and deadly force," and the department was accused of failing to train Colling to an acceptable level.
The department had "prior notice of the Defendant Officer Colling's lack of training in the area of seizures, the use of deadly and nondeadly force to apprehend suspects, and the use of firearms. Defendants LVMPD took no steps to train him, correct his abuse of authority, or discourage his misconduct," the lawsuit alleged.
At a news conference Tuesday, Bryson questioned Colling's training. Colling has been involved in two fatal shootings and has been suspended since April 1 for an unrelated altercation with videographer Mitchell Crooks.
Crooks, 36, accused Colling of beating and falsely arresting him in his own driveway on March 20 for refusing to turn off his camera. Crooks had been filming officers investigating the report of a burglary across the street from his home. Much of the incident was caught on video.
Crooks has retained an attorney and said he plans to file a lawsuit against Colling and the department.
Bryson asked why Colling was still working as an officer.
"He's killed two people in 5½ years and beaten one guy up that we know of," Bryson said.
The lawsuit alleged that Colling shot Chamberlain less than a minute after officers responded to the scene, without considering nonlethal options.
Chamberlain, who had bipolar disorder and was prone to extreme mood swings, had attacked his mother at their home about 4 p.m. Sept. 29, 2009, when she said he couldn't go to a friend's house. He also swallowed a large amount of Oquendo's anti-anxiety medication.
"The call for help was because Tanner had taken his mother's medication, not because his mother was in fear of her life," the lawsuit read .
Oquendo called a friend, who called police. When police arrived, Chamberlain had a 3½ -inch blade to his mother's neck.
'Don't shoot him!'
The lawsuit said Chamberlain was hiding behind Oquendo in fear, not malice. Oquendo repeatedly yelled to officers, "Don't shoot him!"
"Tanner made no movements or engaged in any conduct which would lead a reasonable and prudent officer to the conclusion that Tanner was intending to harm his mother at that instant," the lawsuit said.
At a Clark County coroner's inquest, Colling told jurors he shot Chamberlain in the head because he thought Oquendo's life was in danger. Chamberlain refused repeated commands to drop the knife and back away from his mother.
The jury unanimously agreed, ruling the shooting justified after about an hour of deliberation.
"Any twitch, and she could have been murdered," jury forewoman Cynthia Fuller said immediately after the ruling. "He (the officer) had a shot, and he took it. He's just lucky nobody else got hurt."
The shooting was captured by a video camera on another officer's Taser. The video showed a woman being pulled backward by another person amid shouting. An officer can be heard yelling, "Calm down. Calm down."
A gunshot is then heard, and the person holding the woman falls to the ground.
Oquendo did not testify at the coroner's inquest because she was distraught over her son's death, she said.
Mother speaks
On Tuesday, she was willing to speak.
"He murdered my son. Intentionally, I believe," she said through tears.
The lawsuit also alleged Oquendo was dragged from the scene and held against her will. She was detained for 3½ hours and "confined to a small space" without being told her son was dead.
Colling, who joined the Metropolitan Police Department in 2005, was involved in another fatal shooting in July 2006. He was one of five officers who fired 29 rounds at a domestic violence suspect outside a convenience store.
Police said the suspect, 43-year-old Shawn Collins, pulled a revolver from his back pocket after being confronted. A coroner's jury determined the officers' actions were justifiable.
Contact reporter Mike Blasky at mblasky@reviewjournal.com or 702-383-0383.
Still photos from Las Vegas Metropolitan Police Department Taser camera video, 9/29/09
Includes photos of Tanner Chamberlain and his mother, Evie Oquendo