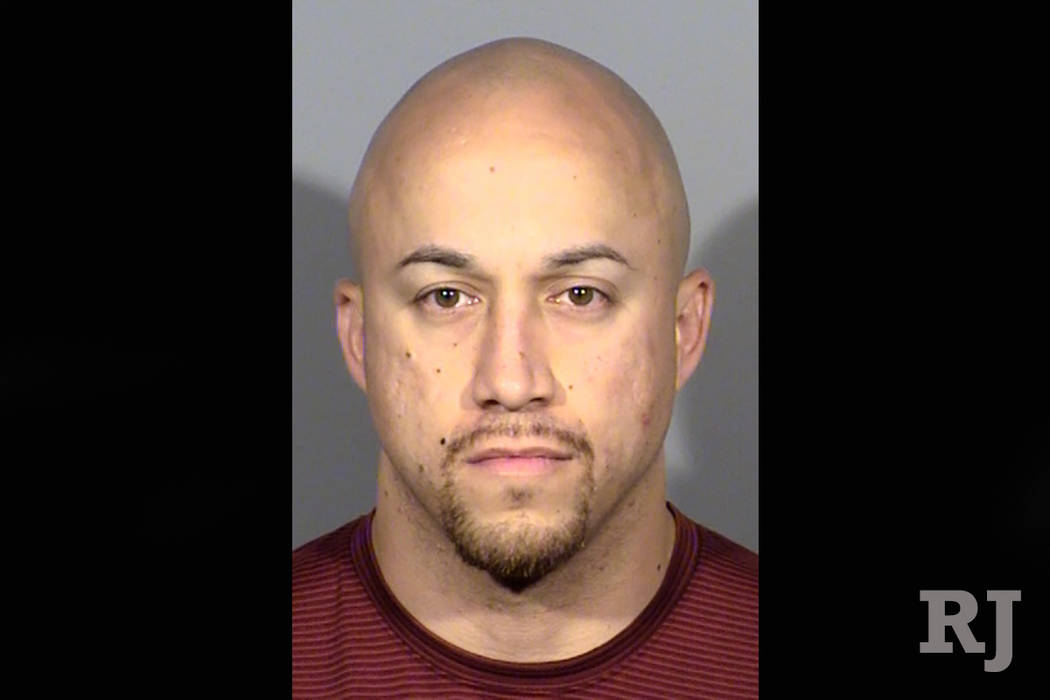 A Metropolitan Police Department officer made his first court appearance Monday in the May death of an unarmed man who had been repeatedly shocked with a Taser and placed in an unauthorized chokehold.
Kenneth Lopera has been formally charged with involuntary manslaughter and oppression under color of office in the death of 40-year-old Tashii Brown.
A judge scheduled another hearing for next month for Lopera, who appeared briefly with attorneys Tony Sgro and David Roger.
After Monday's brief proceeding, Brown's mother, Trinita Farmer, left Las Vegas Justice of the Peace Cynthia Cruz's courtroom in tears. Lopera, who remains free on $6,000 bail, left the courtroom with his lawyers and several others without speaking to media gathered for the hearing.
Through her attorney, Andre Lagomarsino, Farmer declined to speak with reporters.
"The entire process is extremely trying for her, and it's new," Lagomarsino said. "So it's traumatic to even see him, her son's killer in court."
Brown died May 14 after approaching two police officers at The Venetian. The officers followed him as he exited through an employee-only area and approached a car in the valet parking area.
Surveillance footage shows that Lopera stunned Brown seven times, placed him in a neck hold for a little more than a minute and punched him in the face during the arrest.
Had Brown lived, he would not have faced any criminal charges, Metro has said.
The Clark County coroner's office said Brown died from asphyxiation due to police restraint. Metro officials have said the neck hold used by Lopera, which he described as a "rear naked choke," violated department procedures, as it varied from the authorized hold known as the lateral vascular neck restraint.
Contact David Ferrara at dferrara@reviewjournal.com or 702-380-1039. Follow @randompoker on Twitter.
RELATED
Mother of man who died in police custody speaks at film screening