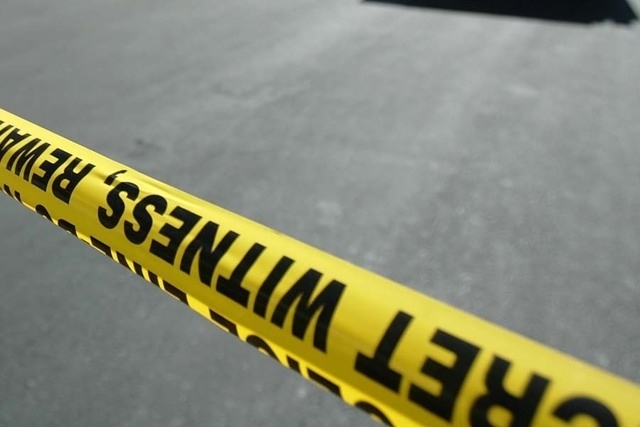 A shooting in southeast Las Vegas that may be gang-related sent one person to the hospital in critical condition, police say.
Las Vegas police officers responded to the Royal Manor apartments at Boulder Highway and Tropicana Avenue just after 6 p.m. Tuesday.
A woman had called 911 and told dispatch that three men stuck their heads in her apartment window and fired guns, Lt. Mark Reddon said.
Upon arrival, officers found that the woman's next-door neighbor, who went outside after he heard the shots, had been shot in the chest, Reddon said. He was taken to Sunrise Hospital and Medical Center where he was in stable condition after surgery as of 10 p.m.
There were two rounds fired into the woman's apartment. Two of the three men were arrested, and it was unclear whether or not they would be charged with the shooting, Reddon said.
Investigators from the department's gang unit were working the case.
Contact reporter Annalise Porter at aporter@reviewjournal.com or 702-383-0381.