Las Vegas police arrest two suspects in teen's death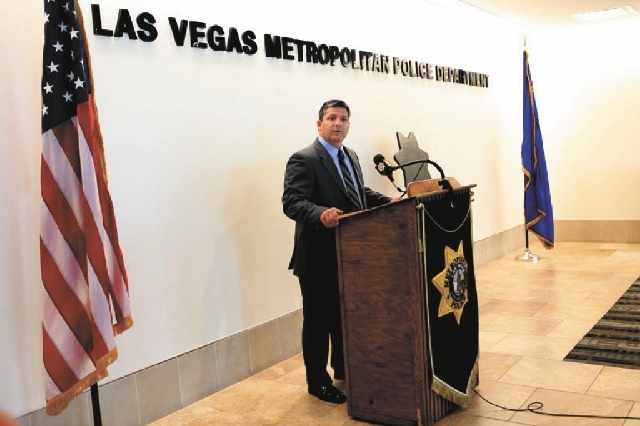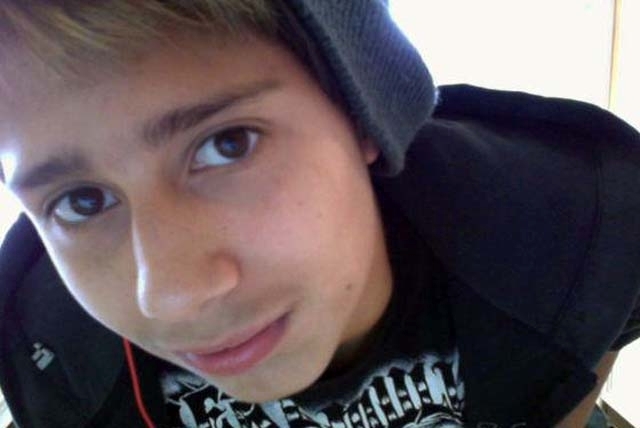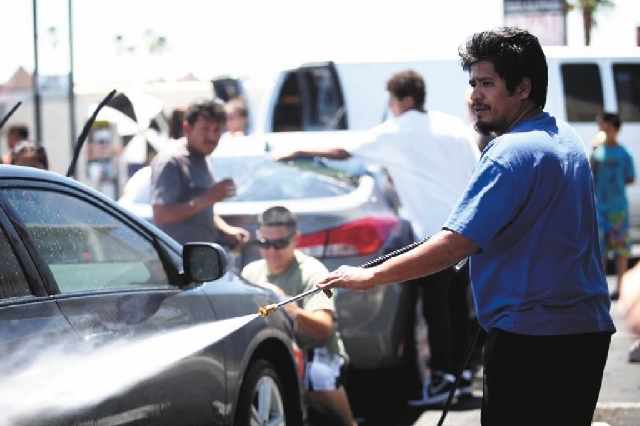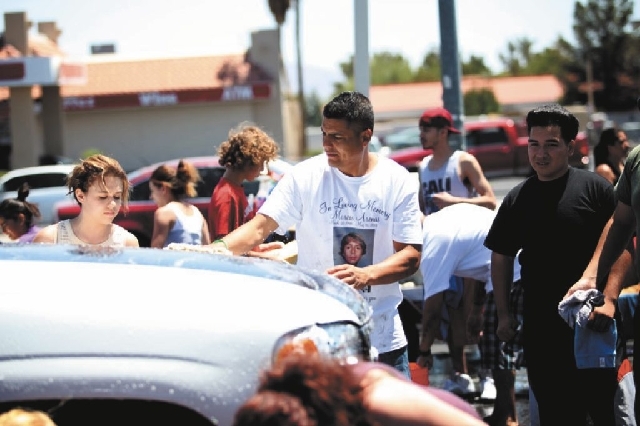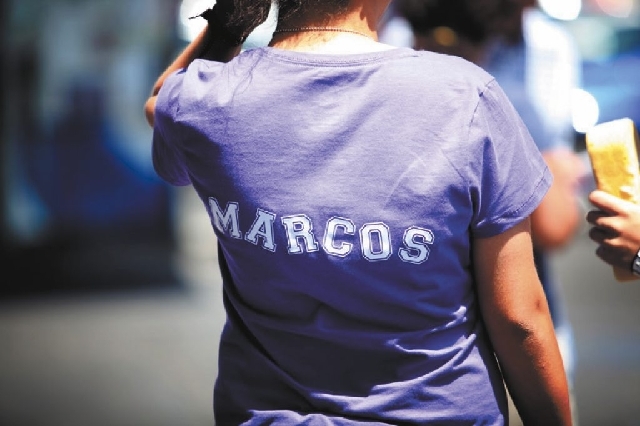 A high school baseball player and a man with a history of petty crime were arrested Saturday in connection with the death of a 15-year-old boy who was run over by their SUV when he refused to give up his iPad, police said Sunday.
Jacob Dismont, 18, a 6-foot-5-inch, 215-pound star first baseman at Sierra Vista High School, and Michael Solid, 21, both of Las Vegas, now face charges of murder, conspiracy to commit robbery and robbery that led to the death of Marcos Arenas, a Bonanza High student who died Thursday at University Medical Center.
Police said the boy was walking along Charleston Boulevard near Torrey Pines Drive, about a half-mile from his school, Thursday afternoon when a white 2002 Ford Expedition driven by Solid pulled alongside. Dismont got out of the Expedition and grabbed the boy's iPad, police said.
Marcos tried to fight off Dismont, who got back into the SUV. As it pulled away, Marcos was first dragged and then run over as he fell under the wheels.
Investigators say Arenas didn't know his attackers, and appeared to have been a random target.
Homicide detectives placed Dismont and Solid at the robbery scene through a security video from a nearby convenience store Solid visited moments before the attack, police said.
Relatives of Arenas are trying to raise money to bury him.
On Sunday they held a car wash, the first of many planned, to raise money for a casket and "nice" funeral, the boy's aunt, Maribel Arenas, said.
"We just want to bury him as soon as possible so he can rest in peace," said Arenas, 32, who had helped her brother, Ivan Arenas, raise Marcos since he was 5 .
She said Marcos was "a gentle soul" who was always trying to help those around him. He was known for his optimism and his pep talks, delivered to classmates at times they were feeling down.
"I'm not just saying this because he was my nephew. I have a 16-year-old girl myself," she said. "Marcos was really a nice kid. Ever since he was little. It was just part of his personality."
Dismont and Solid were booked at the Regional Justice Center late Saturday night.
Dismont's online profile for the Durango Post 76 American Legion baseball team said one of his biggest fears was "not reaching my goal," and that he loved the smell of "freshly cut grass."
Little was known about Solid other than a criminal history that includes auto theft, petty larceny and assault.
The Explorer he is alleged to have driven had no license plates at the time of the attack, but was bearing plates registered to another vehicle when it was found by police.
Police have not recovered the iPad.
A memorial fund to help the Arenas family has been set up at Wells Fargo under Marcos V. Arenas, No. 1255025601.
The Associated Press contributed to this report. Contact reporter Tom Ragan at tragan@reviewjournal.com or 702-224-5512.
Related Story
Teen dies after iPad robbers drag him in escape