Las Vegas police officer charged with sexually assaulting child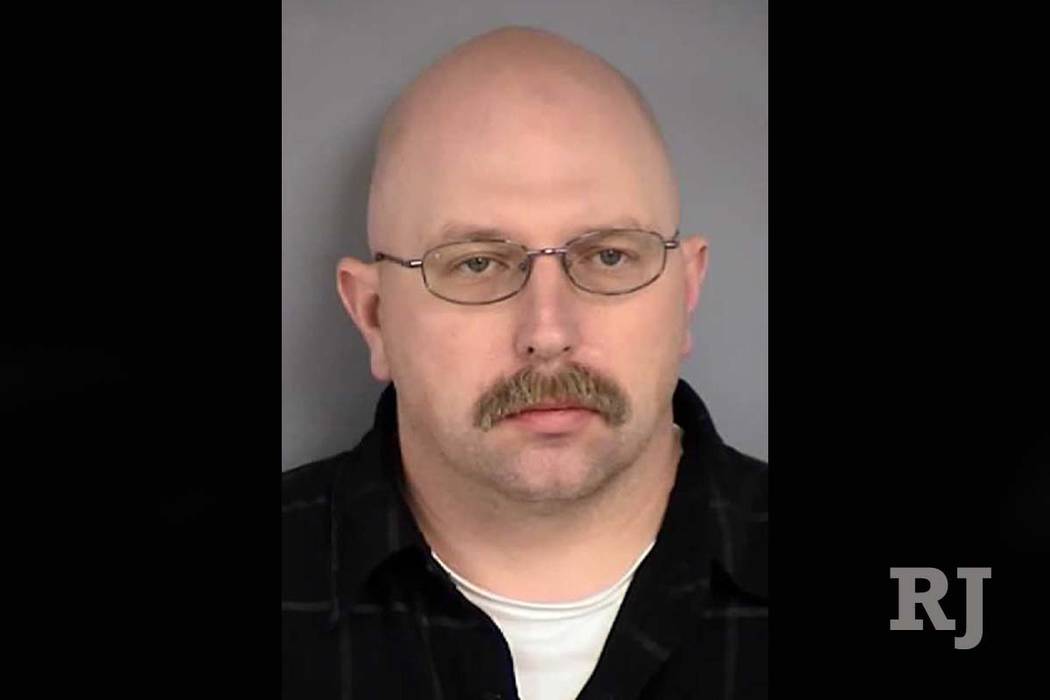 A veteran Las Vegas police officer was indicted Wednesday on more than two dozen kidnapping and sexual assault charges involving a child.
Prosecutors said the crimes occurred over several years and ended early last year.
Bret Theil, 38, faces six counts of first-degree kidnapping, five counts of lewdness with a child under 14, six counts of sexual assault with a minor under 14, four counts of sexual assault with a minor under 16, four counts of sexual assault and two counts of child abuse, neglect or endangerment. The felony charges carry possible sentences of life in prison.
Prosecutors could not immediately provide further details about the crimes, which occurred in North Las Vegas, but said in court that the victim has been threatened via email since Theil was notified of a possible indictment.
Chief District Judge Elizabeth Gonzalez issued a warrant for Theil's arrest and set his bail at $1 million.
A North Las Vegas police spokesman could not provide further details about the charges, citing an ongoing investigation, and he said Theil had not been arrested as of 5 p.m. Wednesday.
Theil, who has been on the force since August 1998 and is currently assigned to the traffic bureau, earned about $150,000 in 2016, according to a Metropolitan Police Department spokeswoman and the most recent figures available on TransparentNevada.com. Theil is expected to be relieved of duty without pay, the spokeswoman said.
He has not reported to work since learning of the indictment, having since filed for medical leave, according to online court records.
Theil's attorney, Craig Mueller, could not be reached for comment. But according to the court records, Mueller told the judge that Theil was not a flight risk or a danger to the community.
Contact David Ferrara at dferrara@reviewjournal.com or 702-380-1039. Find @randompoker on Twitter.