Las Vegas resident accused of trafficking in Mideast drug khat
December 29, 2010 - 5:44 pm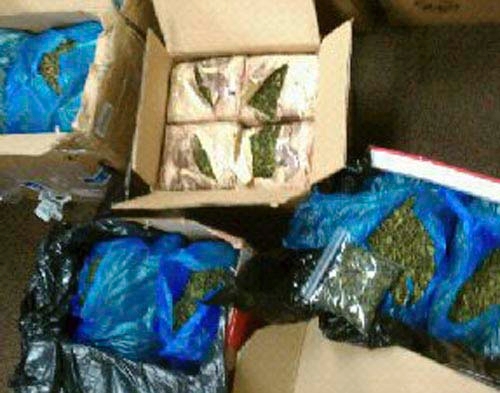 A 46-year-old man was arrested Tuesday in connection with a multi-agency investigation into the smuggling of 161 pounds of a drug commonly found in northeastern Africa and the Middle East, Las Vegas police said Wednesday.
Las Vegas resident Hassan Abdulla Omar was in the Clark County Detention Center on Wednesday on $23,000 bail on the recommended charges of trafficking a controlled substance, possession with the intent to sell and conspiracy to violate the Uniform Controlled Substance Act.
Police accuse Omar of possessing 161 pounds of khat with an estimated value of $96,000.
Khat is a shrub native to northeastern Africa and the Arabian Peninsula. It is ingested by chewing the plant leaves, and it produces an almost immediate stimulant effect that can last from several minutes to as long as 24 hours, police said.
The Metropolitan Police Department's Counter Terrorism and Narcotics section, with agents from Immigration and Customs Enforcement and the FBI, collaborated in the investigation.
Police said a local residence was searched during the seizure, but they did not say exactly where the drug was found. The investigation is ongoing.
Omar is expected to appear in court today.
Contact reporter Antonio Planas at aplanas@
reviewjournal.com or 702-383-4638.