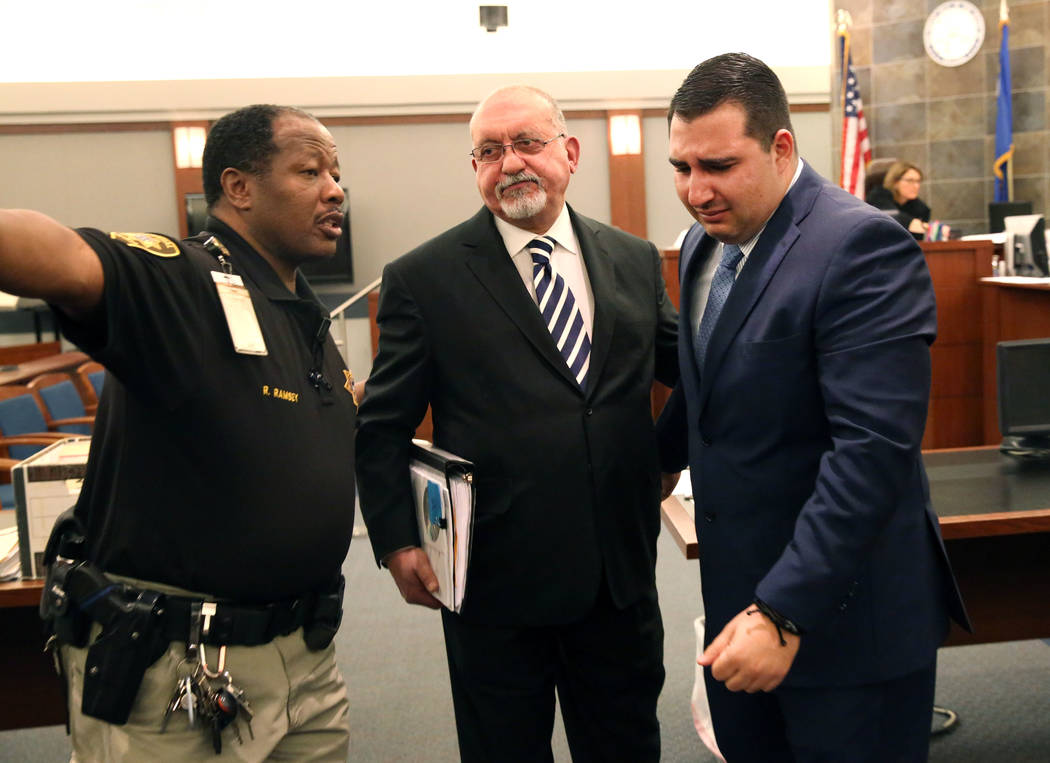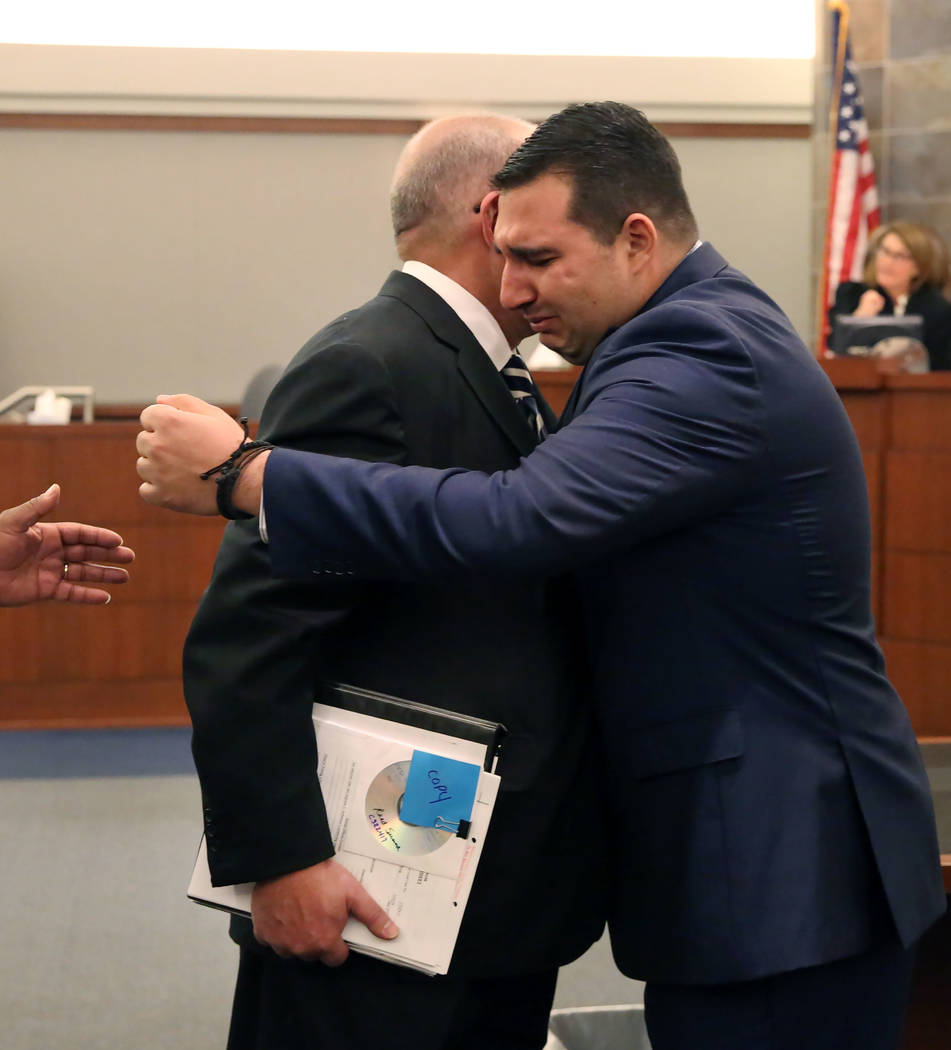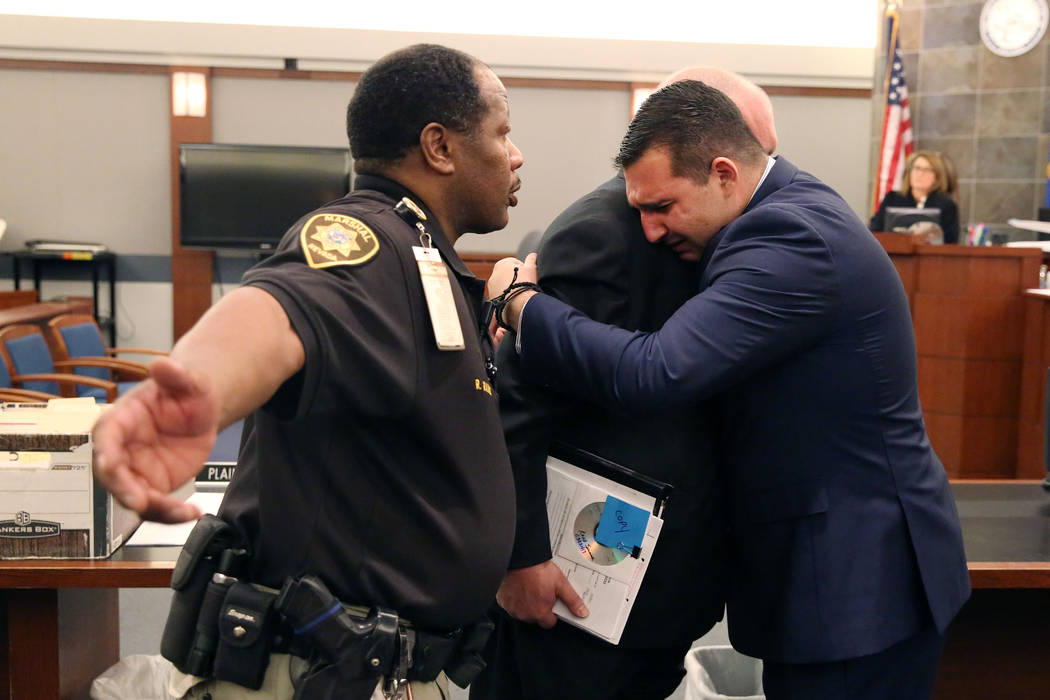 A Las Vegas smoke shop clerk was sentenced to probation Thursday for shooting and killing a 13-year-old boy who had rushed into the store wearing a mask and hoodie.
Raad Sunna pleaded guilty in October to one count of aiming a firearm at a human being in the Dec. 2, 2016, shooting of 13-year-old Fabriccio Patti, who appeared to be running away as gunfire rang out inside Lucky Cigars and Smokes. The defendant originally faced a murder charge.
During the lengthy sentencing hearing Thursday, Sunna choked back tears and said, "I'm going to pay for the rest of my life for the tragic loss of a life."
He offered "condolences and sympathy" to the boy's family.
"I wish no one the pain and suffering of a day in the life of my shoes, the nights I can't sleep, the reoccurring memories of that night, the pain in my body, heart and soul that I can't escape," he said. "I don't wish this upon my worst enemy."
The teen was shot seven times. Sunna told authorities at the time that he feared for his life as the boy and friends ran into the store.
On Thursday, Chief Deputy District Attorney Giancarlo Pesci, who requested jail time for the defendant, acknowledged that Fabriccio entered the shop with the intention of stealing an item.
Sunna pleaded guilty to a gross misdemeanor, which carries a maximum jail sentence of one year.
"This defendant was too ready and too quick to want to shoot somebody," Pesci said. "He didn't have to shoot. If he had waited just even a second more, this young man would still be alive."
Fabriccio's father, Martin Patti, told District Judge Jennifer Togliatti that his son was a "happy boy" with a smile he would never forget.
The father spoke of a teenager who enjoyed skateboarding and valued loyal friendship. He said his son may have been influenced by peers to enter the smoke shop.
"My son made a very serious mistake, and he paid for that with his life," the father said. "But I also believe that the defendant made a mistake, and thank God for him, he's still alive."
Having watched surveillance footage of his son's death, Patti told the judge that he believed Sunna's "actions were not the actions of a person who was afraid at all."
In a series of surveillance videos unaccompanied by audio, Sunna was shown firing his weapon about 40 feet from the boy, who appeared to be running away before he collapsed on the floor near an entrance of the shop at 8665 W. Flamingo Road.
Before pointing out more than 30 supporters in court for Sunna at the sentencing hearing, defense attorney Dominic Gentile said the shooting stemmed from a robbery, rather than an effort to shoplift, and the clerk did not know that Fabriccio was unarmed.
"He responded to this situation exactly like I would respectfully say most of the people in this courtroom would have," the lawyer said. "He was in fear."
Gentile told the judge that probation was unnecessary for Sunna, and he suggested showing surveillance video from the smoke shop to school-age children "so that they can better understand what can happen when you do stupid stuff."
"Maybe it will save some lives if that happens," he said. "Raad Sunna has paid."
Togliatti also ordered Sunna to perform community service and to pay $3,000 in restitution for costs related to Fabriccio's death.
Contact David Ferrara at dferrara@reviewjournal.com or 702-380-1039. Follow @randompoker on Twitter