Las Vegas woman sent to prison for abusing adopted children
Updated June 5, 2018 - 4:33 pm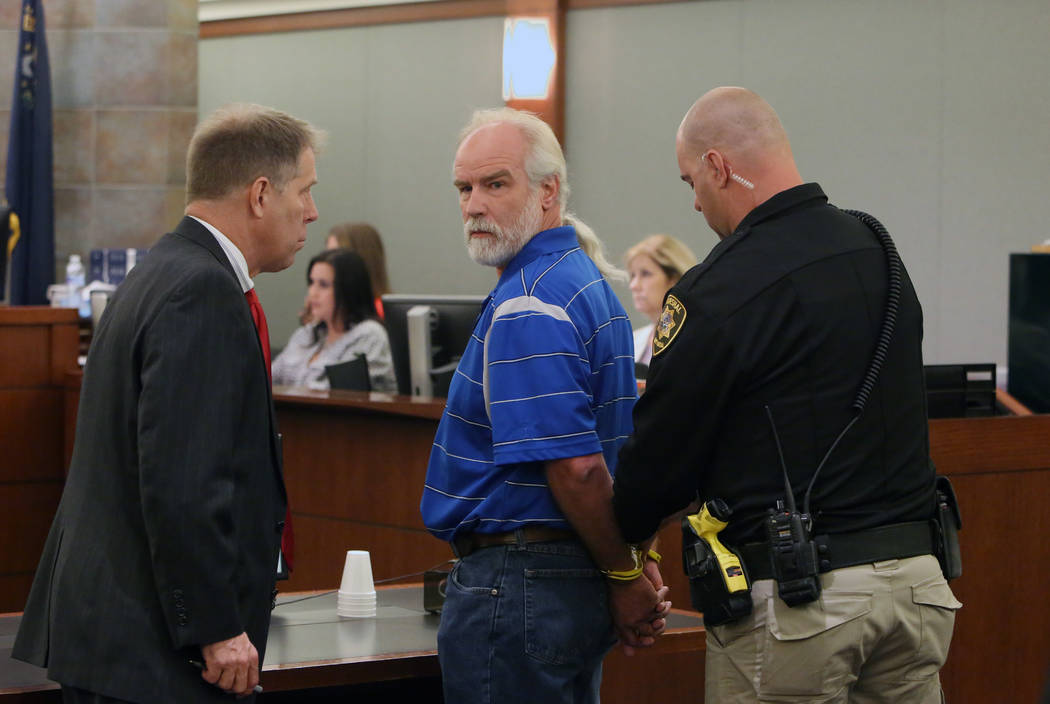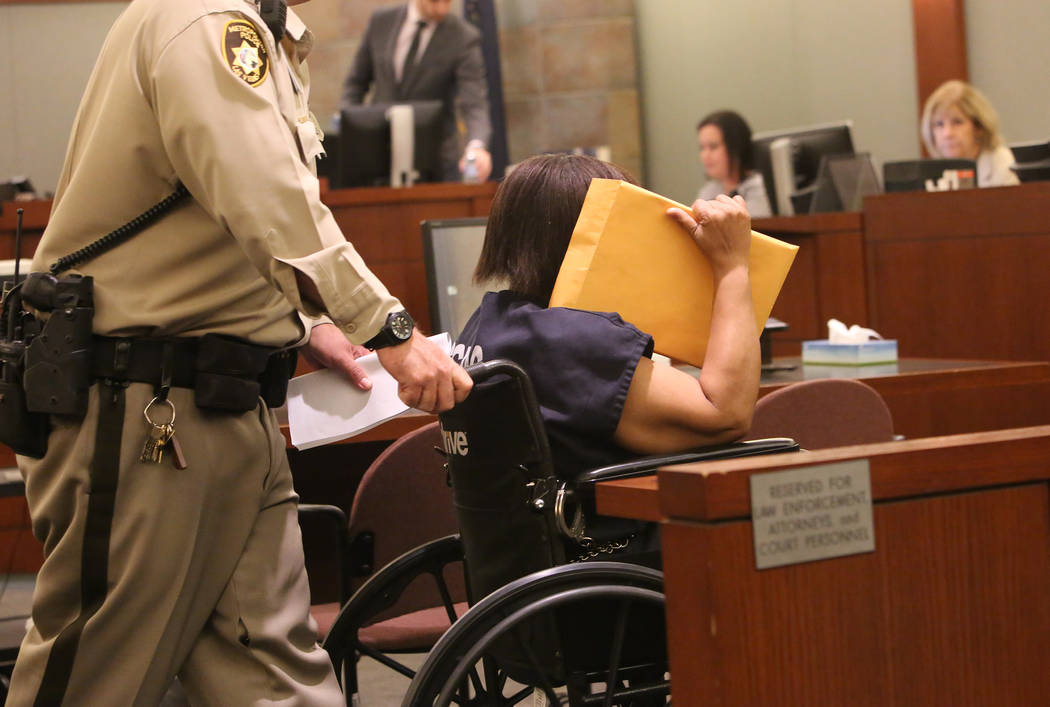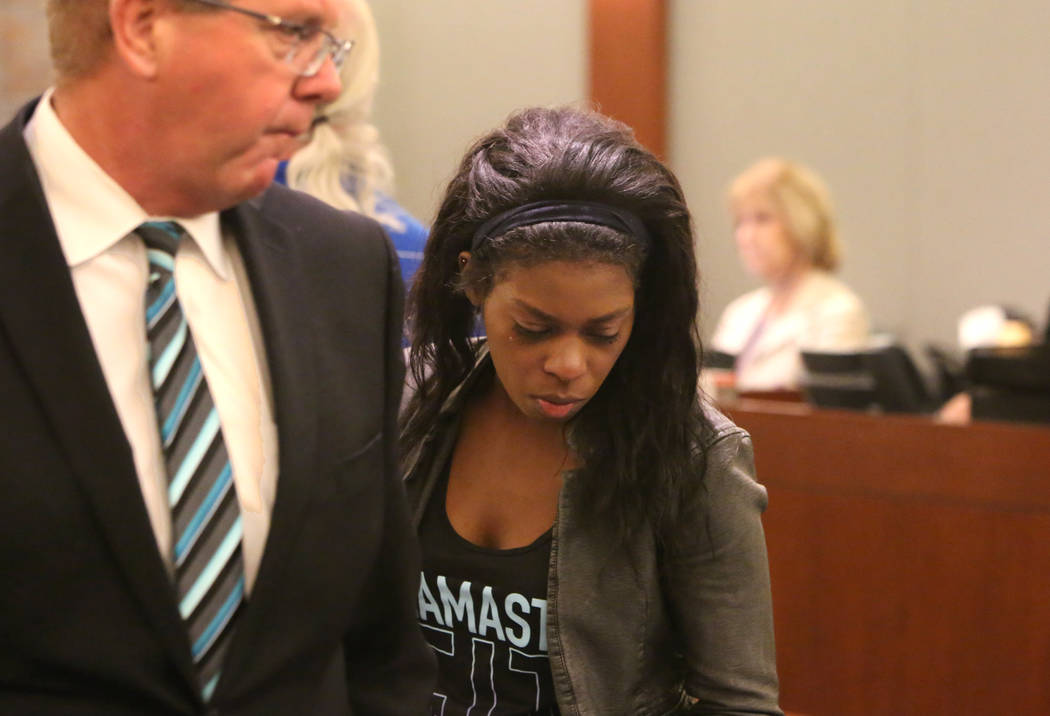 Janet Solander likely will die in prison for the years of torture she inflicted on three children she adopted.
At her sentencing Tuesday, when District Judge Valerie Adair ordered the 57-year-old Solander to serve 35 years to life behind bars, one of the girls said she could no longer find comfort in a mother figure.
"I just can't have a relationship like that again because she ruined it for me," the girl told the judge. "I'm scared that it's going to happen all over. I can't trust anybody, because as soon as I let them in I don't know what their intentions are."
Another questioned why Solander would have accepted the girls and then abuse them.
Solander denied the extent of the torture and many of the 46 counts on which she was convicted.
"Either way, I know what happened," the second girl said. "She knows what happened."
The third wished she could have protected her younger sisters.
"It makes me sad that I couldn't help my sisters," she told a judge. "As much as I really wanted to, I couldn't."
Solander was found guilty by a jury in March on charges that include child abuse, neglect or endangerment with substantial bodily harm; sexual assault with a minor under 14; and assault with a deadly weapon.
Prosecutors said Solander, who is from Las Vegas and authored a book that was critical of child protective services, engaged in nearly three years of continual abuse when the adopted girls were ages 9 through 12.
She forced the girls to sleep on hard floors, sit on paint buckets and stand in trash bags for hours. She smacked them with a paint stir stick, slammed one girl's head into a counter and burned another with hot water, according to trial testimony.
Chief Deputy District Attorney Jacqueline Bluth described the girls as "survivors" of abuse at the hands of Solander, along with her husband Dwight.
"But the road that they have is long," Bluth said. "And they have a long way to go to where they're not angry anymore and they're not in a lot of pain."
The prosecutor struggled to find a reason for the crimes.
"Why adopt these children and then treat them like that?" Bluth said. "It doesn't make sense to me."
Wearing a blue jail jumpsuit and seated in a wheelchair Tuesday, Solander vowed to fight her sentence, though she acknowledged exacting some abuse.
Dwight Solander pleaded guilty to three counts of child abuse with substantial bodily harm and was ordered to serve three to 10 years behind bars. One of Janet Solander's biological daughters, Danielle Hinton, was given probation for her role in the abuse.
Contact David Ferrara at dferrara@reviewjournal.com or 702-380-1039. Follow @randompoker on Twitter.